It's important to me that my kids know how to study the Bible and have the resources to do so easily available. That's why I put together these Bible Study Baskets for Kids!
---
Our pastor recently stated that there is a difference between reading the Bible and studying the Bible. "Bible reading helps you know the content of the Scriptures, and Bible studying helps you know the meaning of the Scriptures."
I realized that my kids were missing out on the studying of the Scriptures. I wanted to find a way to help them to begin studying the Scriptures on their own. So I decided to put together some Bible Study Baskets, encouraging them to dig into the Word each day.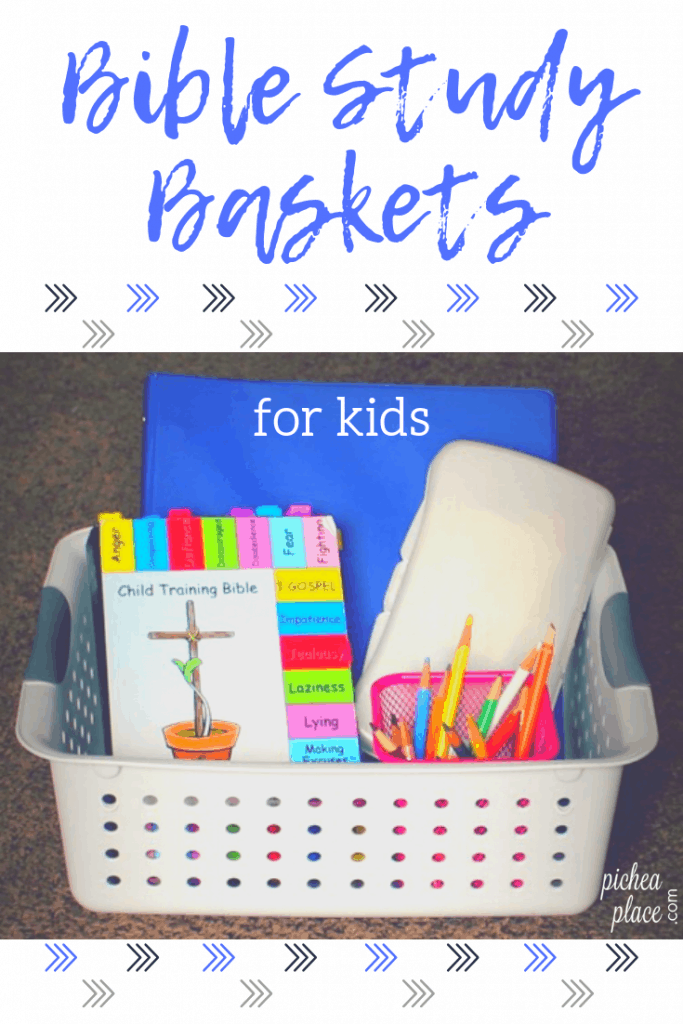 Building Bible Study Baskets for Kids
Having one place with all the supplies needed for Bible study is the first step in helping your kids to be successful in having a daily time in the Word. I decided to put together a Bible study basket for my kids. I store it near the dining room table so they can grab it after breakfast each morning.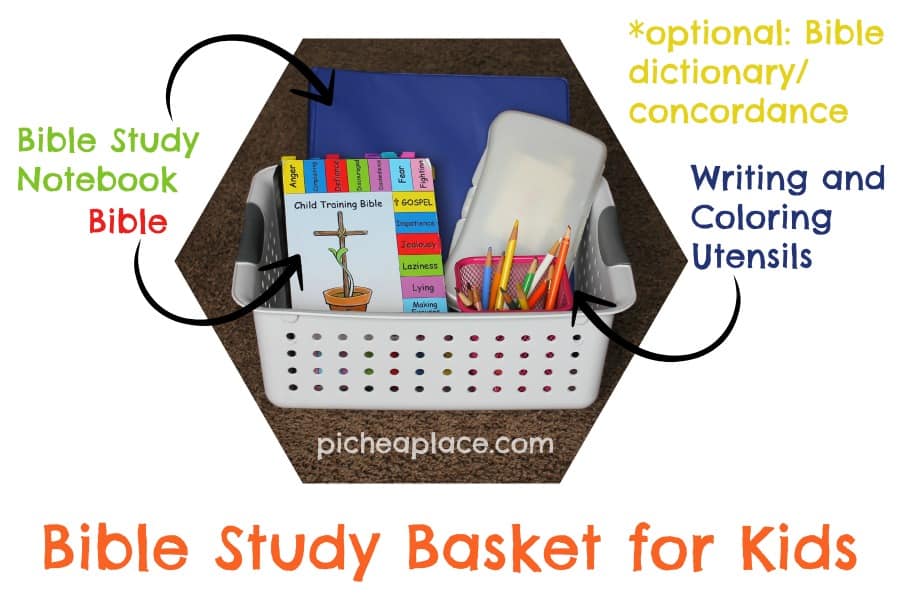 Supplies to Include in Bible Study Baskets for Kids:
Choosing a Guided Bible Study for Kids
When it comes to teaching kids how to study the Bible, I make a beeline for Grapevine Studies.
From the Grapevine Studies website:

Grapevine Studies is the leading Bible study method and curriculum for devoted teachers designed to help them simplify planning, engage students, and grow disciples.

Our Vision
Provide teachers a tool to confidently teach God's Word to their students while introducing them to the Gospel. We believe all students can understand the Bible and respond to the Gospel. Our desire is to see all students learn the process of Bible study in order to become confident and skilled in studying God's Word on their own.

The Method
Young students learn the major characters and events through hearing the Bible, stick figuring the passage, and answering questions about lessons. The method for young children is Hear-Draw-Review.

Once students reach first grade we introduce them to the timeline of biblical characters and events. The first lesson in these studies are the timeline, then each subsequent lesson relates to a character or event on the timeline. The method for older students is Read-Draw-Review. With each progressive age, we attempt to introduce students to more Scripture, basic Bible geography, and how to use Bible study skills such as a Bible dictionary.
Replace the word "teachers" with "parents" and "students" with "children" in that description, and you'll understand why our family loves to use Grapevine! We've used several Grapevine studies in our homeschool over the past several years.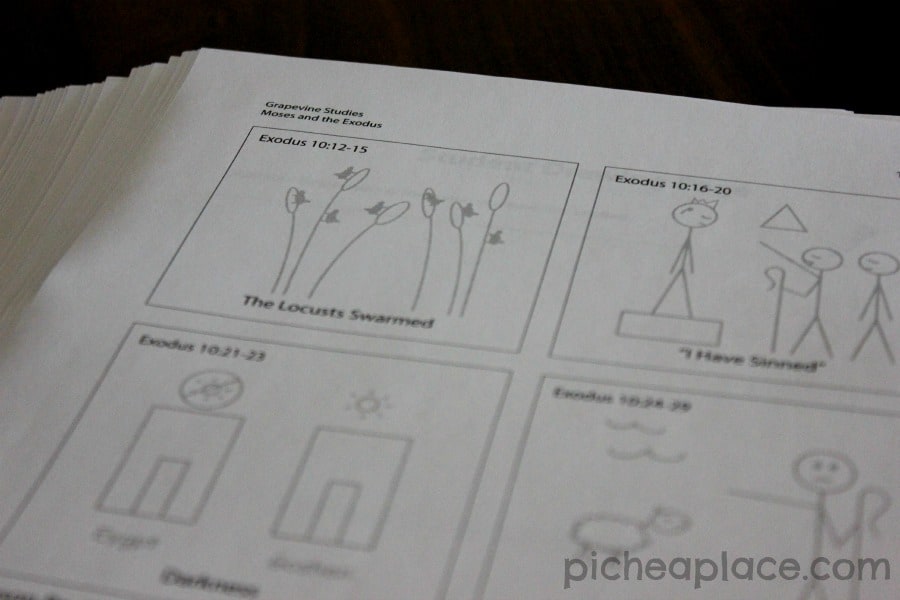 Building a Bible Study Notebook
I recommend purchasing a sturdy 1″ 3-ring binder for your child's Bible study notebook. You can hole-punch the pages of the student eBook and keep them together when you've printed them.
Tip: Since the teacher's guide is simply a reference book and not a "fill-in-the-blank" consumable, we save paper and ink by accessing it via digital means (tablet or computer).
I also print off a Bible Study Weekly Checklist for the front of the Bible study notebook. This allows my kids to keep track of their progress and see their momentum in building this new daily Bible study habit.
On the checklist I've included a place for them to:
journal what they've learned,
list prayer requests and praises,
and write out the verse(s) they're currently working on memorizing.
You can print a free copy of this Bible study weekly checklist by clicking on the image below. (This checklist works for all ages – even moms and dads!)
How do you help your kids dig into the Word?
---
This article was originally posted in June 2015. It was most recently updated in June 2019.