Having a resource that helps me parent the heart of my child is key to effective discipleship. The Child Training Bible and Virtue Training Bible are essential tools in my biblical parenting toolbox!
---
Parenting is more than behavior-molding…
Parenting is about dealing with the heart issues behind the behaviors of your child. And the Word of God is a powerful tool to use in your heart training.
Related: Parenting the Heart of Your Child
The Child Training Bible and Virtue Training Bible are incredible resources for helping parents to take their children to the Word of God for heart training.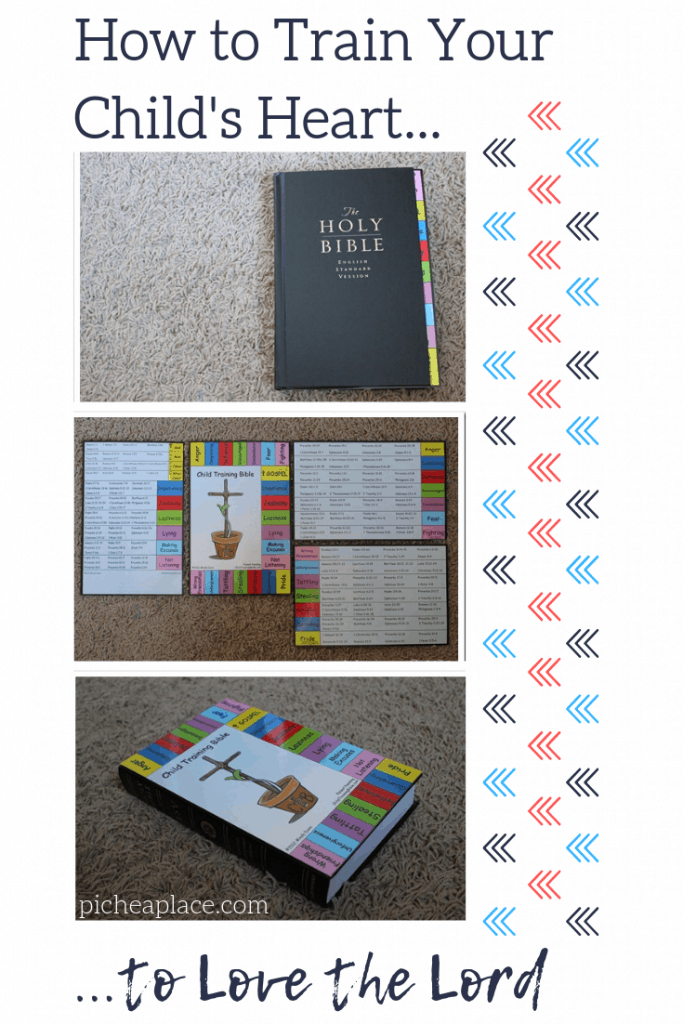 When I'm actively parenting the heart of my child, I can pull out my marked Bible and easily find passages of Scripture that address the issue or character quality my child is struggling with or wants to develop. I love how easy it is to use this Bible!
As you can see, this resource is a gold-mine for Christian parents wanting to more easily use the Scriptures to teach and instruct their children. I highly recommend every family have it on their bookshelf and reach for it often!
Related Resources
Supplies Needed:
You'll need to order some supplies in order to put together a Child Training Bible or Virtue Training Bible.
Note: I accidentally ordered a 8.5″ x 5.5″ Bible, so I adapted the instructions on the Child Training Bible website to fit my Bible.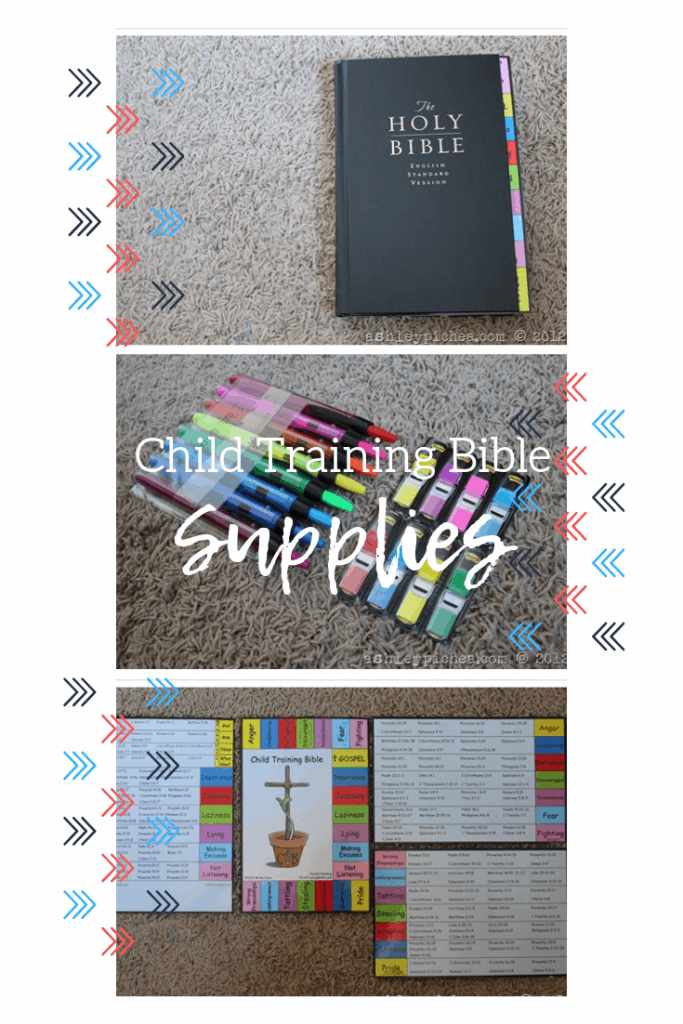 How to Assemble the Child Training Bible and/or Virtue Training Bible
You'll need to set aside several hours (or multiple chunks of time) to go through your Bible. You'll be highlighting verses and aligning sticky flags to mark each verse.
If, like me, you purchase a smaller Bible than recommended (ahem), you can glue the "key" to the cover of your Bible and trim it accordingly. However, if you purchase the correct size, just insert the key inside the front cover.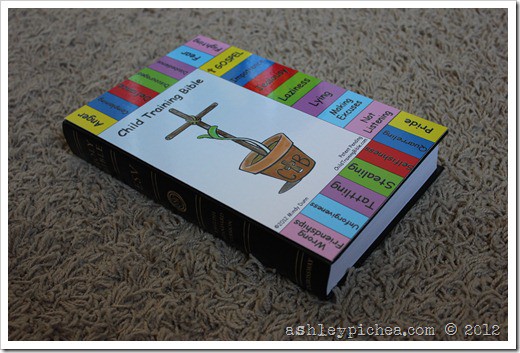 Work through each topic – one at a time. Find each verse listed, highlight it and place the corresponding flag.
Even just doing this is a great way to familiarize yourself with the Bible and the various Scriptures for each topic!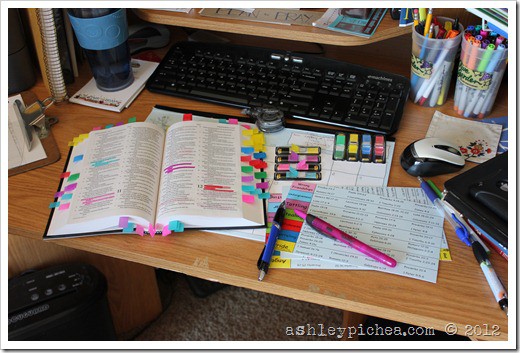 Once you have the entire Bible marked, you can share it with your children. Use it as you seek to train the heart of your children to love God completely!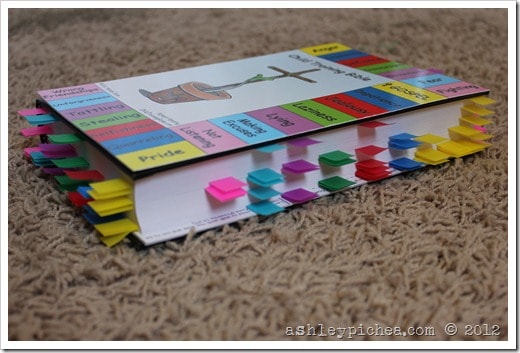 ---
Disclosure: I received a free copy of the Child Training Bible packet but purchased all additional supplies out of pocket. All opinions expressed are my own.
This article was original published in June 2012. It was most recently updated in June 2019.