Christopher has been a huge fan of Daniel Tiger's Neighborhood on PBS Kids for over a year now, so it was no surprise when he requested a Daniel Tiger Birthday Party for his third birthday. I had so much fun planning and executing this simple, yet fun, themed birthday party for him!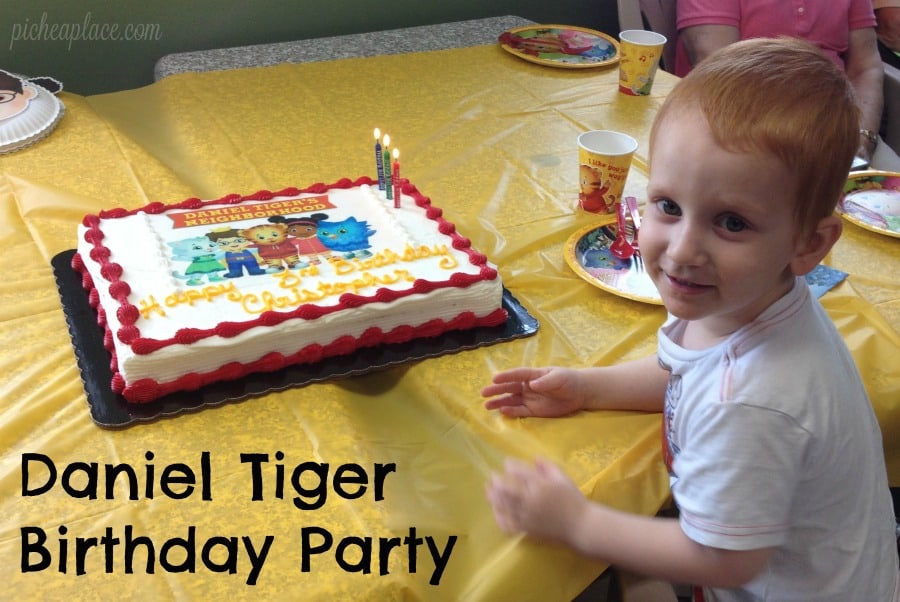 Daniel Tiger Birthday Party: Paper Products
When I told my mother-in-law that I was planning to do a Daniel Tiger birthday party, she asked if she could help me purchase the paper products for the party. She found a great deal on Daniel Tiger party supplies on Amazon.
We had dinner plates, cake plates, cups, napkins, utensils, and a table cloth – all with the Daniel Tiger characters that Chris loves so much. He was beyond excited when he arrived at the party location!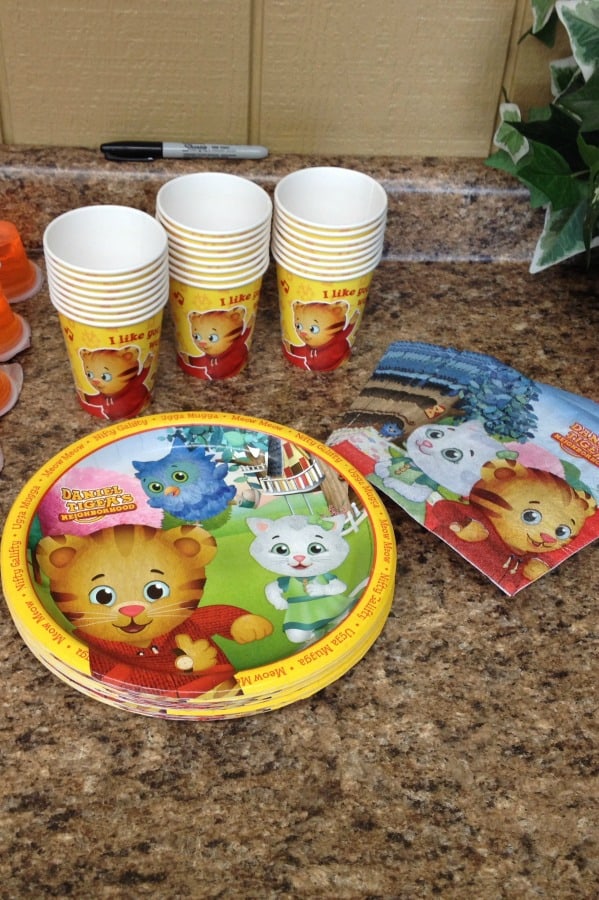 Daniel Tiger Birthday Party: Food
We did a mid-afternoon party to avoid having to prepare a big meal for our guests. Instead, we did simple snacks (fruit tray, carrots and ranch dip, pretzels) and a variety of beverages (juice, tea, water).
Of course, we had to have a Daniel Tiger cake! My mother-in-law ordered this one special from the local grocery store bakery.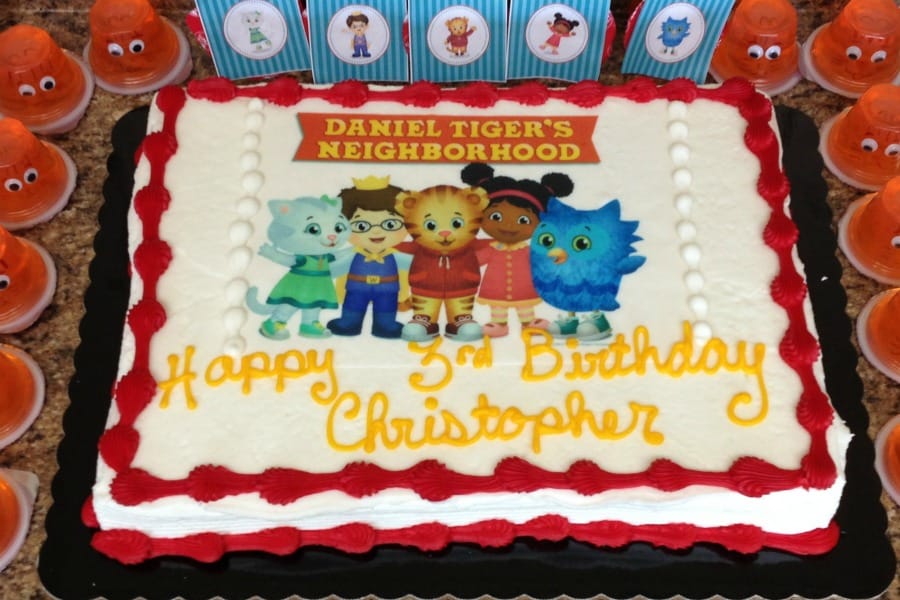 The one Daniel Tiger "themed" treat we did was "Tiger-tastic Cups."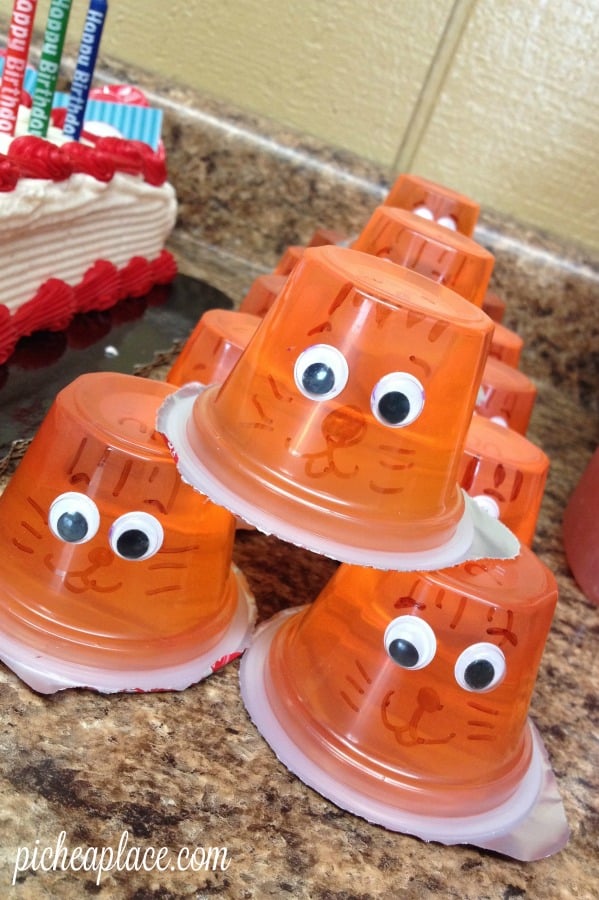 I found this cute idea for turning orange gelatin cups into tigers on the PBS website, and my tween daughter and I had so much fun putting them together.

We also printed off a few of the "Daniel Tiger dessert labels" that were available on the PBS website and glued them on the remaining gelatin cups.

Chris LOVES orange gelatin, so this was a perfect "special" treat to have at his Daniel Tiger birthday party!
Daniel Tiger Birthday Party: Activities
We wanted to have some activities for our guests to do while we were waiting for everyone else to arrive, so I printed several Daniel Tiger themed activities off the PBS website…
Daniel Tiger and Friends Masks
The kids (and some of the adults, too) really enjoyed playing with the Daniel Tiger and friends masks I printed out.

After cutting out the printed masks, I glued them onto paper plates to make them a bit sturdier since I knew many little hands would be handling them throughout the course of the party. (This was a great idea, as my kids have continued to play with them since the party, and they've held up well.)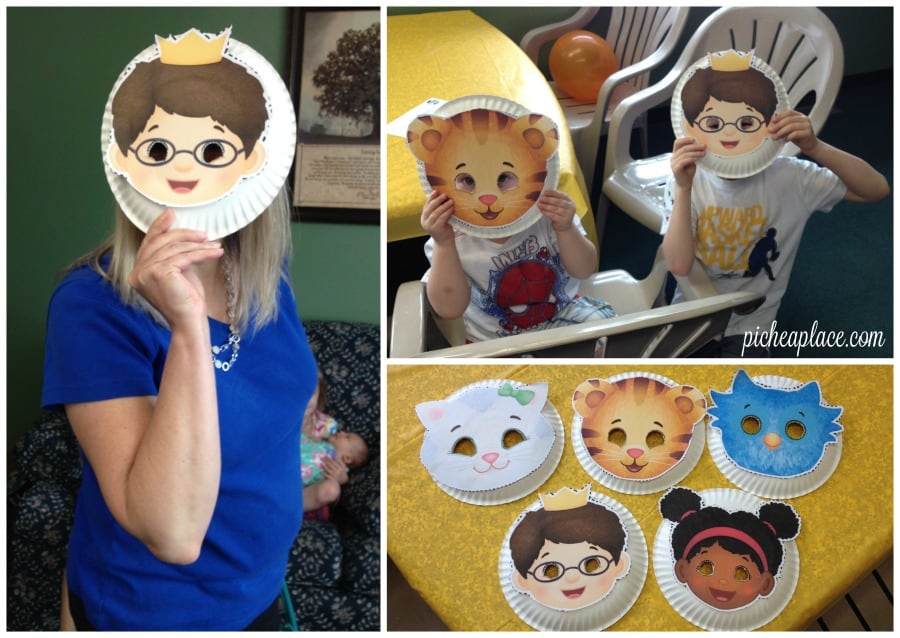 Daniel Tiger's Neighborhood Coloring Pages
While I was on the PBS website, I found some Daniel Tiger's Neighborhood coloring pages that I printed out for the guests to color. They all had a great time coloring their favorite characters from the show!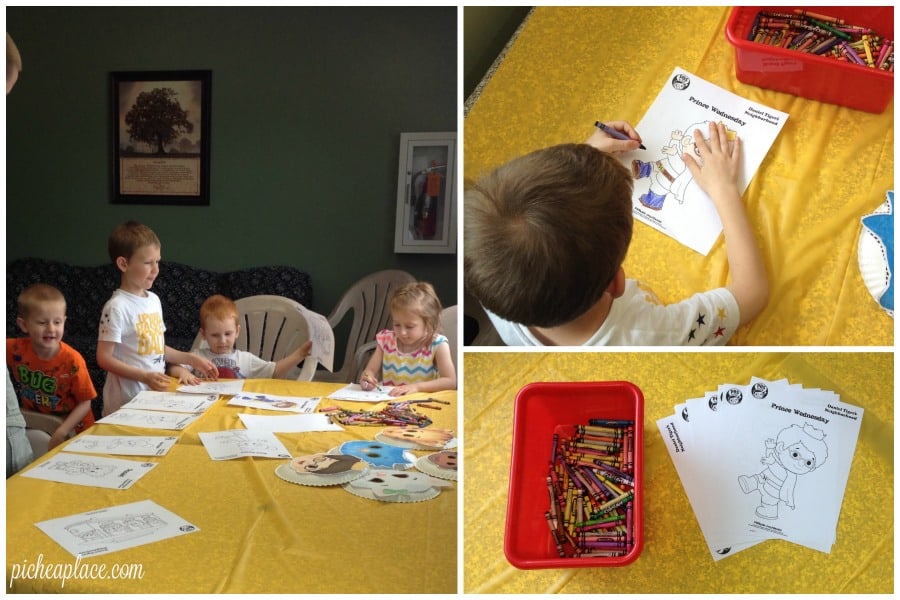 Christopher had a great time at his birthday party, and he loved all the Daniel Tiger themed activities, food, and party supplies. It was an easy birthday party to throw together (perfect for a busy mom) and an easy party to clean up!