When you use a scent-free laundry detergent and avoid the chemical fragrance of fabric softeners and dryer sheets, you end up with laundry that doesn't smell like anything. And while that's not an awful issue, sometimes it's nice to have a fresh scent from a clean pile of clothes. That's why I've started making a DIY laundry scent booster with essential oils.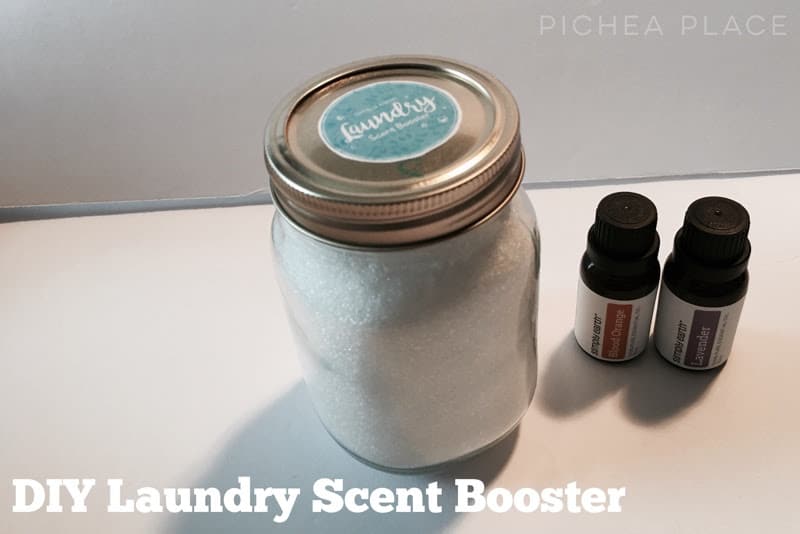 DIY Laundry Scent Booster Recipe
Thanks to Simply Earth for sponsoring this post.
In my most recent subscription box from Simply Earth (a monthly DIY essential oil recipe subscription box), there was an easy DIY recipe for Laundry Scent Booster with essential oils and Epsom salt.
You can watch my March unboxing video here.
The box included the essential oils I needed for the recipe, and I always have a large bag of Epsom salt on hand (perfect for making bath salts), so I immediately got to work making a batch of laundry scent booster.
Ingredients:
10 drops of blood orange essential oil
15 drops of lavender essential oil
2 cups of Epsom salt
Instructions:
1. Put Epsom salt in a sealable container.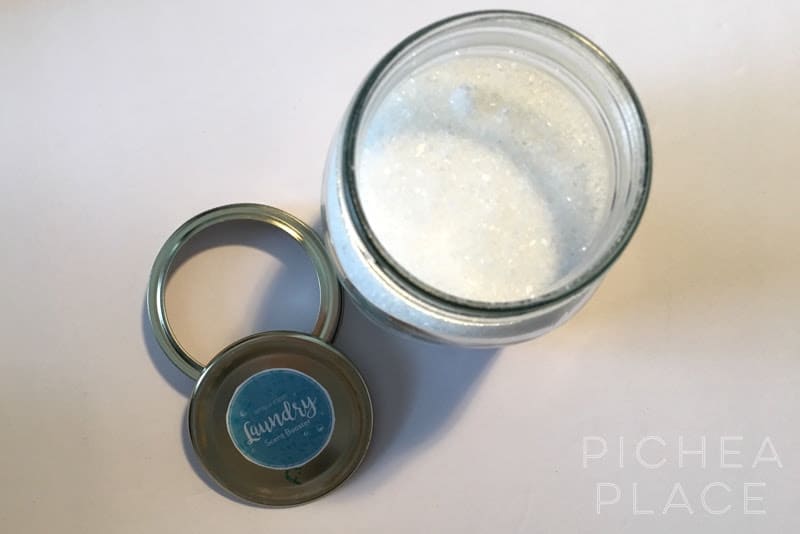 2. Add essential oils.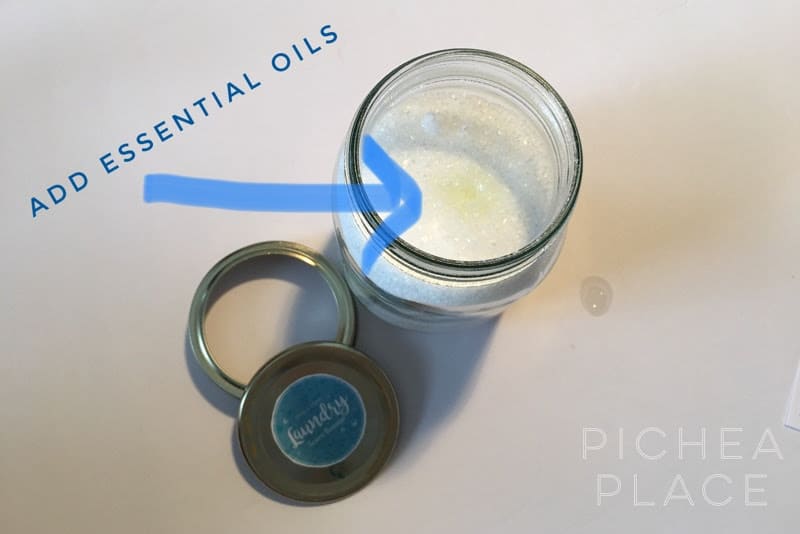 3. Add lid and shake well to mix oils throughout salts.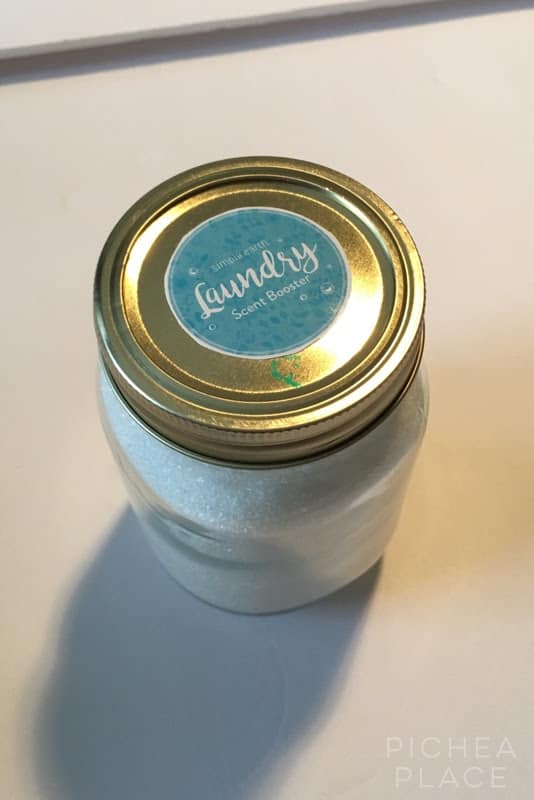 4. Add 1-2 tablespoons to the start of your washer cycle for each load.
I love how easy this DIY laundry scent booster recipe is – and how versatile! I can easily change up the essential oils I use in it to end up with my favorite natural fragrances on my clean laundry.
Get the Simply Earth Essential Oil Recipe Box
Start your DIY essential oil recipe box subscription from Simply Earth using my referral link (picheaplace.com/simplyearth), and use the code "PICHEAPLACEFREE" to get a $20 gift card emailed and a BONUS BOX mailed to you after subscribing on your first box (your subscription can be cancelled at anytime).