This shop has been compensated by CollectiveBias, Inc. on behalf of its advertiser, Similac. #NutritionintheMix #CollectiveBias #Walmart
We often head out on day trips throughout the summer, and being prepared with healthy snacks is important for making sure my toddler eats well when we're not home. When you're constantly on the go and eating quick grab-and-go snacks and meals from a fast food restaurant, it's not long before your toddler is living off French fries and chicken nuggets. While my toddler wouldn't mind such a diet, I know it's not healthy for him, and we try to keep the fast food stops to a minimum.
I've found that being proactive and planning ahead helps us to snack healthy on the go, and today I'm sharing a few ideas of healthy food for toddlers that are perfect for grabbing on your way out the door, helping to keep your toddler eating healthy all summer long!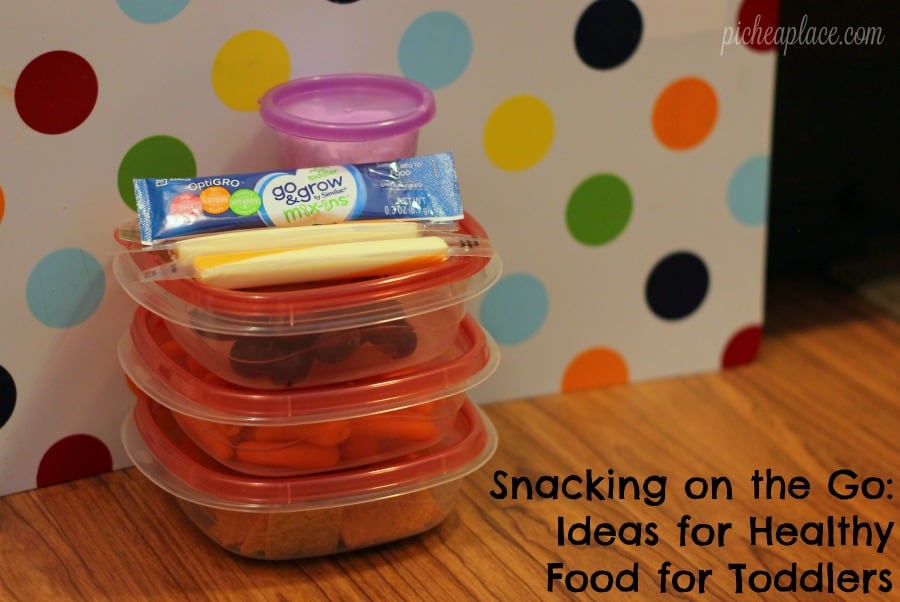 Healthy Food for Toddlers: Grocery Shopping
The first step in helping toddlers eat healthy on the go is adding healthy finger foods to your grocery list.
I've started adding items like grapes, baby carrots, cheese sticks, and whole-grain crackers to my grocery list so I always have them on hand for when we need grab-and-go snacks for the car. Yogurt is another healthy food idea for toddlers that can be taken on road trips and eaten when you're stopped for a potty break or to eat lunch at park.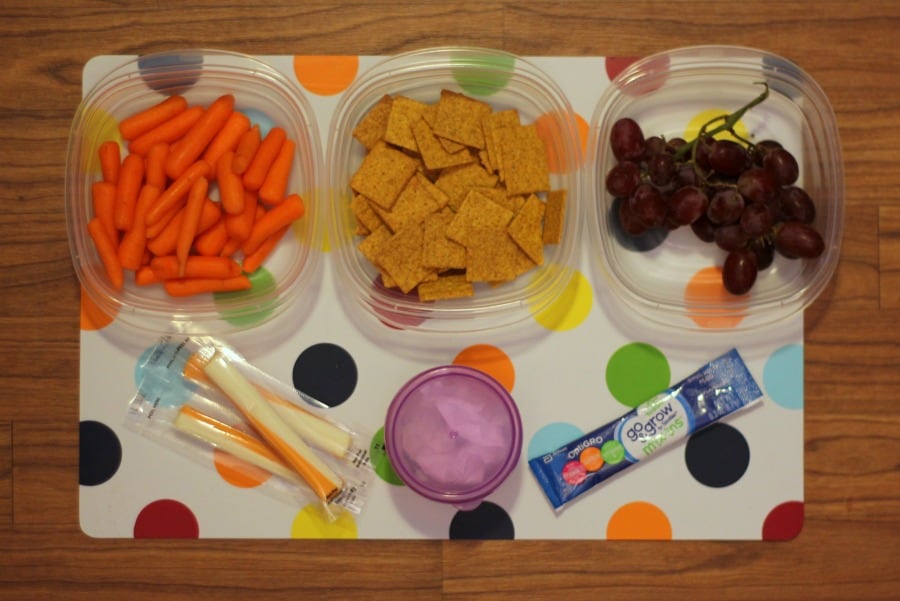 Healthy Food for Toddlers: Prepare Snacks
The second step in helping toddlers eat healthy on the go is preparing the food ahead of time.
I have a supply of reusable plastic food storage containers that I add my grab-and-go snacks to when I get home from the grocery store. Having them already packed with food makes it easy to grab them on the way out the door in the morning, saving me time and the potential excuse of needing to stop and get fast food.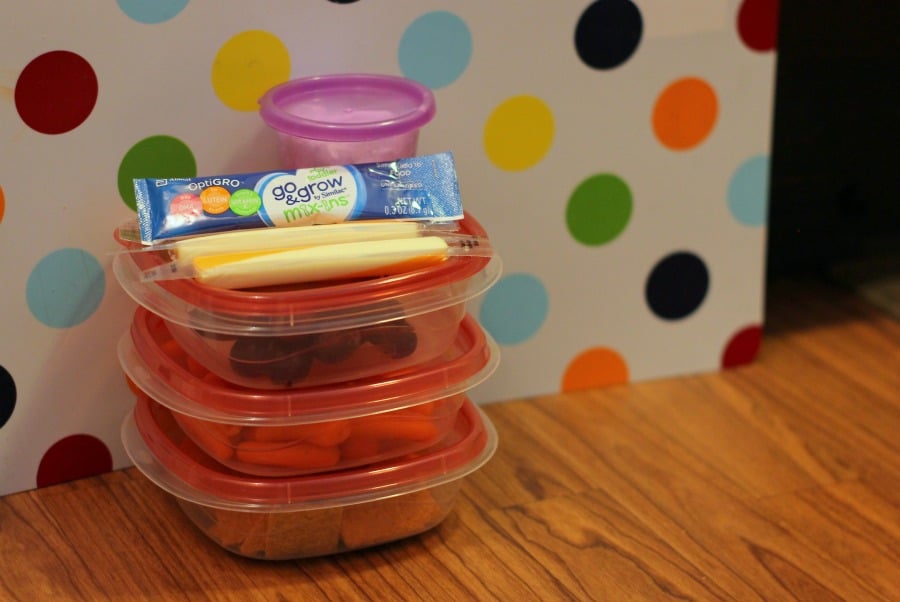 Healthy Food for Toddlers: Go & Grow by Similac®
The last step in helping toddlers eat healthy on the go is having Go & Grow by Similac® Food Mix-Ins™ and Go & Grow by Similac® Milk Based Powder on hand.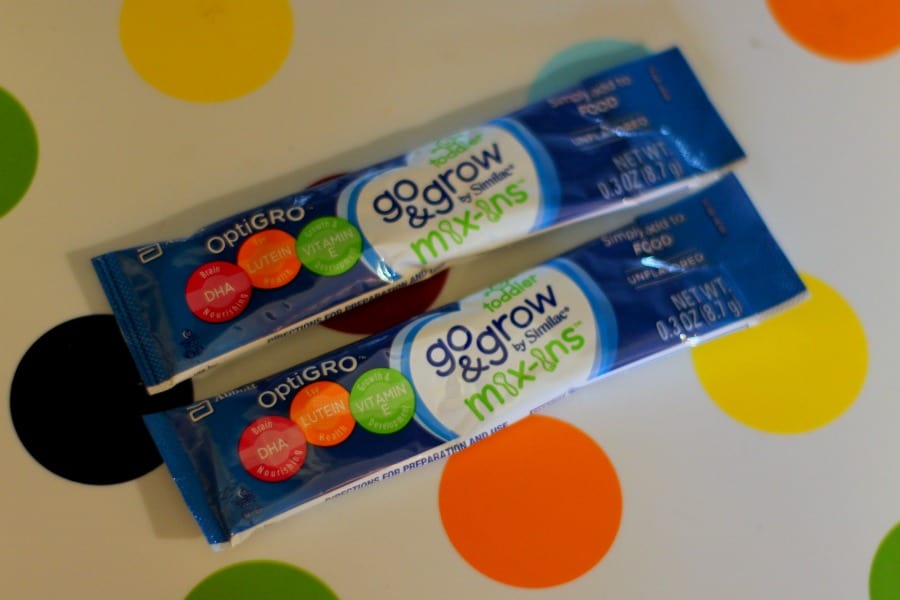 The Food Mix-Ins™ provide nutrients to support growth and development in toddlers, with each single-serving packet allowing you to add extra nutrition to the foods they already like. These are perfect for adding to the yogurt I've already prepared in single-serving cups and have ready to grab on the way out the door. Use one Mix-In for one serving (or ½ cup of food). Packed with protein, fiber, and essential vitamins and minerals, these can be your secret weapon for added nutrition, helping your toddler to eat healthy, even on the go!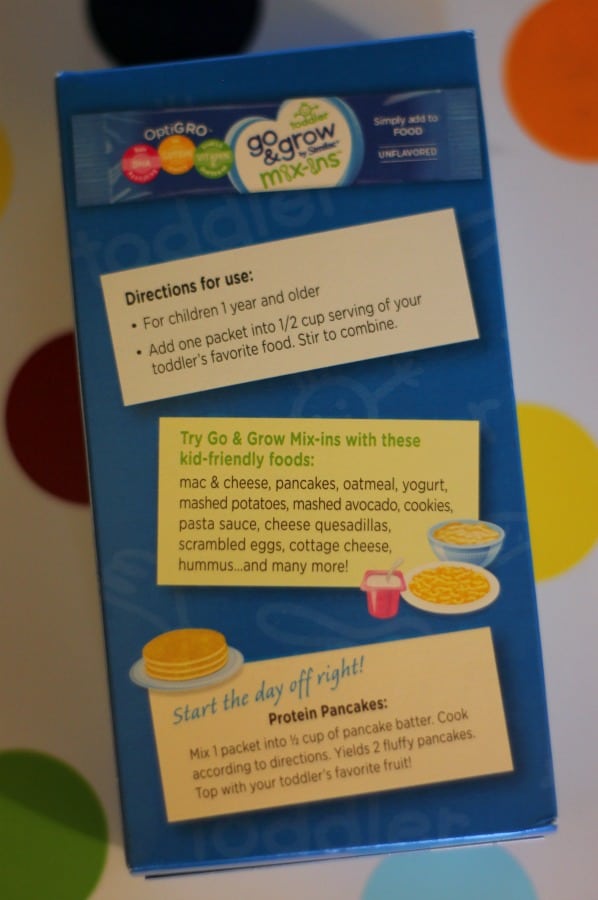 The Go & Grow by Similac® Mix-Ins are available at Walmart and Walmart.com!
Buy Now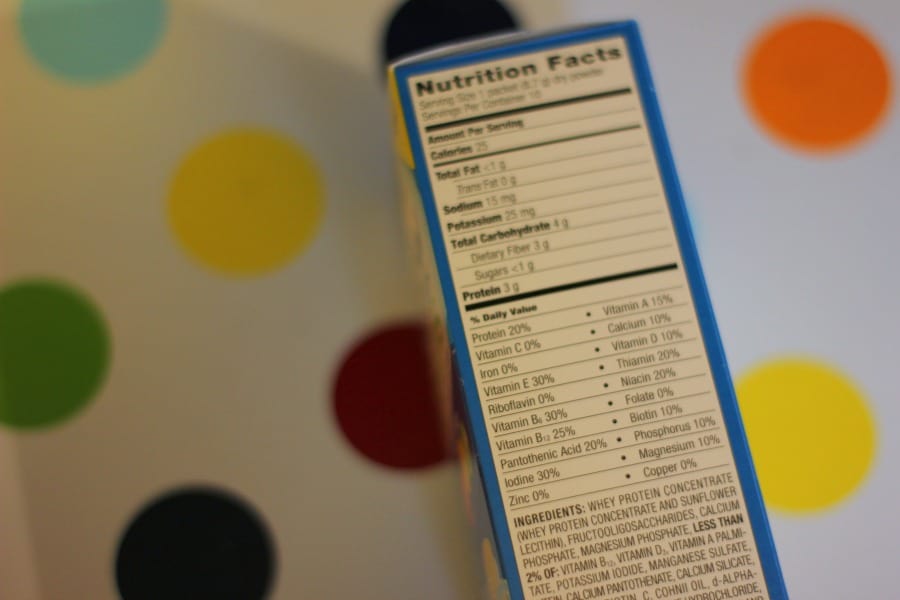 What other ideas for healthy food for toddlers do you have? How do you help your toddler eat healthy on the go?