This shop has been compensated by Collective Bias, Inc. and its advertiser, Walmart Family Mobile. All opinions are mine alone. #YourTaxCash #CollectiveBias
---
It's important for busy families to stop and connect. Connecting as a family can be as simple as a family movie night or as complex as heading out on a road trip for your next family vacation. No matter how you choose to spend time together as a family, saving a bit of money can help you stretch your fun out. Get creative and enjoy being together as a family!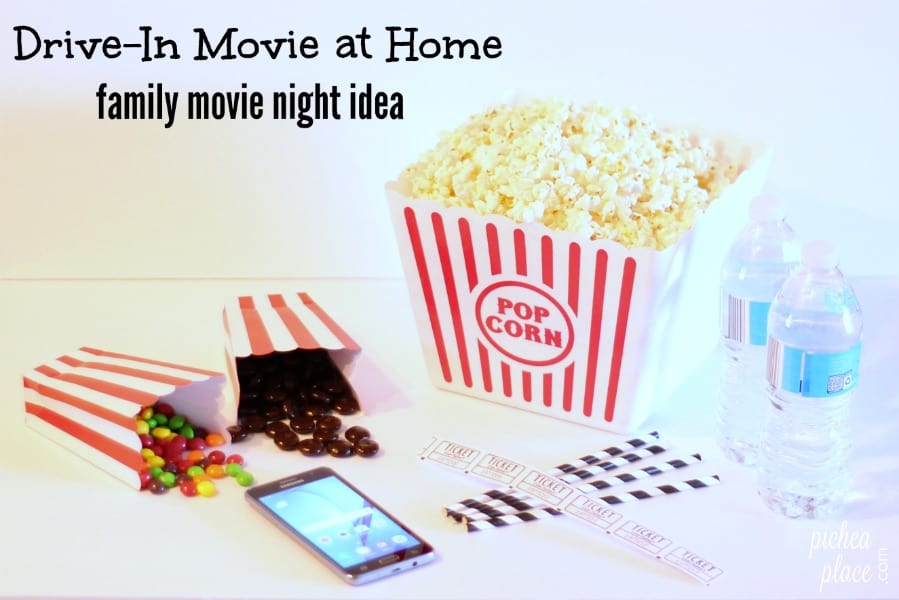 Recently, I shared how we're using our tax refund to make the most of our "year of road trips." One way we're making our tax refund stretch further on our road trips and save money on our family vacations is by using the Walmart Family Mobile PLUS plan.
The Walmart Family Mobile PLUS plan features Unlimited* Talk, Text, & Data (*includes up to 10GB of 4G LTE† data then 2G) PLUS a free movie on VUDU (new release rental $7 value that you can watch on your SmartTV, via Roku(R), Chromecast(R), VUDU SPARK (TM) or other compatible device – perfect for family movie night!) every month per line for $49.88. Since Family Mobile bills you later, you only have to pay $19.88 to purchase a SIM Kit up front.
Picking up a Samsung Galaxy On5 (regular price: $119) on the Walmart Family Mobile PLUS plan is helping us to stay connected while traveling as a family, and the free VUDU movie every month ($7 value) is helping us to connect with one another at home!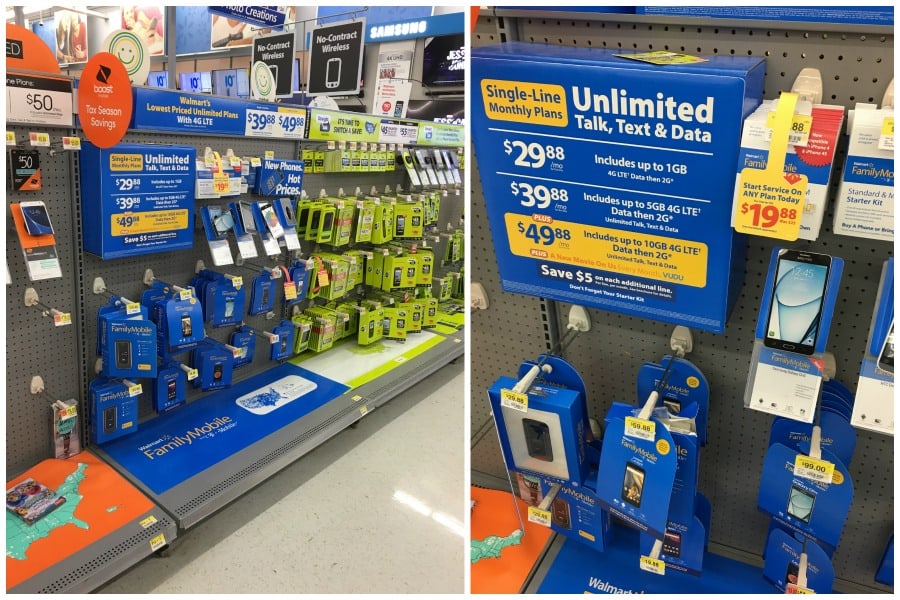 Family Movie Night Idea: Drive-In Movie Theater at Home
Taking advantage of the free VUDU movie ($7 value) that comes with our Walmart Family Mobile PLUS plan is the perfect way to enjoy family movie night every month. And since we're making this the year of the road trip, I thought it would be fun to create a drive-in theater in our living room for family movie night.
How to Make a Drive-In Movie Theater at Home
The first thing you need for a drive-in theater at home is a set of cars. Making your own cars is a quick and easy project you can do with your kids.
I picked up some heavy plastic totes (because my kids are ROUGH on boxes) that we can use over and over again.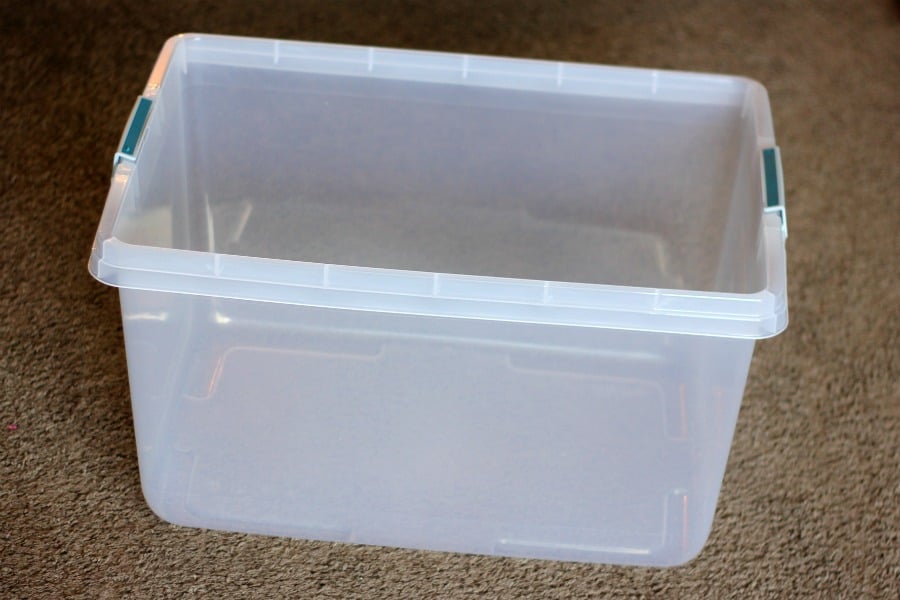 Using some black cardstock, I traced and cut out wheels for the cars. I used a bowl as a template.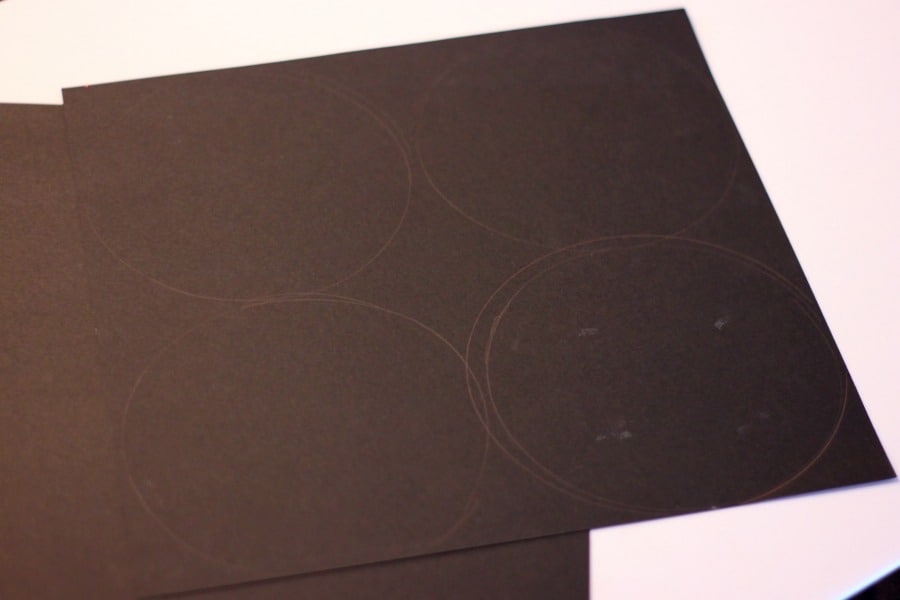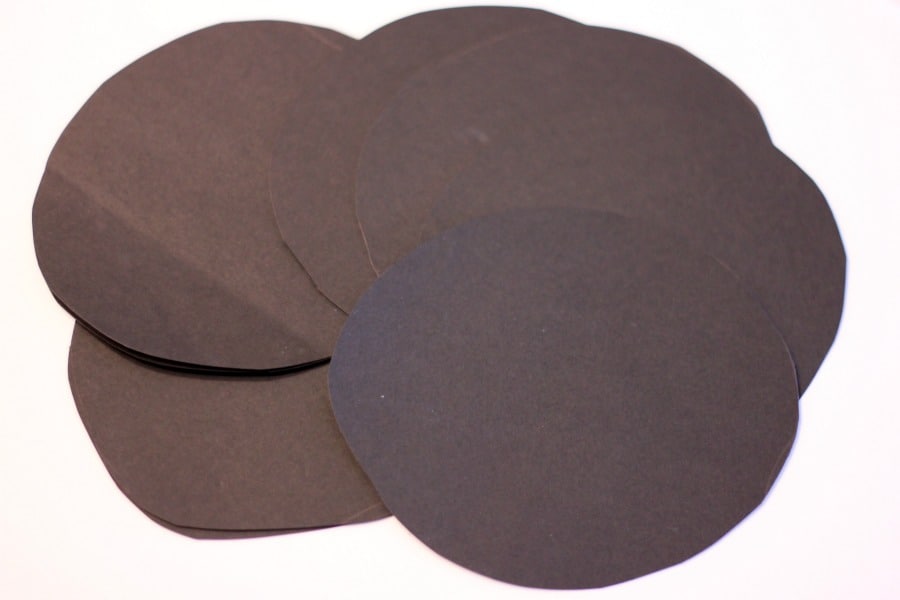 I used yellow cardstock to trace and cut out headlight for each of the cars. These circles were a bit smaller than the wheels.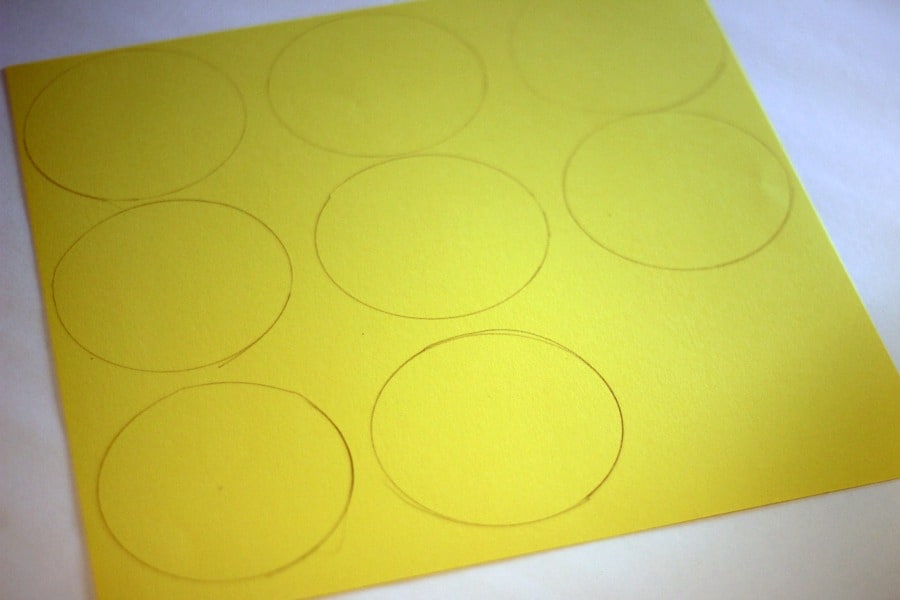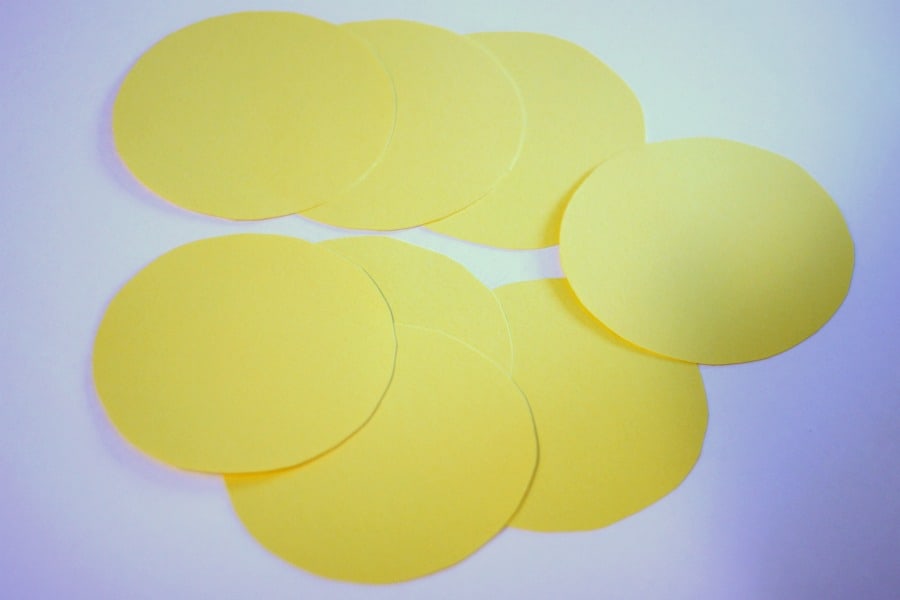 Attaching the paper wheels and headlights to the car was as simple as folding a piece of tape (sticky side out) and adhering them to the totes.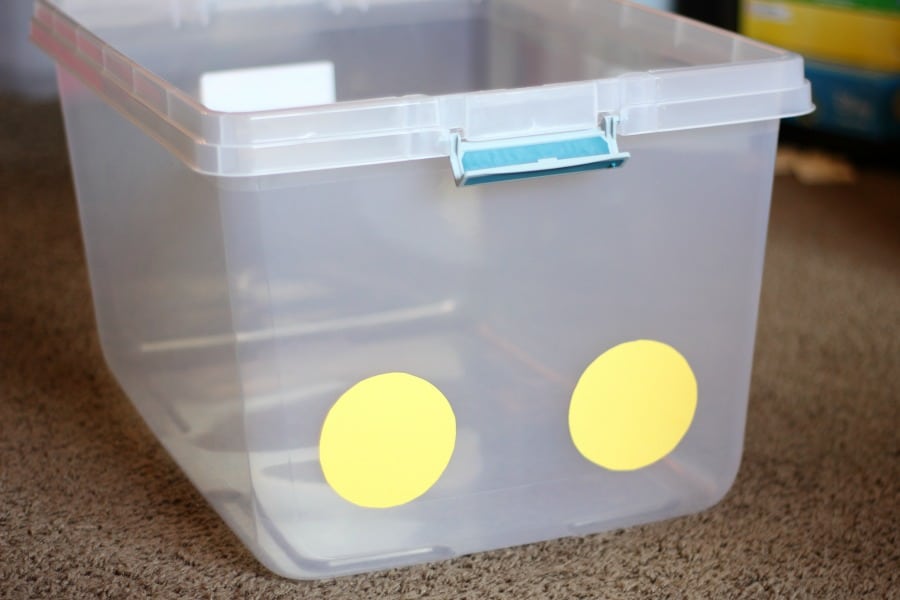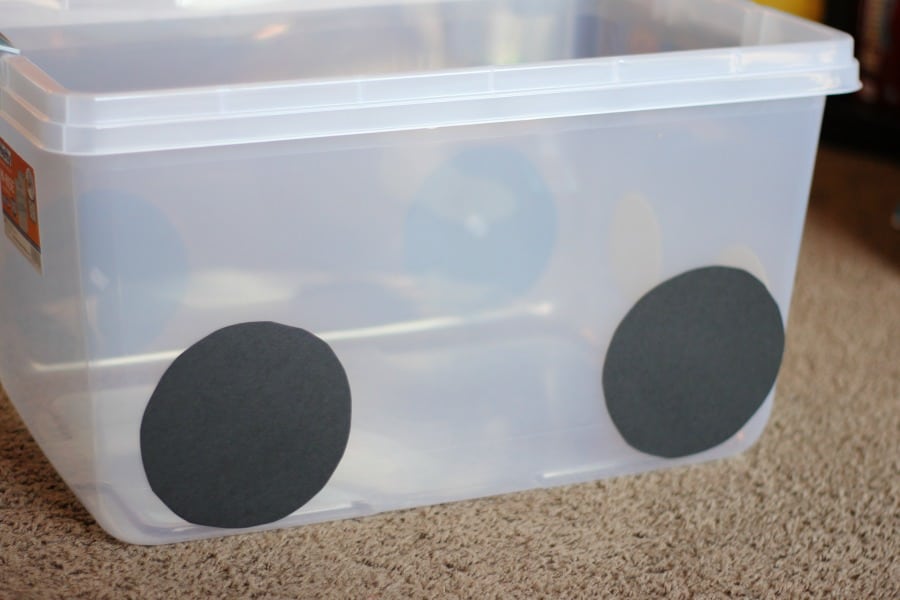 Chris helped me attach the headlights and wheels, then he took his car for a spin. He had a blast!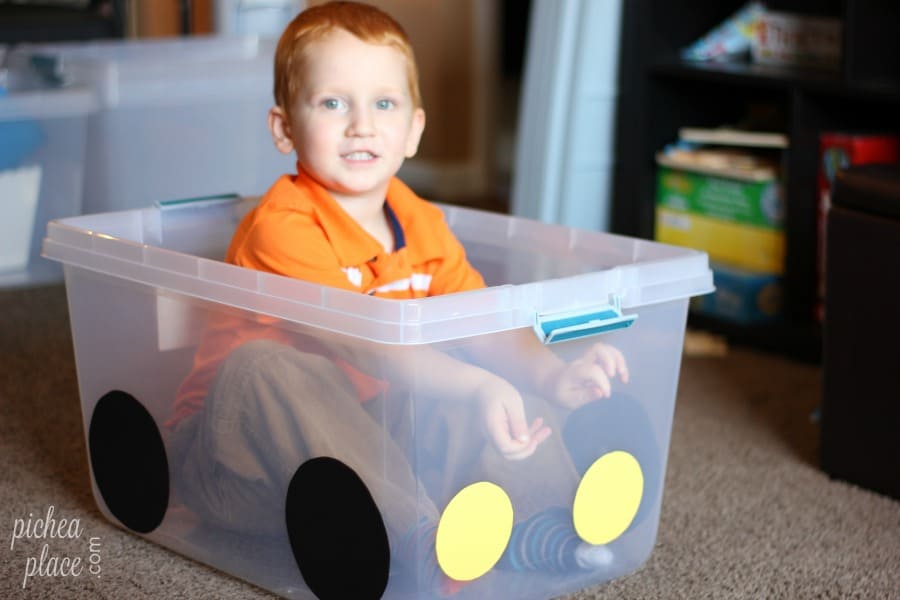 I used some white duct tape to create a parking lot for our drive-in theater. Having "parking spaces" helped to give the kids boundaries for their cars.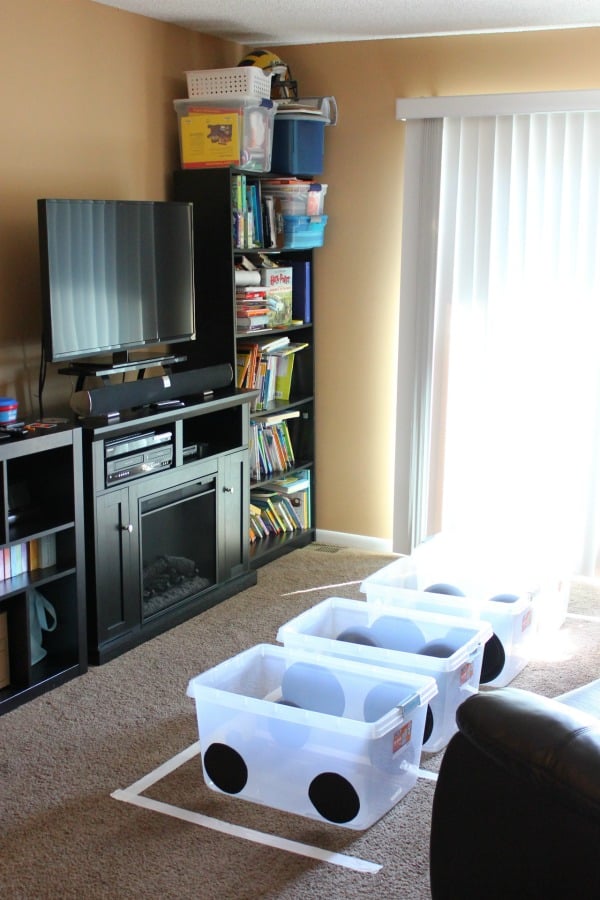 The drive-in movie theater was ready for family movie night. I could barely wait!
Drive-In Concession Stand
Part of the fun of going to the movies at the drive-in is ordering snacks from the concession stand. We all have our favorite movie theater candy, and popcorn is a must.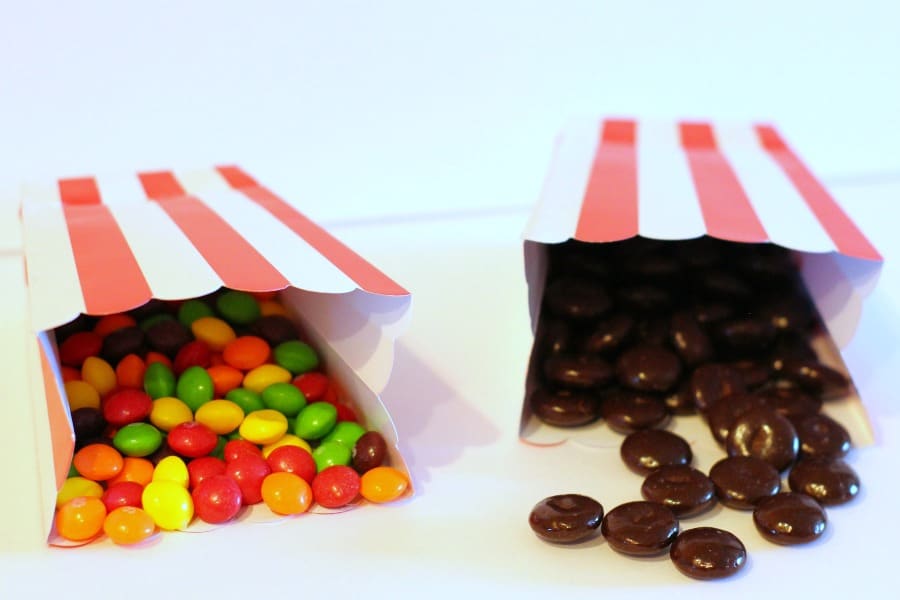 The kids got tickets they could use to "buy" their admission to the drive-in and their concessions.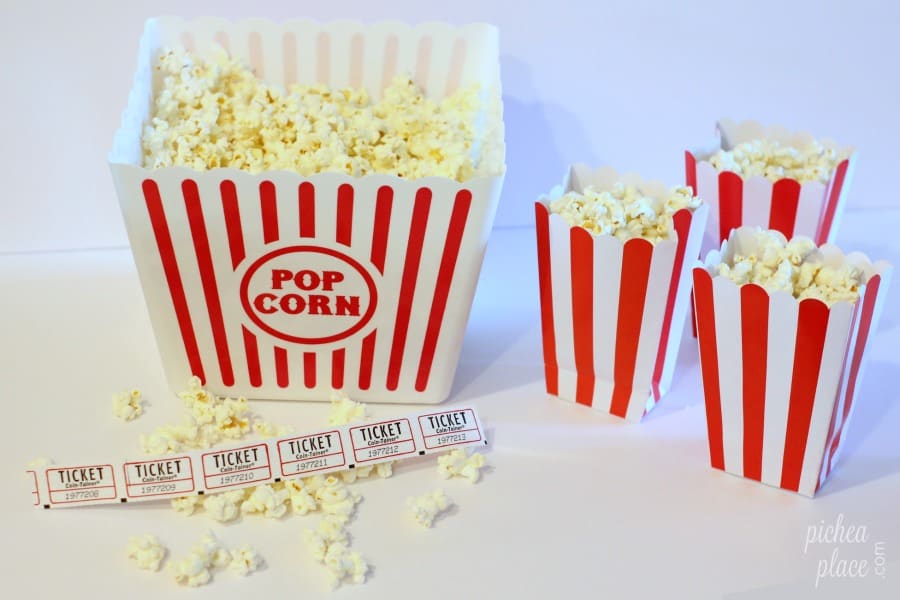 Wanting to keep our snack options a bit healthier than what we might have gotten at the actual theater, I opted to add just a little bit of candy to each bag of plain popcorn (popped with the brown bag method mentioned here).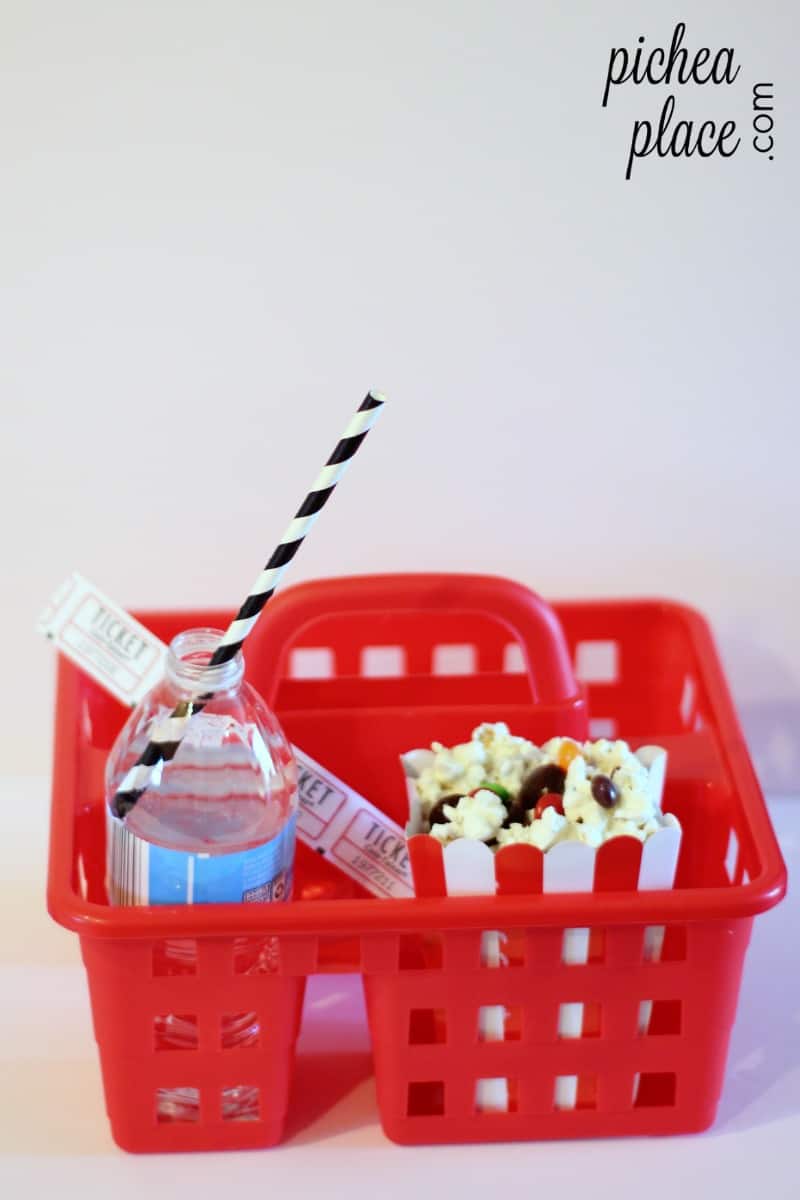 I also opted to serve water instead of pop, but to make it "fun," I added striped paper straws.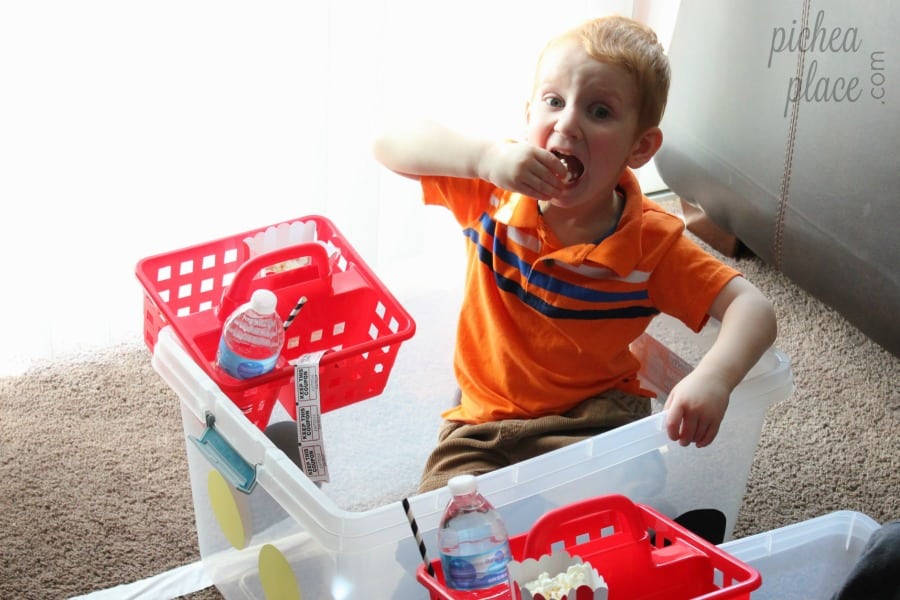 The serving "tray" hung on the side of the car, just like the tray at the drive-in theater does!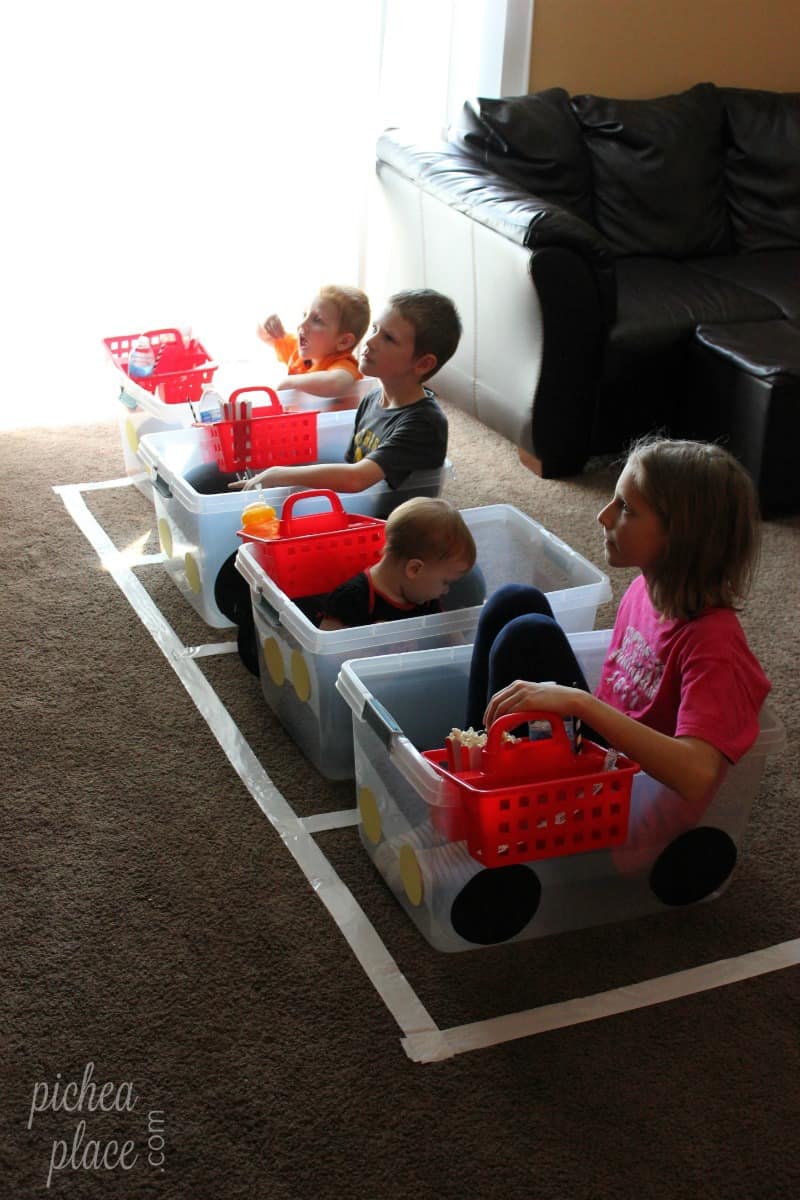 The drive-in movie theater at home was a huge hit for our family movie night!
The kids are already talking about which movie we'll watch on VUDU next month with our Walmart Family Mobile PLUS plan. And they're hoping the cars will make another appearance soon.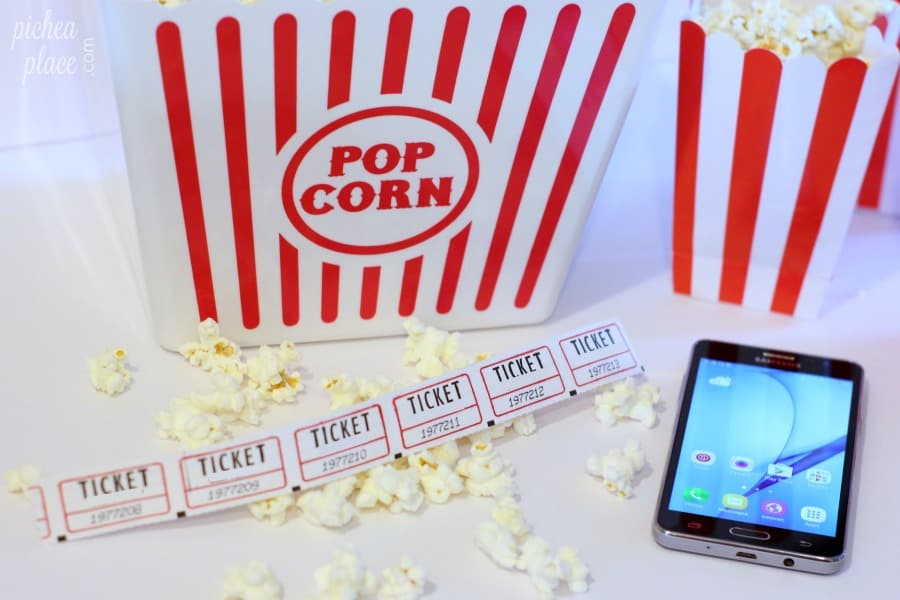 Disclaimer: All prices for phones and plans included in this post are accurate as of the date of posting; however, these prices are subject to change. Please refer to Family Mobile Hub or your local Walmart for current pricing.