Playing games with kids can be a lot of fun. In fact, one of my favorite ways to spend time with my kids is to play a board game or card game with them. But even though it's my favorite, it doesn't always end up being the happy and enjoyable time I had hoped.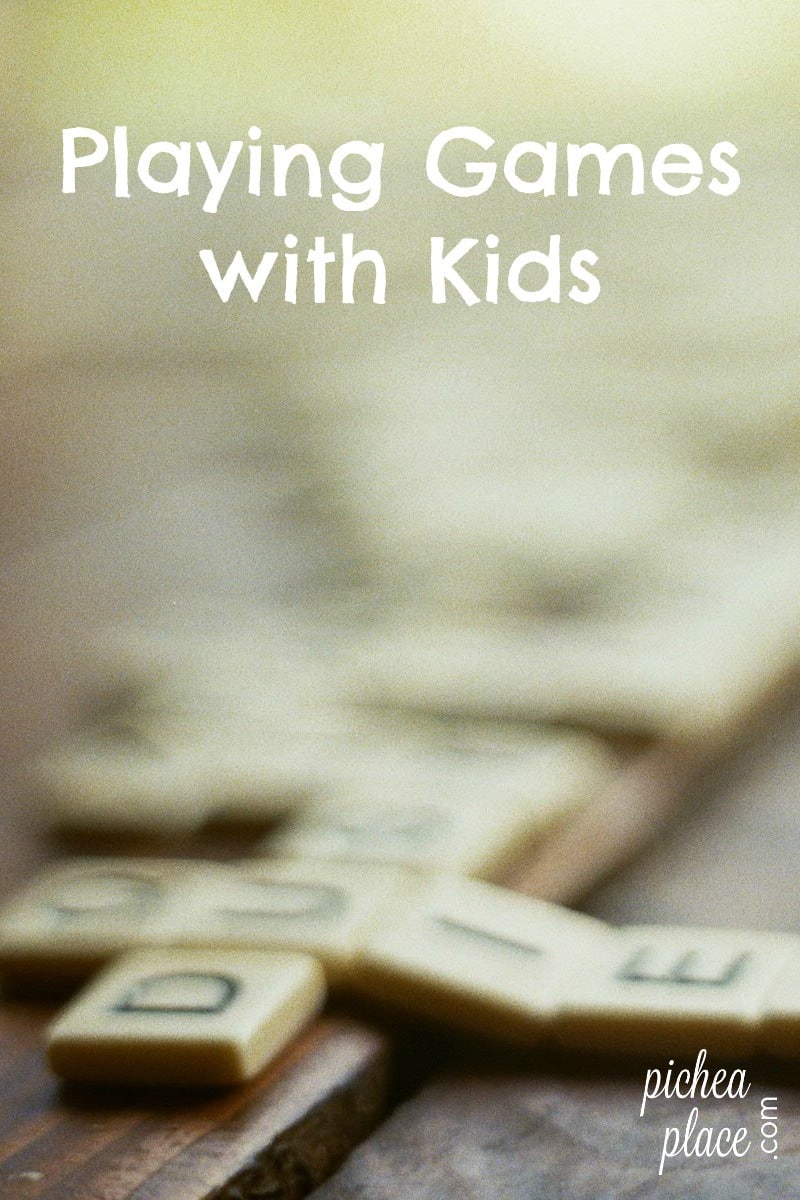 When Playing Games with Kids is a Bad Idea
Last night, the kids were getting restless, so I gathered them together and grabbed a favorite board game for the four of us to play together.
The only problem? I was running low on patience and had zero capacity to corral their short-attention spans. I needed something that didn't require much effort, and playing a game with a 10yo girl, an 8yo boy, and an almost-4yo boy was going to require effort.
Related: Take Better Care of Your Family by Taking Care of Yourself
Not only did the 3yo make two separate trips to the bathroom during the ten minutes we were "playing" (which required us to wait for him to come back and take his turn), but the game board was bumped into a half dozen times, requiring us to take the time to reset the pieces.
My patience level was being tested and rather than allow my temper to get the best of me, I ended the game before we'd finished playing. My kids were bummed. I was bummed. But it was truly the best decision – it saved me from yelling and them from being the focus of Mommy's wrath when they hadn't earned it.
Related: 6 Easy Strategies to Stop Yelling at Your Kids
Sometimes it's best to say "no" when your kids want you to play a game with them.
When Playing Games with Kids is a Great Idea
And sometimes it's best to say "yes."
This morning, I sat down with my breakfast in hand and began to organize myself for a busy day of work-related tasks when my almost 4-yo asked me to play a game with him. I considered the request, started to say "no," and then reconsidered.
Why couldn't I spend ten minutes while eating my breakfast to engage him one-on-one before sending him off to play on his own for the remainder of the morning? I could – and I would!
Related: A Day in the Life of a Work-at-Home, Homeschooling Mom
He grabbed an age appropriate game for us to play and we enjoyed playing it together. When the game was over, his love tank had been filled, and he was ready to entertain himself for a few hours while I got some work done.
Playing Games with Kids
I do enjoy playing games with my kids… when we're all relaxed and our attention spans are longer than five minutes. That's why I try to plan Family Game Night (or afternoon) times during white space in our busy lives.
Trying to fit a board game or card game in when our lives are already chaotic is a recipe for disaster. But when we have white space on our schedule, it's a perfect opportunity to enjoy a low-stress time together playing our favorite games.
Favorite Games to Play with My Kids
We had several board games and card games on our Christmas lists this year, and we've been enjoying playing them over the past month or so:
And of course, we have our all-time favorite games:
Plan a Family Game Night
Do you enjoy playing games with your kids? Schedule a Family Game Night (or afternoon) for your family this week. Just be sure to schedule it when everybody is relaxed and ready to enjoy some quality time together!