I recently read an article that said: "There are three important times of the day for a parent and child to connect, first thing in the morning, after school or nap, and at bedtime" [How Busy Moms Can Have Happy Mornings].
My immediate reaction was, "Yikes. I'm generally at my worst during these three times. How about you?"
These are the three times during the day that I'm least tuned in to my kids. In the mornings, I'm rushing them out the door. After school/naps, I'm trying to finish up my work and get supper on the table.
And at bedtime? Oh, how I hate bedtime.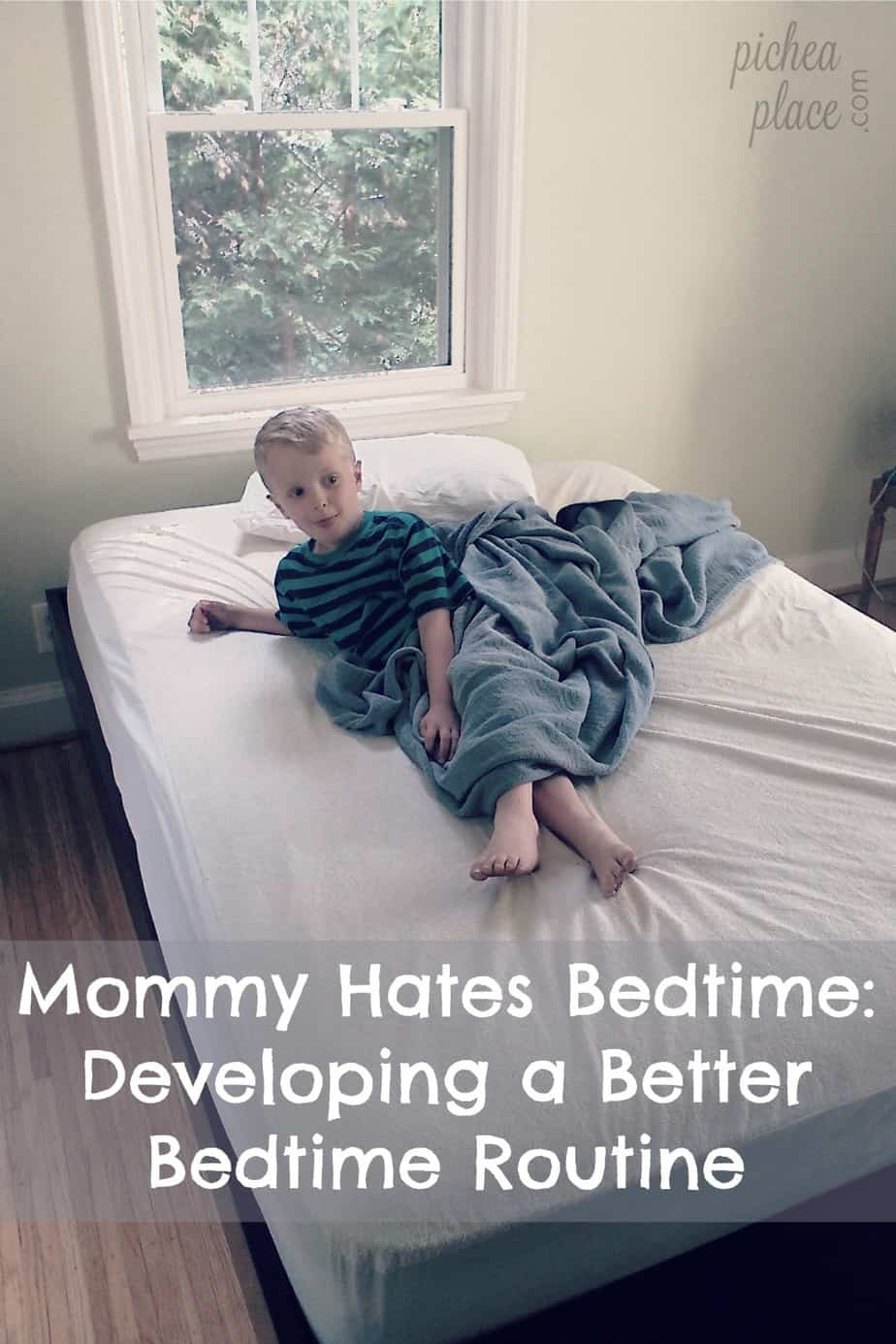 I love my kids. And I love spending time with my kids. But as an introvert who needs alone time, by the time bedtime arrives, my people level is starting to wear thin and I'm ready to be done parenting for the day.
Our Current Bedtime Routine
Our current bedtime routine consists of us declaring that "it's bedtime" and then frantically herding the kids to bed. Most of the time our bedtime routine ends up with all or most of us frustrated, frazzled, and/or at our wits' end.
I'm well aware of our need for a new bedtime routine – a better bedtime routine. I long for a bedtime routine where kids magically get their pajamas on, brush their teeth, use the bathroom, get in bed (and stay there), and go to sleep in under ten minutes.
Unfortunately, bedtime seems to be a daily test of both my patience and consistency in parenting.
A New and Better Bedtime Routine
I'm going to intentionally initiate a new and better bedtime routine with my kids starting tonight.
Step One: Explicitly Express Expectations and Consistently Uphold Them
Letting my kids know what is expected of them when we say, "It's time for bed!" is the first step in helping them to meet our expectations. If they don't know what we want from them, they will have a difficult time meeting our expectations.
Related: Teaching Kids to Clean Up After Dinner
In the same manner, if we aren't consistent in our expectations (and in the consequences for failure to meet them), the kids will not see the expectations as important and will begin to slack in their efforts to meet the expectations.
Printing off a visual chart with our new bedtime routine is going to help all of us to know what is expected at bedtime.
Step Two: Engage My Children
Once the kids have done the physical part of their bedtime routine (pajamas, teeth, potty), it's time to touch base with them – to engage them individually and as a group.
I want to begin reading one of our favorite Bible stories for kids books – a chapter each night – as a way of engaging their brains with truth from the Word of God before going to sleep.
While we've done bedtime prayers on and off over the past few years, I want to be more consistent with them, making them a part of our nightly bedtime routine, praying God's Word over my children.
Related: 3 Questions to Engage Your Kids at Bedtime
Step Three: Essential Oils to the Rescue
While it's not a magic wand that makes my children fall instantly asleep, I have noticed that when I put my favorite diffuser in the kids' room with our favorite bedtime essential oils blend, they tend to settle down quicker and fall asleep faster.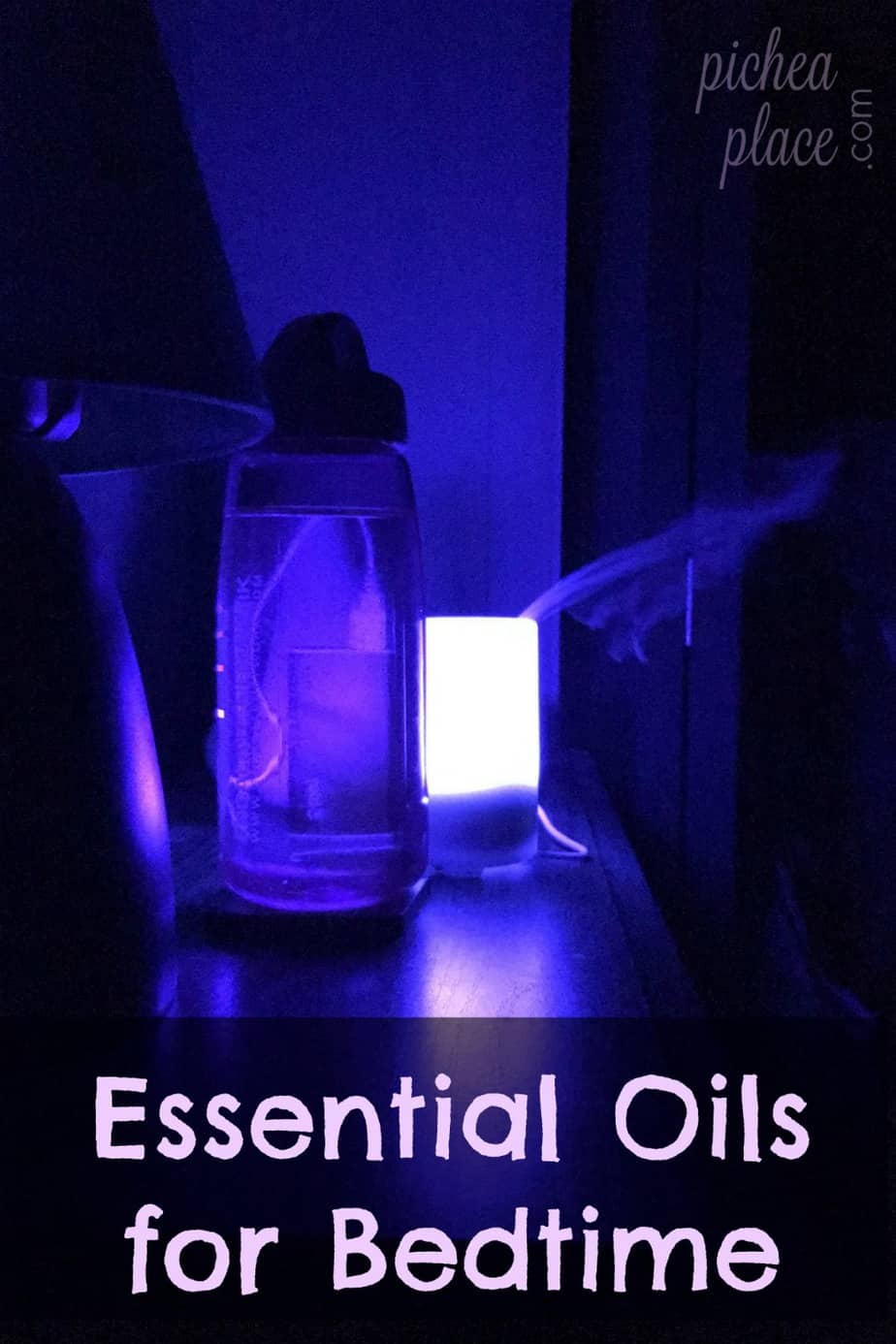 We love to diffuse the Peace & Quiet essential oils blend* from RMO at bedtime – it's a comforting and calming blend of Sandalwood, Lemon, Vanilla, & Fractionated Coconut Oil.
Our favorite topical blend for bedtime is Counting Sheep* from RMO's Kids Line of essential oil blends. It has a warm, woodsy scent with floral undertones that encourages restful sleep while minimizing the effects of everyday stress and tension and comes in a roll-on that is pre-diluted at a two percent dilution and is safe to apply topically on children who are two years or older.
One Night at a Time
I'm a realist, so I know that this new bedtime routine isn't going to be an immediate fix. And I'm sure there will be plenty of nights when it doesn't work at all and we're back to hating bedtime because we're all sinners and we all too often forget to live in the power of the Holy Spirit.
But now that we've got a plan (and hey, having a plan is better than having no plan), I'm looking forward to smoother bedtimes with less tension and frustration for all!
What Our Friends Have to Say About Bedtime Routines:
---
*The statements contained herein have not been evaluated by the Food and Drug Administration. Neither Rocky Mountain Oils nor its products are intended for the purpose of diagnosing, treating, curing, or preventing any disease. If you are pregnant, nursing, taking medication, or have a medical condition, consult your physician before using these products.