One problem that can occur in marriage is that communication just seems to stop. You may ask how each other's day went or talk about the kids' upcoming play, but where's the connection? What's worse is that this lack of communication can cause deeper problems in your marriage. Here are five tips for better marriage communication…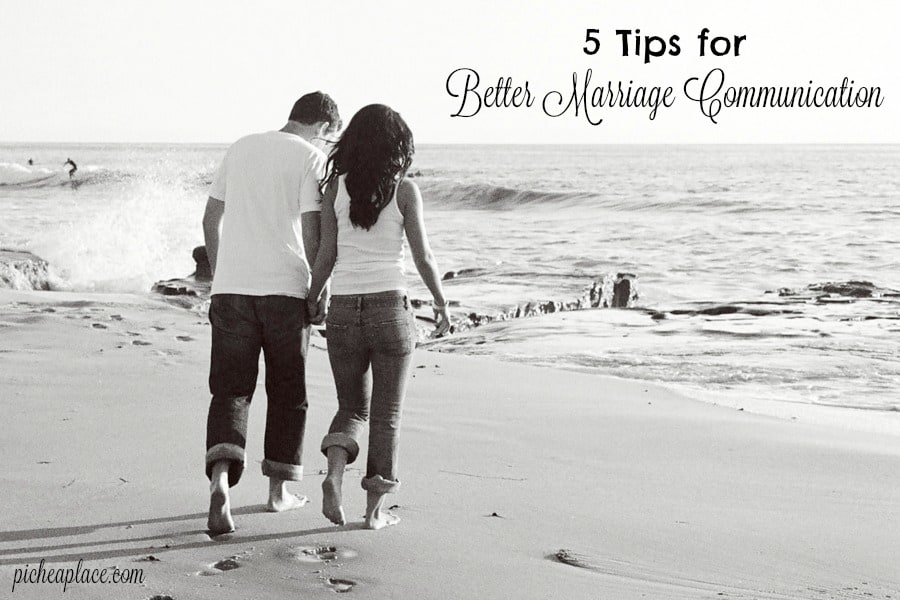 Better Marriage Communication: Express Yourself
Your spouse can't read your mind. Yet, we seem to get mad when our spouse doesn't do something we want but didn't ask for. You may think that he should know what needs to be done, but that's not always the case. If you want him to take more time for your relationship or to stop using his smartphone during your date, tell him.
Better Marriage Communication: Avoid Heated Discussions
When both parties are angry, things can get out of hand quickly. Ironically, many of these heated discussions occur because we don't express ourselves. If you find yourself about to blow up because he played Candy Crush through your entire date night, leave the room and calm down. It doesn't do anyone any good to rip into someone. Calm down and think of a way to express yourself without getting angry.
Better Marriage Communication: Make Time to Talk
Remember those days when you'd stay up all night talking about nothing? Recapture those days. Turn the TV off and just talk. Ask about his day at work or how his favorite team is doing. Just start a conversation and see where it goes. If he doesn't seem interested in the conversation, express to him that you want to recapture those good ol' days.
Better Marriage Communication: Show Your Gratitude
You may think he knows how grateful you are for the hard work he does or that he takes care of the kids when you go to yoga class, but how often do you thank him? Being grateful and showing gratitude are two different things. He needs to hear that you're grateful for everything he does. When you don't tell him, it can be easy for him to forget and feel taken for granted.
Better Marriage Communication: Say "I Love You" More Often
It doesn't matter how many years you've been together, I love you is something that should be said on a daily basis – multiple times per day. Watch how his face lights up when you tell him you love him and it will make your heart smile. If you haven't told him in a long time, it could be just what you need to rekindle your marriage.
Communicating is one of the most important parts of any marriage.
Without communication, neither spouse knows what the other wants. Take the time to express yourself, avoid heated discussions, make small talk, show gratitude, and tell your spouse you love him in order to have better communication in your marriage.