This shop/post has been compensated by Collective Bias, INC. and The Coca-Cola Company, all opinions are mine alone. #CokeDGSupportMilitary #CollectiveBias
---
We are grateful and thankful for the military heroes that serve our country and sacrifice on a daily basis for our freedom and safety. Teaching our kids to recognize and appreciate the men and women who serve in the military or have family in the military is important to us. Expressing our appreciation is one way we can support our friends who are part of the military. That's why we're excited to share an easy and meaningful way to thank our military heroes with you today!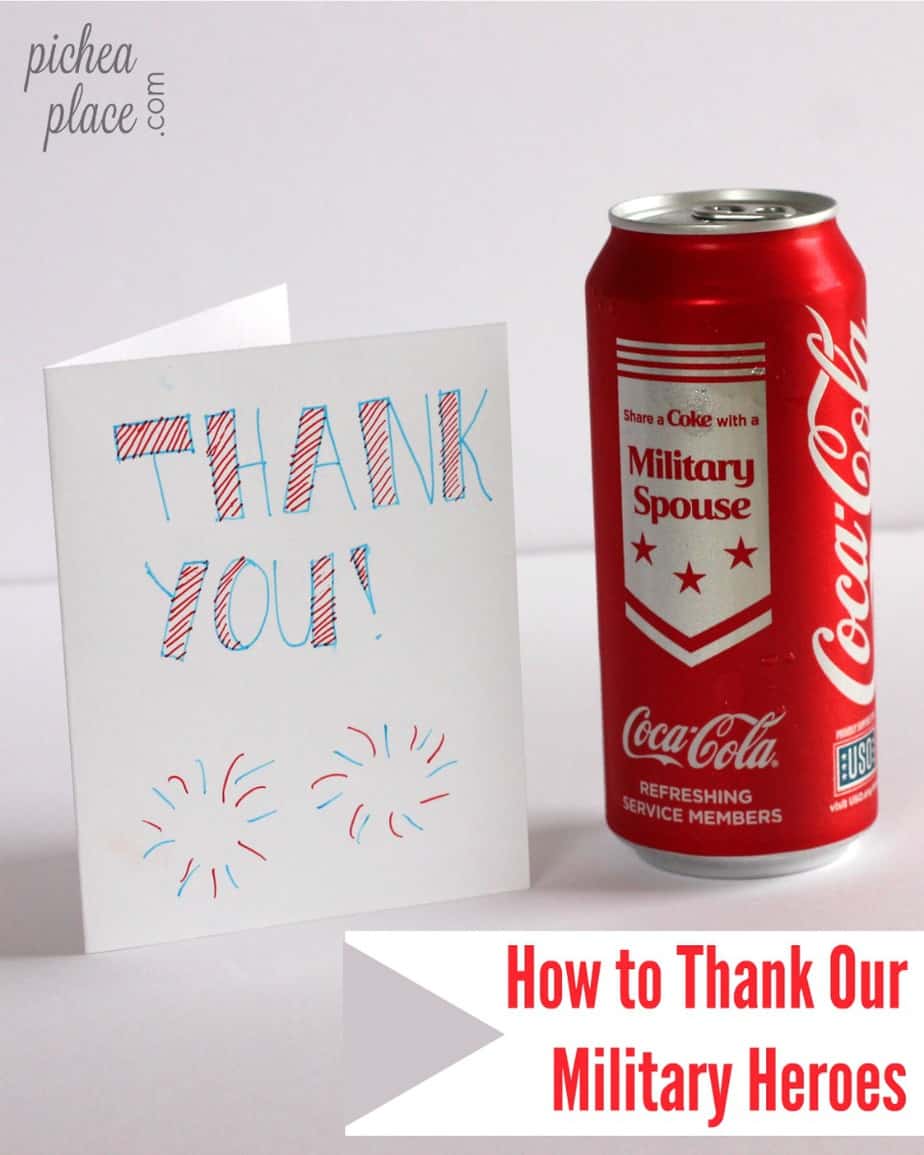 Partnering with the USO to Thank Our Military Heroes
While I was shopping at Dollar General recently, I came across this end-cap display…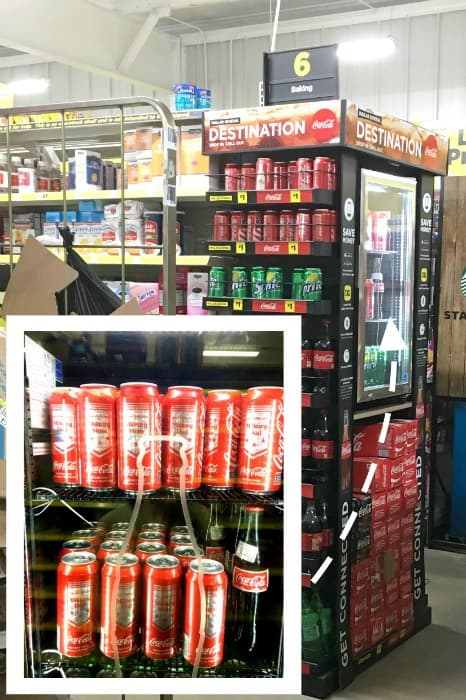 I love that Coca-Cola™, Dollar General, and the USO have teamed up to send messages of support and thanks to our nation's service members and their families! As I looked closer, I discovered that each can had a different "military person" to "Share a Coke" with: Veteran, Service Member, Military Spouse, Military Mom, Military Dad.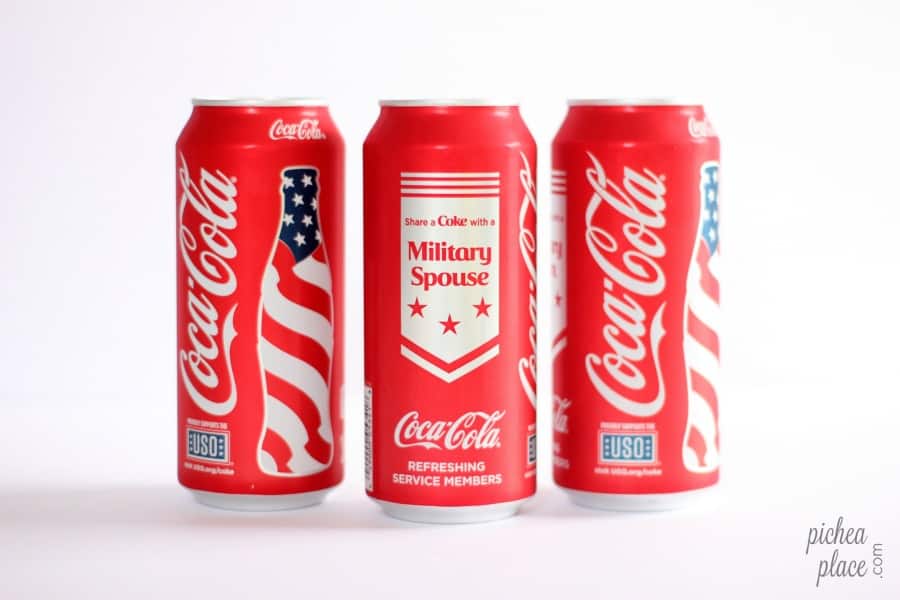 I loved that the cans didn't stop with those who have served in the military or those who are currently serving in the military. The limited edition Coca-Cola® 16 oz cans (exclusively available at Dollar General) brought to mind that there are many others who sacrifice on a daily basis for our nation's safety – the families of our military men and women.
Our Military Heroes Include Military Spouses and Military Families
When I consider the various holidays that our country has designated for recognizing and showing appreciation for the various branches of our military and those who have served – both in the past and at present – I've noticed that there isn't a specific day to show our appreciation to the families of those military members. I have many friends who are military spouses, and I see the sacrifices they make on a daily basis. They deserve recognition and our appreciation as much as those who they stay behind to support.
Recently, I asked some of my friends who are military members or family: "What are some ways to show appreciation to our military members and their families?" Here's how they answered:
Cards, letters, dinner cards, movie passes…or basically a kind and sincere thank you! (former military member)
I think even recognizing the sacrifice and service (active and retired) and saying thank you goes a long way and isn't said enough in today's society… deployments are one of the toughest aspect of military life in my opinion (military wife)
The things that have meant the most to me/us are informed prayer (biggest one!), texts/emails expressing care & encouragement, cards, random care packages/gifts (inexpensive is great!!), and coffee/food gift cards – especially during deployments as it's easy to feel alone & overwhelmed (military wife)
Prayers (military family member)
How to Thank Our Military Heroes
Wanting to take action and be intentional about thanking a military hero (whether a veteran, an active service member, or a military family member), I decided to head to Destination Coke.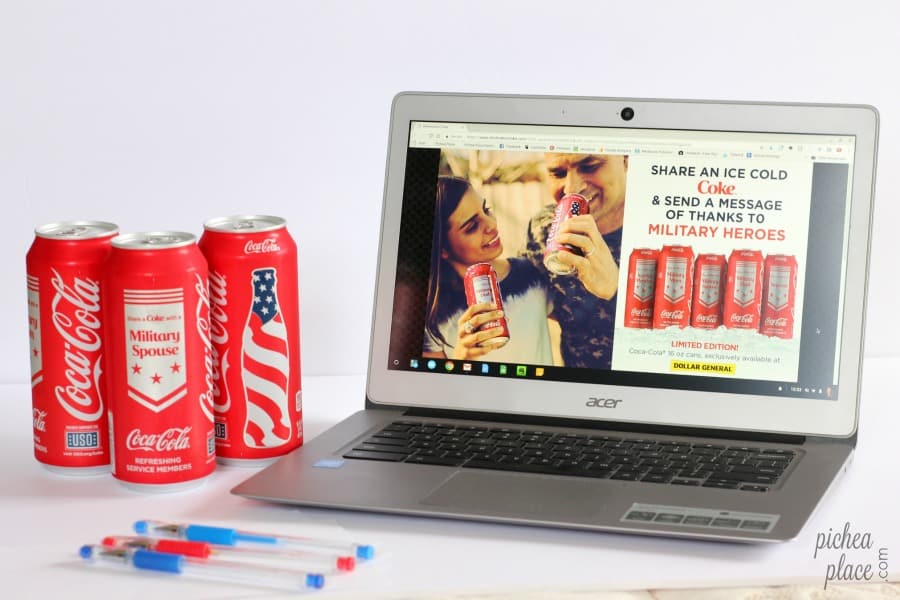 It was so easy to send a message of thanks to our military heroes using this website.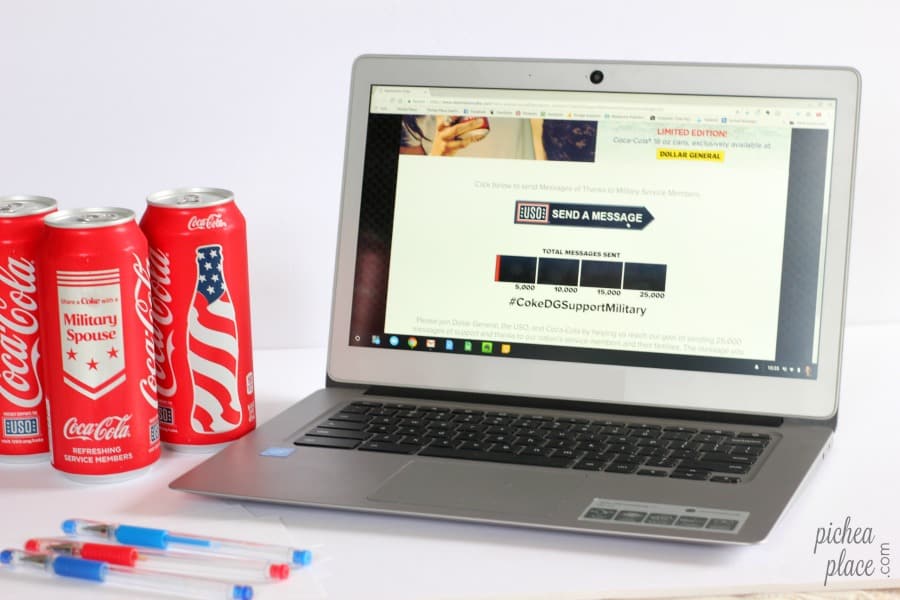 You can even tweet your message or share it on Facebook!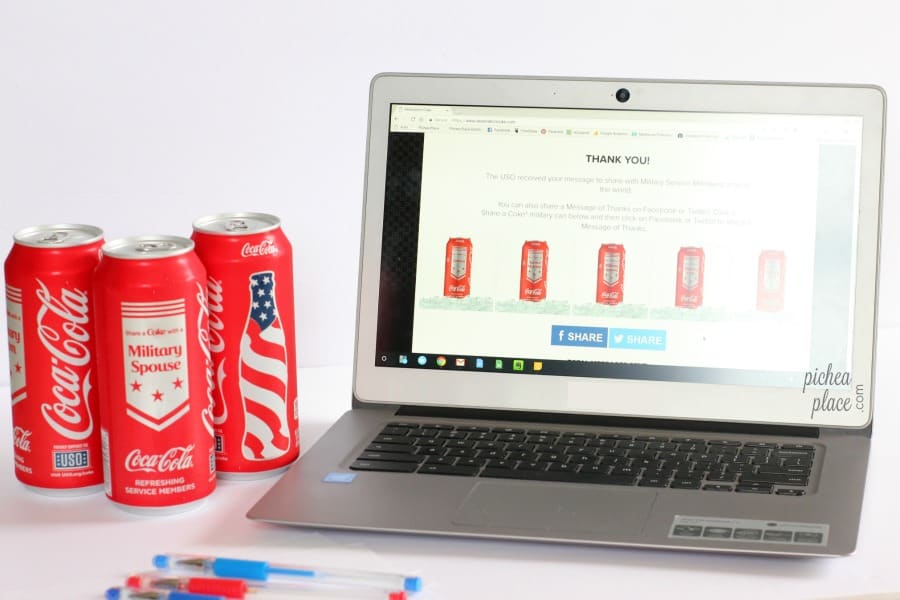 The USO is hoping to send over 25,000 messages through this website to military heroes around the world. Visit Destination Coke for more ways to support the USO and to send your message of thanks!
Easy but Meaningful Ways to Say Thank You
As I shared about this opportunity to say "thank you" to our military heroes with my kids, we decided we needed to go a step further. We grabbed some white card stock and our gels pens to create some handmade "thank you" cards.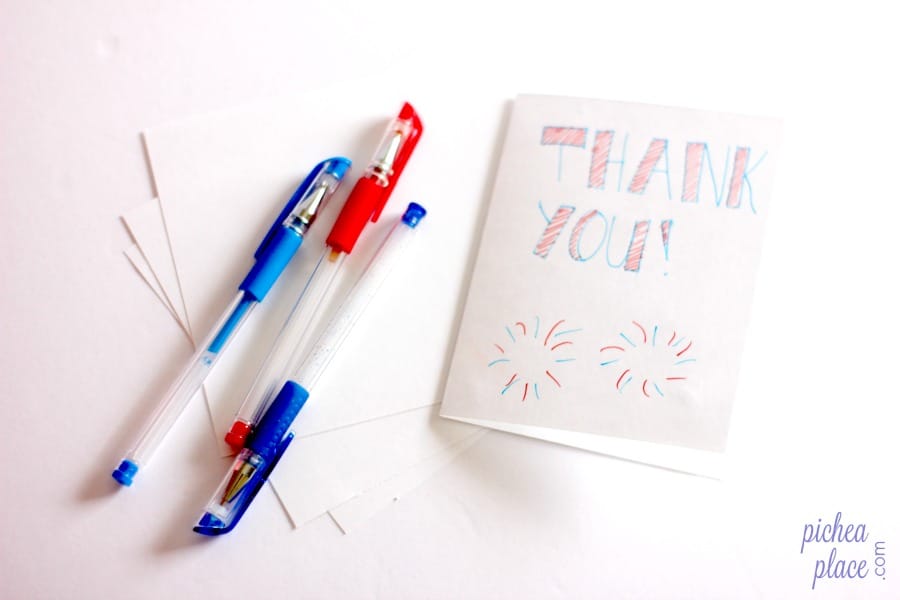 Together with one of the limited edition 16oz cans of Coca-Cola we bought at Dollar General, these cards will be an easy but meaningful way to show our appreciation to the military heroes in our lives.