When the summer comes to an end, it means that returning to school is right around the corner. Celebrate the end of summer by throwing an end of summer party for your friends and family!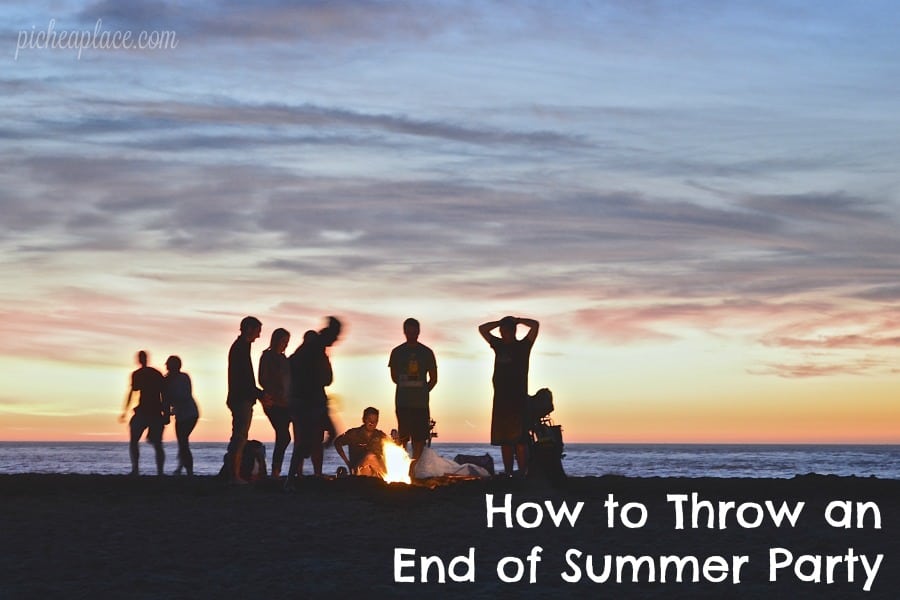 It's popular to throw parties around major holidays, but you can turn the end of summer into your own holiday. With some careful planning, you can create a great time that all of your friends and family will remember forever.
Time to BBQ
The summer is a great time to enjoy the outdoors. There are many activities that can get everyone moving and socializing. Consider throwing a barbecue for a casual event that everyone will like.
Find a great place for your barbecue, and then fire up the grill for some hamburgers and hot dogs in the sun. If you have a large backyard, you can have your party at home. The beach or local parks are also perfect locations for your summer bash.
Pile on the Snacks
The fun can begin long before the party does. Involve your children and friends in creating delicious appetizers and snacks for your party. Have your favorite sweet and salty snacks on hand for a party that lasts all day. Your children may enjoy adding some fancy summer themed decorations to your snacks and treats.
Remember to include healthy snack choices. Provide some delicious, healthy alternatives for anyone who has been working toward fitness goals during the summer.
You can start by preparing a fruit salad. Buy a full watermelon and hollow it out like a bowl. Cut up your favorite fruits and fill your watermelon bowl with the fruit.

This "bowl" method is also an excellent idea when it comes to serving bread with dip. Hollow out a loaf and serve your dip directly from the loaf of bread.
Special Activities and Games
People will enjoy just mingling at your get-together, but planning specific activities can make your time together even more memorable. If there are plenty of children at the party, create games that excite and involve the children. That way, everyone is sure to have a good time.
Keep the summer theme in mind as you plan your activities. Water balloon fights are always a summer favorite. You can also prepare some sports themed games, relays, and races.
If you have a lot of time to plan, you can even create a scavenger hunt. Have your family help you to come up with some great clues to include in the game. Provide prizes for the winners that also have a summer theme.
End of Summer Party Decorations
You'll also want to spend time thinking about the decorations for your party. Decide on a specific theme for your party or stick with a general summer theme.
Here are a few ideas to get you started:
Hawaiian Luau
Patriotic BBQ
Fun in the Sun
Surf's Up
Summer Olympics
Back to School
You can make your decorations at home or purchase them from a party supply store. Or invite some of the neighborhood children to create your decorations by hosting an arts and crafts day a the week before the party.
If you take time to plan and draw on the creative resources of your neighbors and friends, your end of summer party will certainly be a day you'll all remember for a long time to come.