This post has been sponsored by Meijer. All opinions are mine alone.
When you're a busy mom of four, it can be difficult to find time to connect one-on-one with each of your kids… especially with your tween daughter who demands less of your time than your newborn and toddler but still needs her mom. And with a newborn at home, it's difficult to get out of the house just the two of you, so you have to get creative and find ways to spend one-on-one time together at home. That's why I'm excited to gift her with a mother-daughter date this weekend: an afternoon of spa fun at home.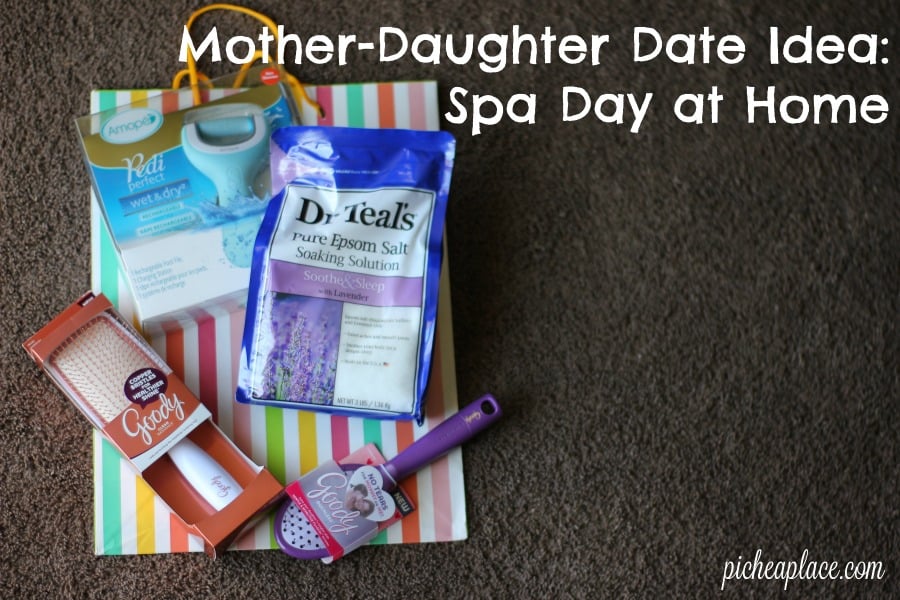 Spa Day at Home: Foot Soak and Pedicures
With Dr. Teal's Pure Epsom Salt and Amope Pedi Perfect, we're ready for at-home pedicures.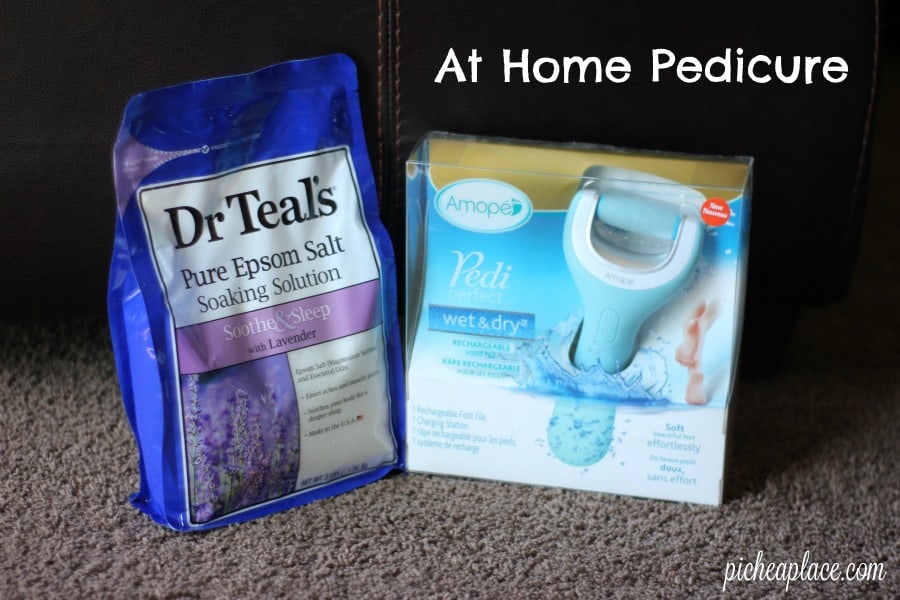 An Epsom salt foot bath is a natural way to make your feet soft and smooth. Warm foot baths are also wonderful for relaxation. It's a perfect way to start our spa day at home.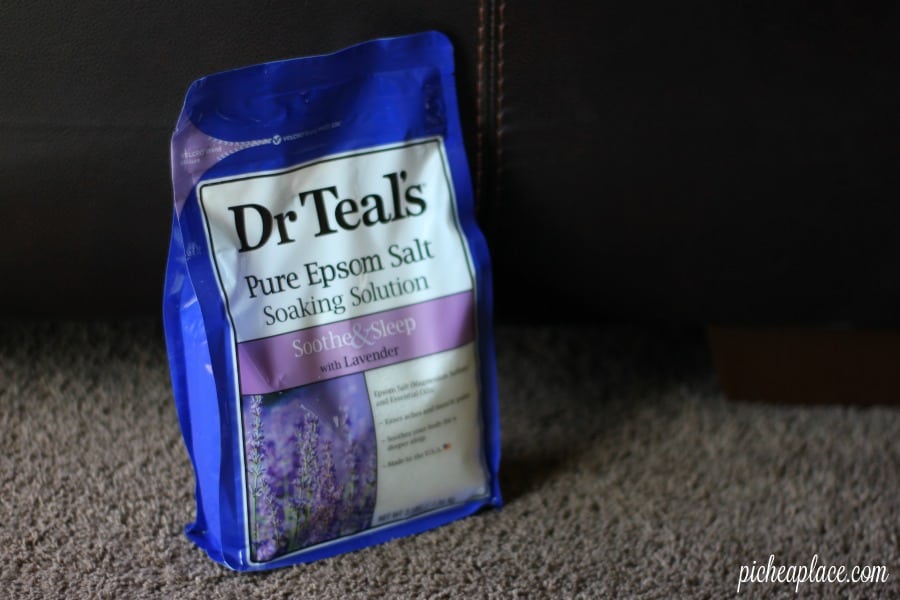 Once we've soaked our feet, we'll buff off the dead, calloused skin using the Amope Pedi Perfect. This is a great way to get our feet sandal-ready after a long winter of socks and shoes!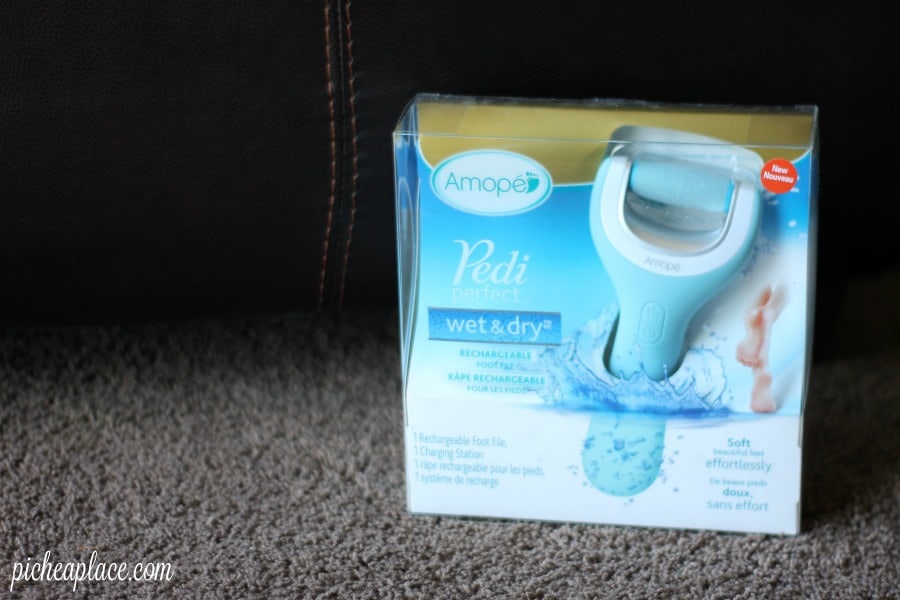 When it comes to picking out the perfect nail polish, I'm going to leave that up to my tween daughter. I've got a $25 Meijer gift card that she can use to pick out her favorite color(s)!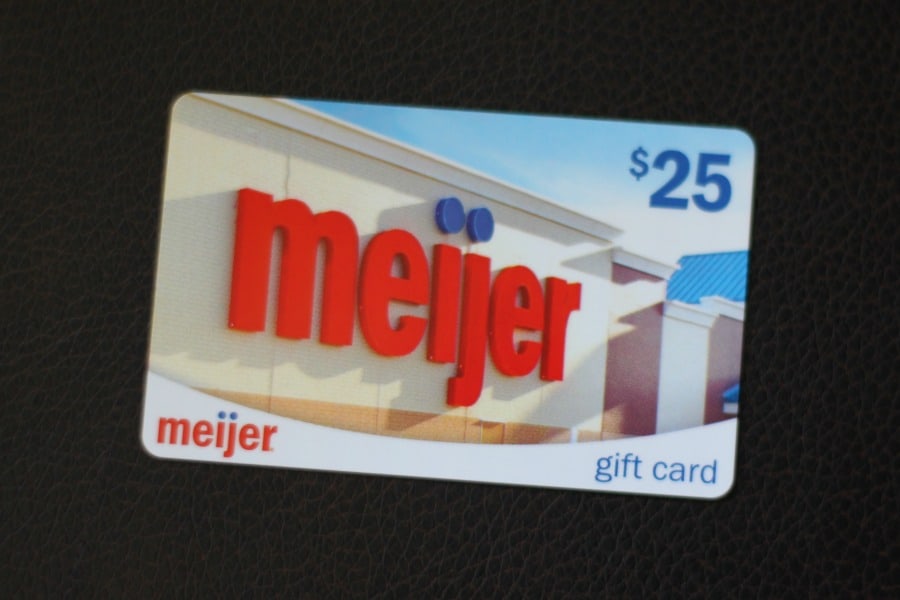 Spa Day at Home: Head and Scalp Massages
Nothing is more relaxing for me than a good head and scalp massage, and it's so easy to do yourself – it's perfect for a mother-daughter spa day at home! We are going to try a head and scalp massage technique that uses our favorite essential oils…
How to Give a Head and Scalp Massage
Brush your hair thoroughly from root to end using a quality brush.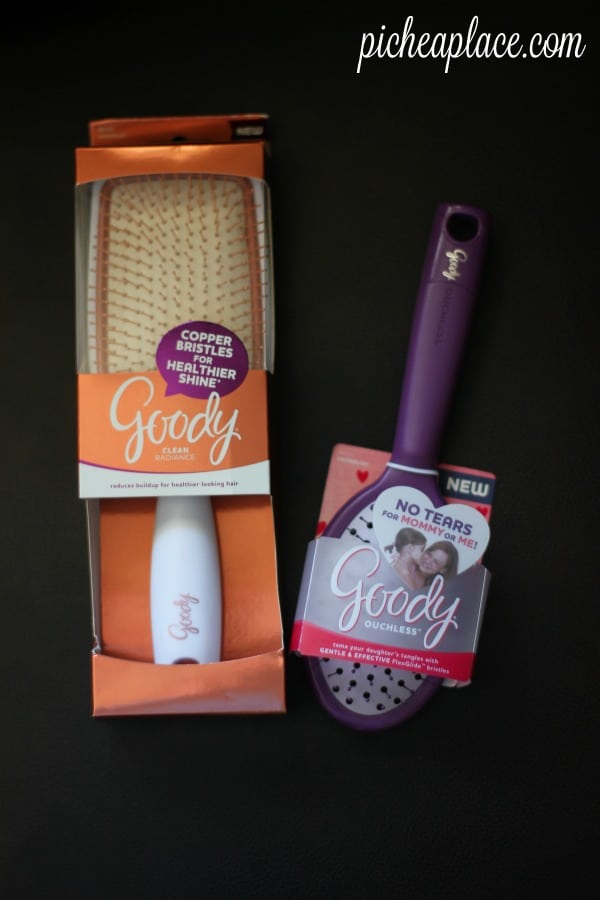 For moms: The new Goody Clean Radiance line of brushes feature copper bristles which massage the scalp and work through the hair to reduce buildup and restore your hair's natural moisture balance.

For tweens: The new Goody Ouchless Girls brushes are the most effective and gentle detangling brush for girls – perfect for my tween daughter who claims I pull her hair when I brush it for her!
Choose an essential oil that is good for your hair type. [We purchase our essential oils from Rocky Mountain Oils.] Add 1-2 drops of your essential oil to 1-2 tablespoons of coconut oil (or other carrier oil of your choice).
Put a small bit of the oil mixture on your fingertips and begin massaging in small circular motions near your temples, then move your fingers out over the rest of your scalp. Add more oil to the tips of your fingers when you need it.
Once you've applied the oil to the entire scalp, place a warm towel over your head and let the oil set for 10 minutes. Then wash the oil out with a quality shampoo and conditioner.
I'm so looking forward to getting a head and scalp massage and giving one to my tween daughter!
Other Spa Day at Home Ideas…
– enjoy homemade smoothies
– exfoliate with a homemade sugar scrub
– hand massages
– back massages
What other spa-type activities would you enjoy doing at home with your tween daughter?
---
It's a GIVEAWAY!!

Fill out the giveaway form below for your chance to win your very own mother-daughter at-home spa date…
Prize will be awarded as a $25 Meijer gift card so the winner can take advantage of Meijer Beauty Perks, which runs April 10 – May 7, helping customers spring into the season's hottest trends and save more than $100 on their favorite beauty products with mPerks over four weeks. You can sign up for mPerks at mPerks.com.