No one will deny the importance of play in a child's life. However, just because play is important doesn't mean their play area has to be a mess. In fact, I find that my kids are much more likely to play with their toys when the play area is tidy. Here are some tips for effective playroom organization to finally get (and keep) your kids' toys in order…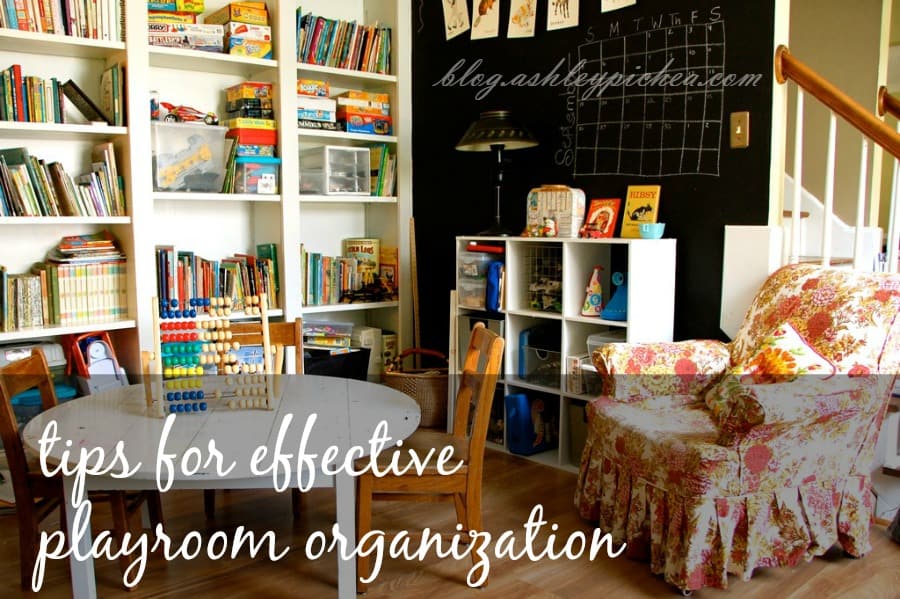 Sort the Toys
Begin sorting like items. This means getting all of the toy cars together and putting all of the doll items – dolls, clothes, accessories – in one place. Stack all the books together. Find boxes or plastic totes to put the different piles in to contain them until you're ready to deal with them.
Don't try to put anything away until you've sorted the entire playroom. We'll deal with that next.
Minimize the Mess
Once the toys are separated and contained, start going through each container. You will be able to see how many toys your children have. You will also be able to determine which toys your children have outgrown. If they've outgrown the toys and don't have an emotional attachment to them, put them aside to get rid of.
Here are four choices for each toy:
1. Keep it.
If there are more toys you want to keep than you have space for in your playroom, purchase some plastic storage totes with lids that can be stacked in a closet. You can then rotate toys on a monthly or seasonal basis in order to keep the chaos and clutter in your playroom at a minimum.
2. Donate it.
Take it to Goodwill, Salvation Army, a women and children's shelter, or another organization which accepts gently used toys. We've donated toys to our church nursery and to other charitable organizations.
3. Toss it.
If it's broken or not in good shape, get rid of it. We fill so many trash bags every time we reorganize and purge our toys – most of the toys the kids "collect" are cheap plastic ones that break easily and just pile up around the room.
We've started asking people to not buy a lot "cheap" toys for our kids at birthdays and Christmas but to buy one or two quality toys that will last for years (our kids love Melissa & Doug toys, Lego bricks and minifigs, and Fisher Price Little People sets).
4. Sell it.
Have a yard sale, sell a "lot" of similar toys on eBay, and/or sell larger items or popular toys on Craigslist. Many people are happy to buy gently-used toys for their kids or grandkids.
Organize the Rest
After you've purged your children's toys, come up with a way to organize them. Ask your kids what would be easiest for them to put things back into when they're finished playing with the toys. Plastic containers with lids, drawers, or another organizational system may be needed. The system doesn't have to be expensive and is a good investment as long as the children will use it.
We've found that having fewer toys and fewer places to store toys help the toys get picked up and put away more easily. We use bookshelves, a toy shelf with open bins, and a few larger bins with lids to keep the toys sorted and picked up in our play area.
Depending upon the age of your children, you may want to paste a picture of each item on the front of the box, bin, or tote holding it. This will help them know which pieces go in which container.
Create an Art Area
Have a specific place for your kids to be creative. A table and chairs with all arts and crafts supplies nearby may be just what your children need. Put a small bookshelf by the table with small bins with crayons, markers, clay, or other craft items.
Our kids' arts and crafts supplies are stored in two plastic drawer carts under the school/activity/craft table to be easily accessible (they tend to craft daily) but out of the way.
Practice Makes Perfect
Take the time to help your children clean their play area or room after the new organization method is put in place. Show them where each item goes and how you want the room to look when it is clean. Then let them do the work while you supervise, giving suggestions along the way.
Having several set times each day when clean up is to happen is also a very effective way to keep your playroom organized. Our kids know that they are expected to pick up before lunch, dinner, and bedtime each day, and doing so frequently helps to minimize the time spent picking up during each session.
When you've used some of these tips on organizing your playroom effectively and your children know what you expect, they should be able to keep their room in shape.
What playroom organization tips can you share with us?
Leave a comment below or join the conversation on Facebook…
Freed From Clutter Course
My friend Becky from Your Modern Family has an amazing new Freed From Clutter Course that I highly recommend!
As a mom of four young kids, she knows about clutter… and she knows how great it feels to clear out the clutter & get organized. It just keeps your life more focused and organized, so you can stop worrying about your 'stuff' and start paying attention to what matters. You can let go of the 'things' that are weighing you down to find time for the more important parts of your life.
The 7 day course consists of challenges for homes of all clutter levels whether you've been cluttered for years or you've only been cluttered since having kids. This course will benefit you and dramatically transform your home into an organized, clean, clutter-free zone.
Your home should be a place where you can walk in a say "ahh…" and just feel good about being there. It should bring you a feeling of peace and joy and happiness. It will become your favorite place to be.
Enroll in the course today –> Freed From Clutter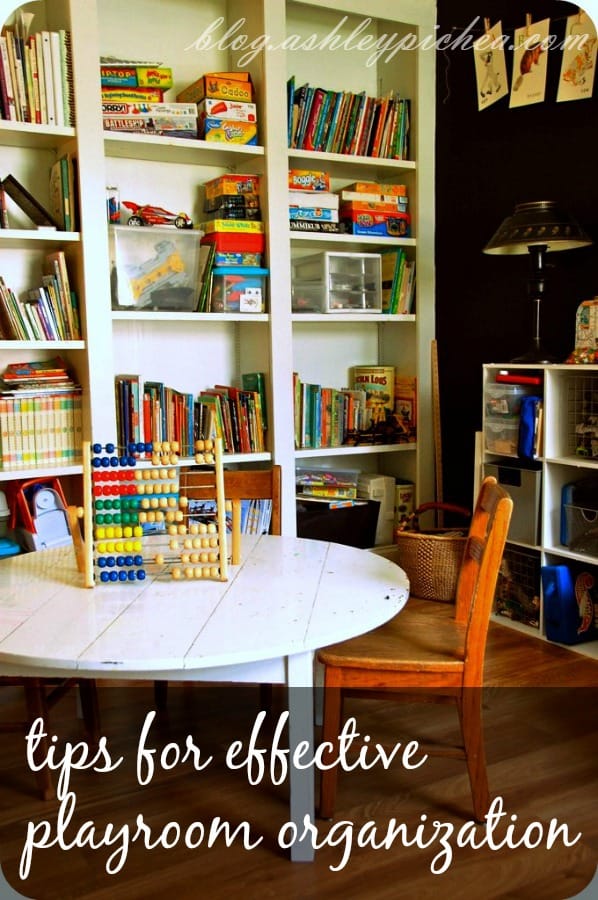 original photo credits: https://www.flickr.com/photos/vintagechica/4976749576 & https://www.flickr.com/photos/vintagechica/4967569854