This shop has been compensated by Collective Bias, Inc. and its advertiser. All opinions are mine alone. #SkinCareForBaby #CollectiveBias
As a seasoned mom with a new baby on the way, I've learned that being prepared is one of the top ways to survive the newborn days (and the many years of childrearing to follow). One of the ways I've learned to be prepared is to have a diaper changing station in my car – you never know when your baby is going to let her bladder or bowels loose, and (at least in my experience) it generally occurs while you're out-and-about and managed to leave the house without the diaper bag. This is why I've put together this simple tutorial for a creating a diaper changing station for the car – one you leave in the vehicle at all times for those unplanned moments when nature calls!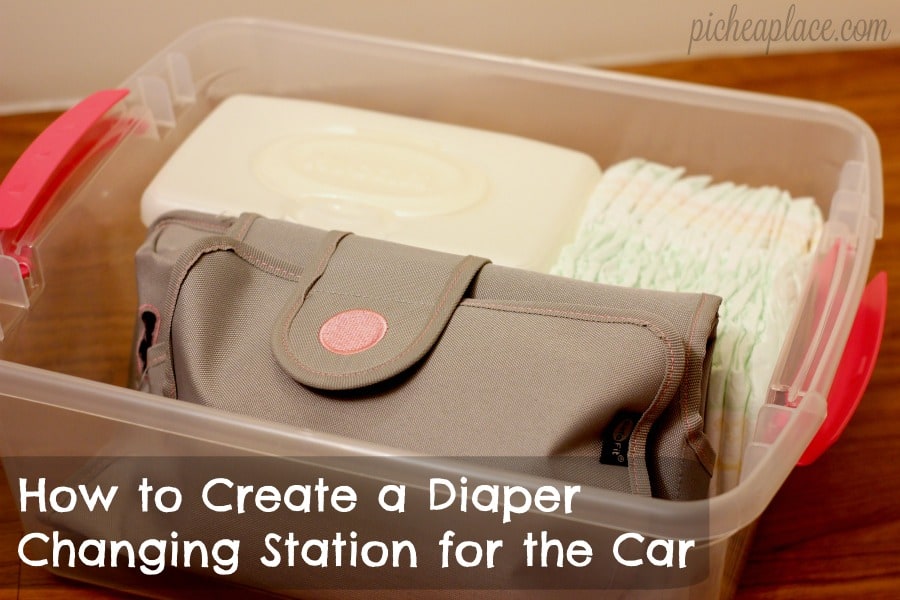 Last week, with baby number four due to arrive at any minute, I was using any of the days where I actually had energy (they've been few and far between this last month or so) to get as much prepared before she arrived as possible. On Wednesday, I woke feeling great and energetic, so I knew it was the perfect day to make a quick into town to stock up on a few last minute things at Walmart, not knowing if I'd have the energy to do so later in the week – or if she'd make her appearance earlier than anticipated!
Step One: Let's Go Shopping
On my shopping list were the items I needed to be able to put together a diaper changing station for the car – a sealed tote, diapers, wipes, miscellaneous diapering items, extra onesies, and a portable changing pad.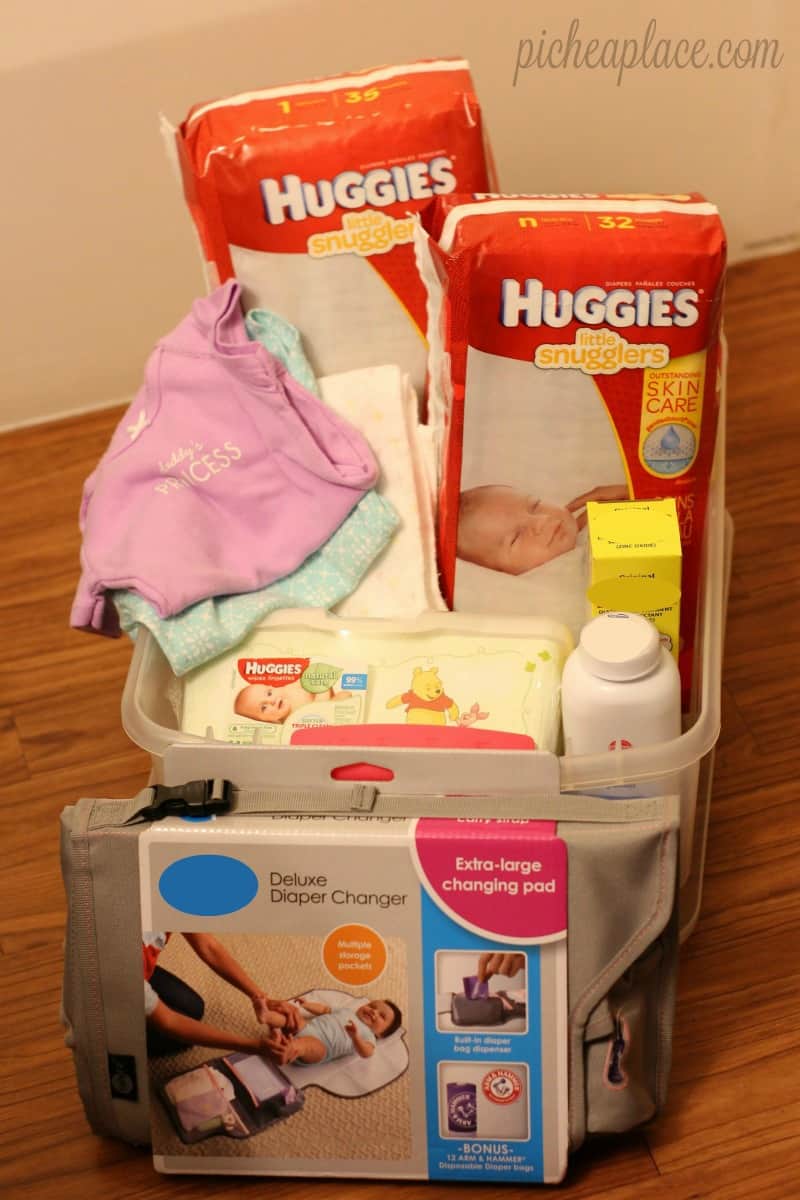 First on my list was a sealed tote – I've learned from experience that cars get dirty and stuff doesn't often stay where you put it in the car. I wanted something I could trust to keep the items in my diaper changing kit clean and contained.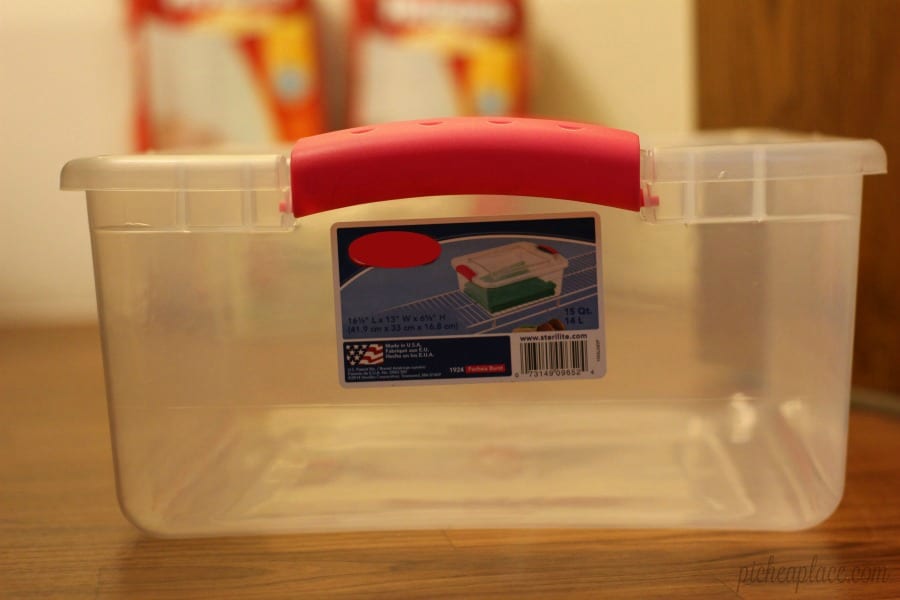 Next, I headed to the baby section to stock up on diapers and wipes.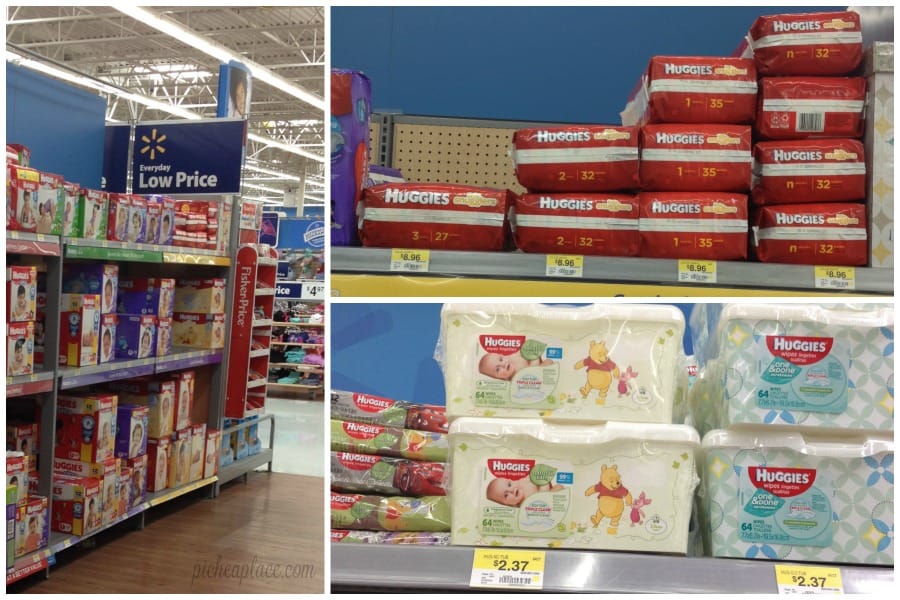 I picked up a couple of Huggies® Little Snugglers Jumbo Packs (everyday low prices start at just $8.97) – with a liner of "pillows" that provide a cushiony layer of protection between my newborn baby's skin and the mess she just made. I also snagged a box of Huggies® Natural Care Wipes (64 sheets) (everyday low prices start at only $2.37) – thick enough to handle any mess, with a texture that's soft against my newborn baby's skin.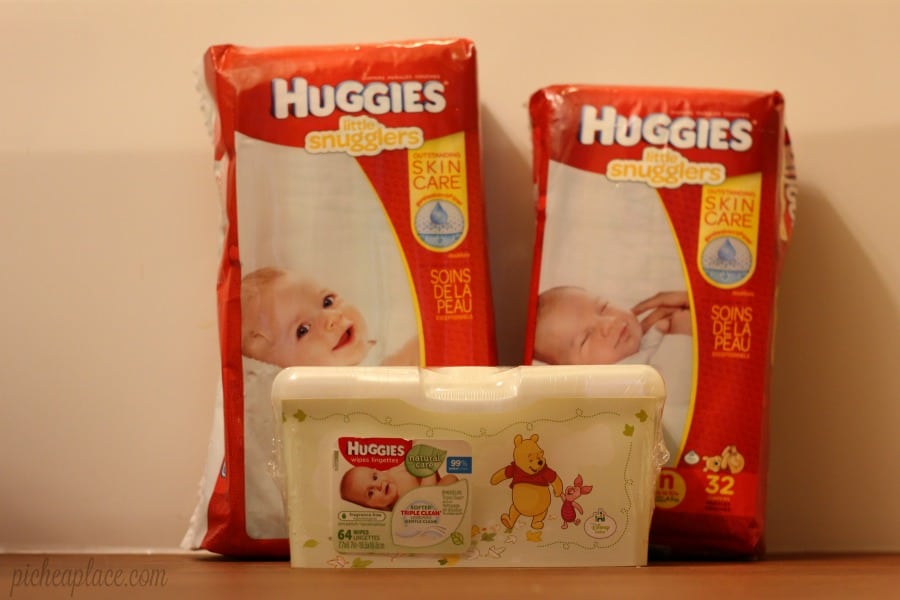 While I have an ample supply of diaper rash cream and baby powder at home, it's important that I'm able to take care of any skin needs on-the-go as well, so I grabbed a tube of my favorite diaper rash cream and a bottle of baby powder to keep in my diaper changing station for the car.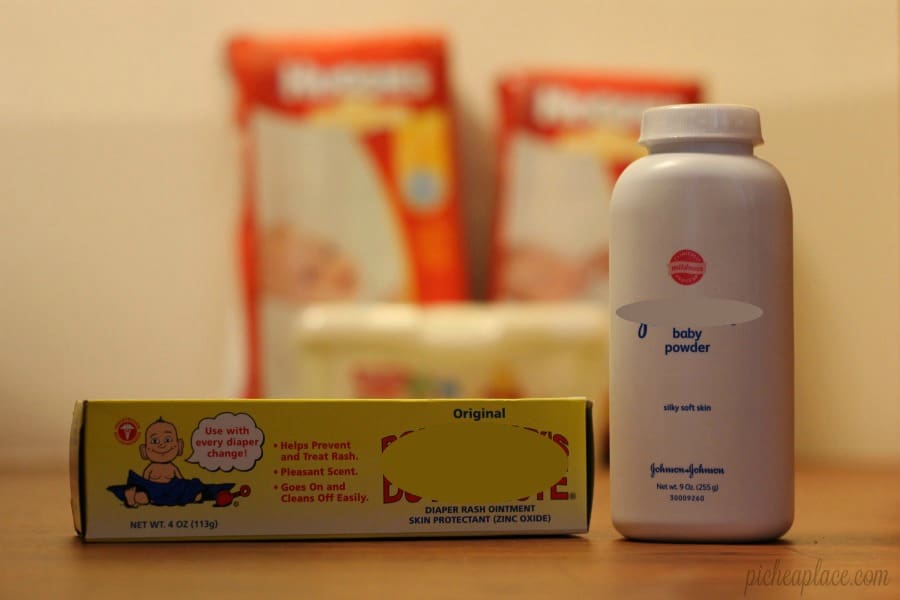 While I was in the baby section, I decided to take a look at the options they had for portable changing pads. I've often changed my babies on the floor of the van in the past, but even as clean as I try to keep it, it's still dirty and gross. I found a great portable changing pad that even had storage pockets, perfect for helping to keep my diaper changing kit organized!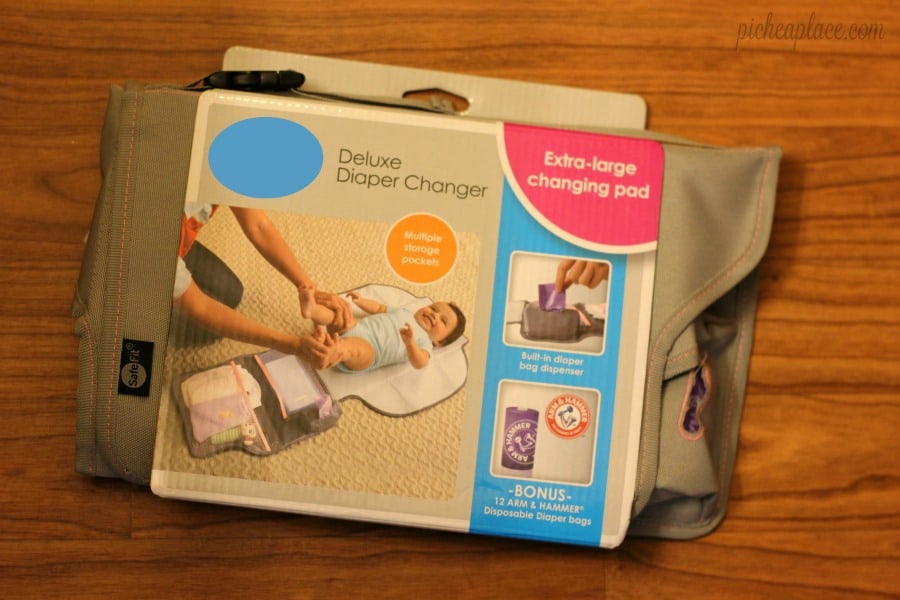 When you're creating a diaper changing station for your vehicle, you don't want to forget a fresh change of clothes and a clean blanket – blowouts happen when you least expect them, and you don't want to have to take your baby into a store without at least a onesie!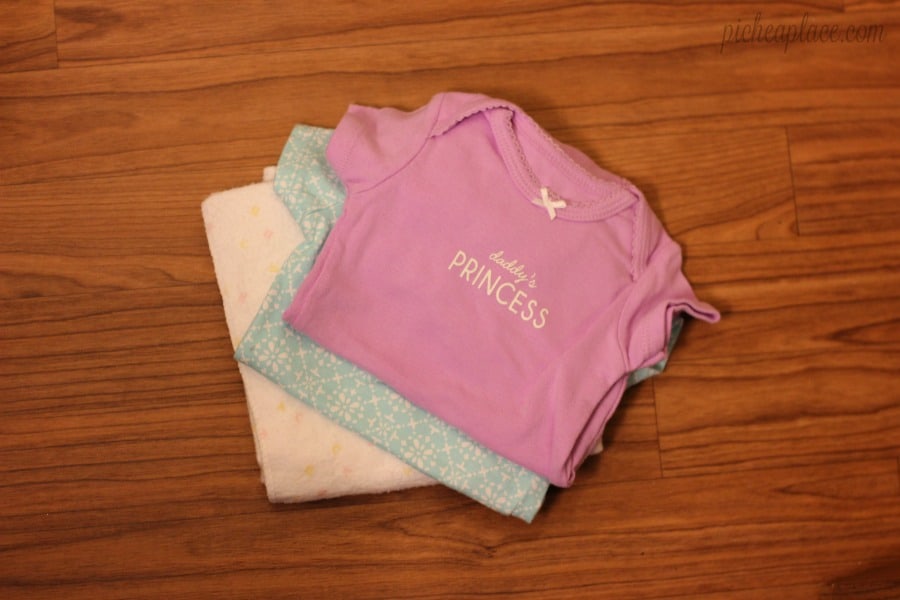 Step Two: Let's Assemble the Kit
When I got home from the store, I got right to work putting my diaper changing station together.
I used the pockets of the portable changing pad to store the onesies, the blanket, the diaper rash cream, and the baby powder. (I was excited to see it had a disposable dirty diaper bag dispenser in it, too!)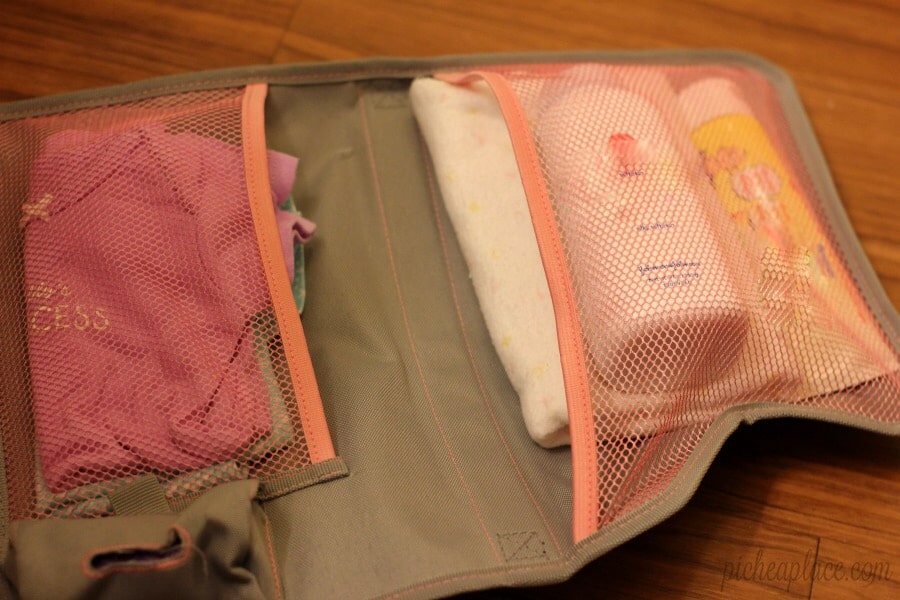 Then I put a dozen or so diapers, the wipes, and the stocked changing pad into the tote and put the lid on it.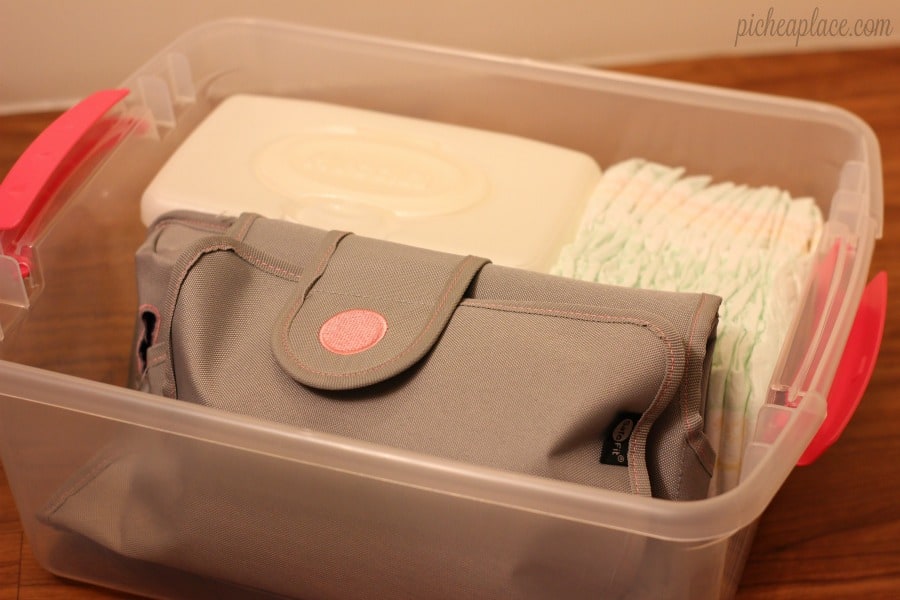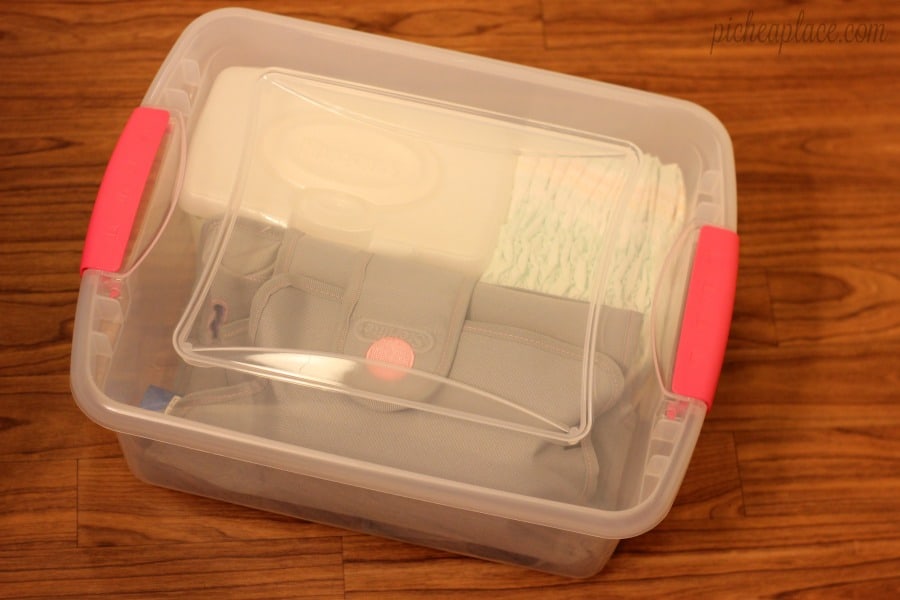 Step Three: Put the Kit in the Car
Once it was ready to go, I immediately took the diaper changing station out to the van, where I tried it out before stowing it under the seat where the baby will ride (hooray for stow-and-go under floor storage!).

As you can see, creating a diaper changing station for the car was pretty simple, and I know it's going to come in handy a LOT over the next several months whether we're running errands around town or headed to the zoo for the day.
What items do you keep in your vehicle for on-the-go diaper changes? Did I forget anything important in my diaper changing station for the car?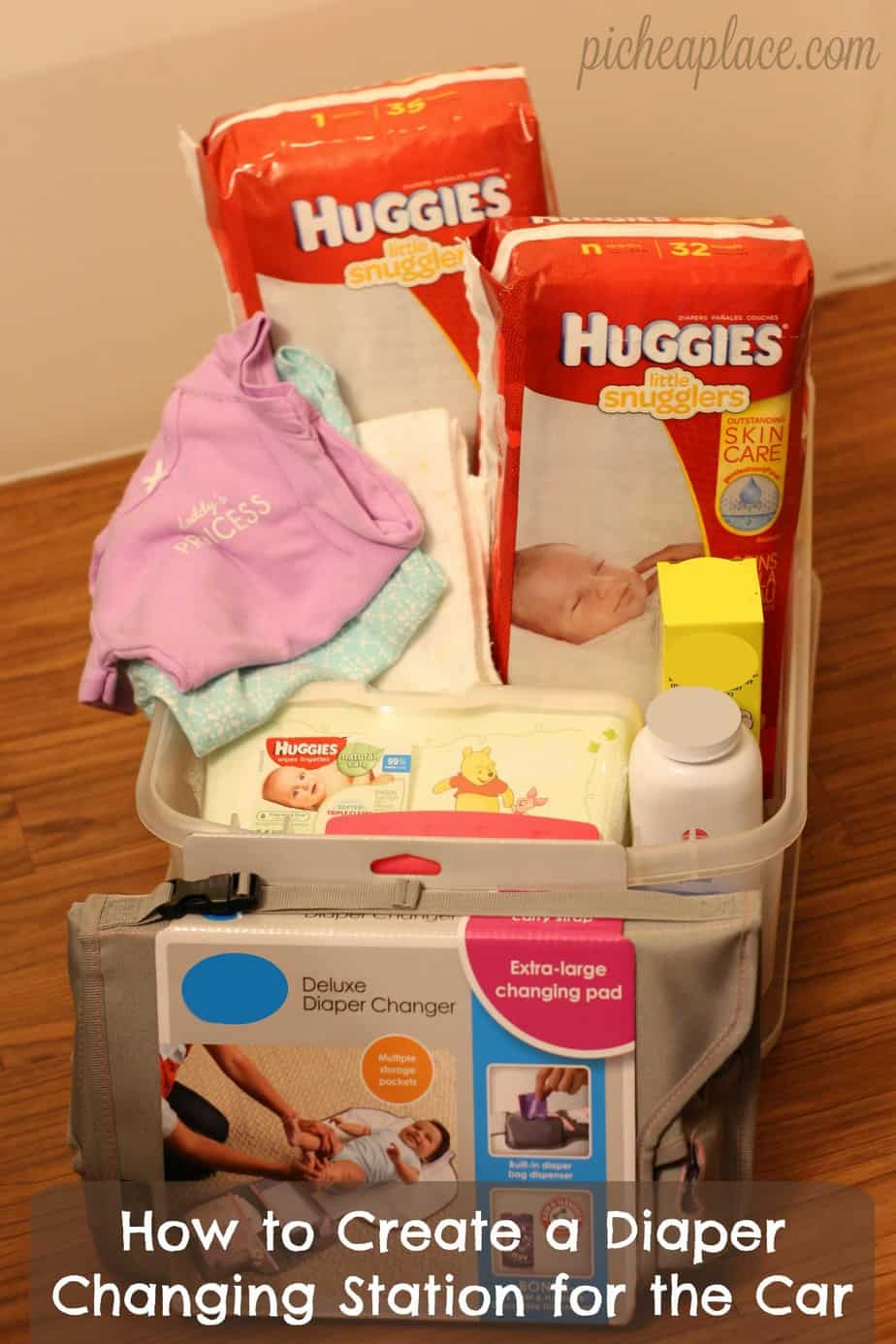 Other Car Organization Tips: