This shop has been compensated by Collective Bias, Inc. and The Coca-Cola Company. All opinions are mine alone. #SmartWayToShareJoy #CollectiveBias
As a kid, I looked forward to "Christmas Cookie Baking Day" each year with great anticipation. The joy of being in the kitchen as a family making lots of different types of cookies to enjoy and share with others was a tradition I loved. Last year, I decided to bring it back and introduce my own kids to this fun holiday tradition. We had such a great time sharing the joy of baking cookies and sharing them with others! Last week, I decided to start testing out some new recipes for this years cookie baking day, and Coca-Cola Chocolate Chip Cookies are definitely going to be on our list of cookies to make and share this holiday season.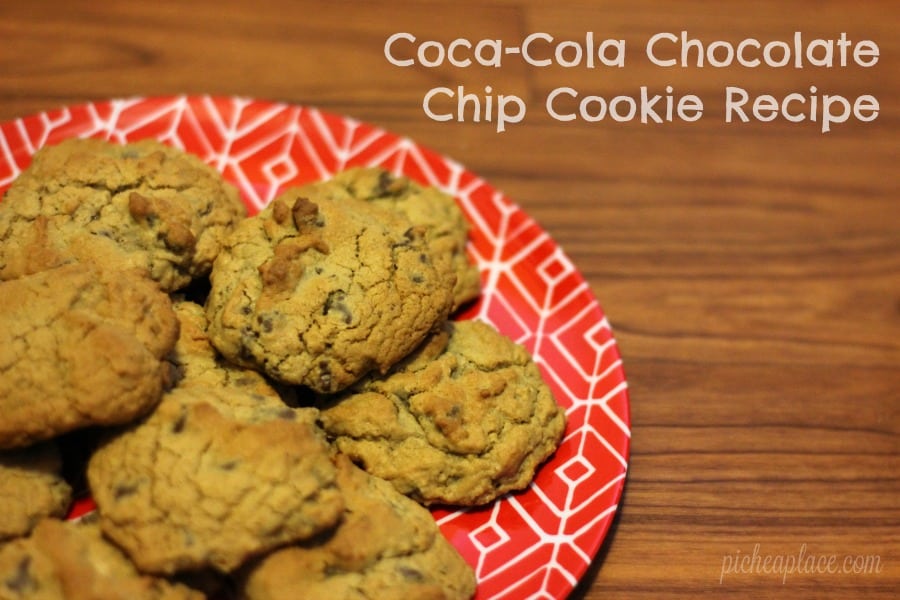 While searching Pinterest for new cookie ideas, I came across a recipe for Coca-Cola Chocolate Chip Cookies, but they looked too thin. I prefer my chocolate chip cookies to have a bit more substance, so I decided to take that recipe and my own favorite chocolate chip cookie recipe and tweak them to come up with my own Coca-Cola Chocolate Chip Cookie recipe. When all my taste-testers gave it rave reviews, I knew I'd created a recipe worth sharing!
We're in the middle of a "no spending month" challenge (in an attempt to clean out our freezers and pantry), so I was glad to see I had all but one of the ingredients I needed for the Coca-Cola Chocolate Chip Cookies in my pantry. The only one missing was the Coca-Cola, so I stopped at the local Family Dollar store to grab a 2L of Coca-Cola. I was excited to see that they had the Limited Edition Holiday Packaging – the polar bears are my favorite!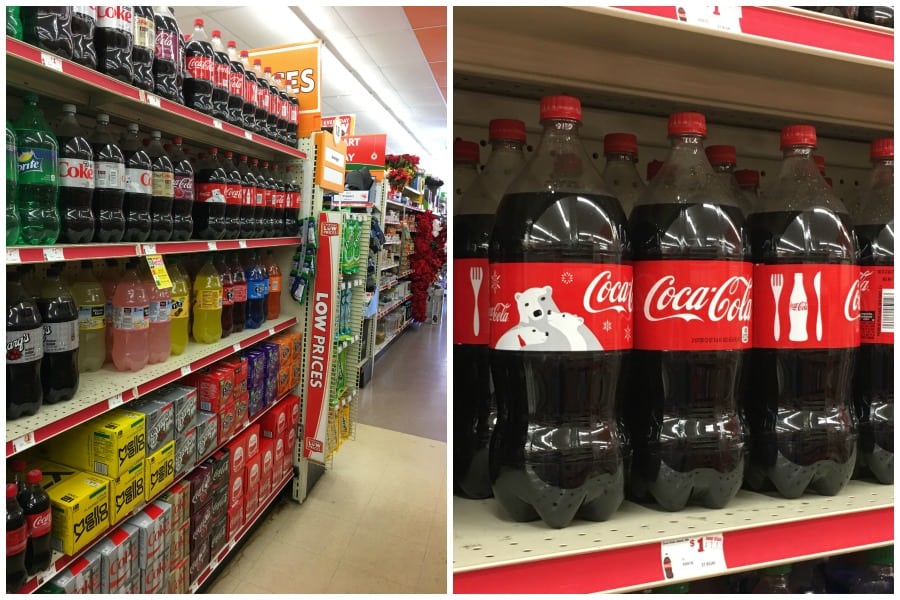 Family Dollar is my go-to destination when I have just a few items on my shopping list. It's the closest store to where we live, making it super convenient, and I know that I can get quality products at a great price when I shop there.
Coca-Cola Chocolate Chip Cookie Recipe
Ingredients
3/4 cup white sugar
3/4 cup brown sugar
1 cup shortening
3 tablespoon Coca-Cola
3/8 teaspoon vanilla extract
3 eggs
1 1/2 teaspoon baking soda
1 1/2 teaspoon salt
1 1/2 cup semi-sweet chocolate chips
1 1/2 cup rolled oats
3 cups all-purpose flour
Instructions
1. Preheat oven to 350 degrees Fahrenheit and line baking sheet with parchment paper.
2. Cream together both sugars and shortening.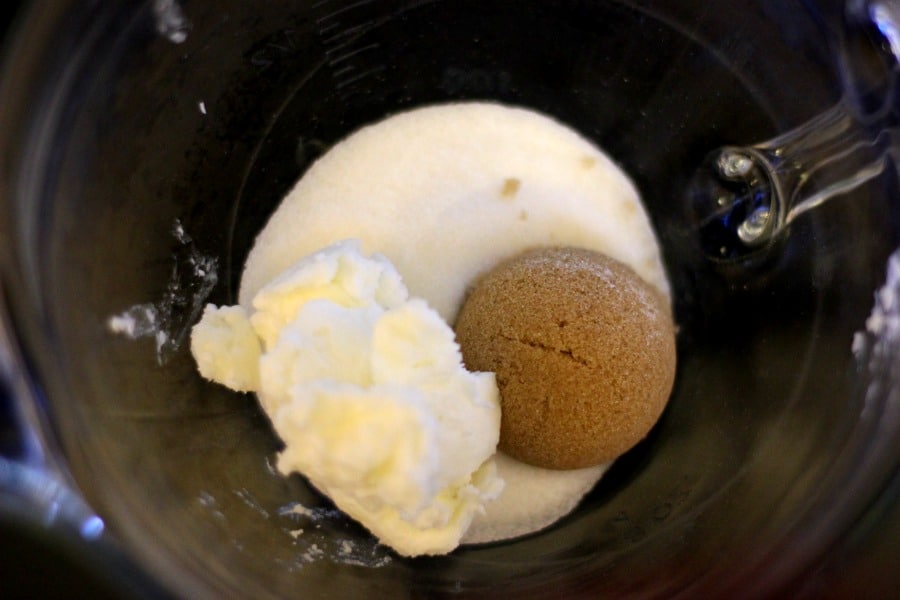 3. Add Coca-Cola, vanilla extract, and eggs.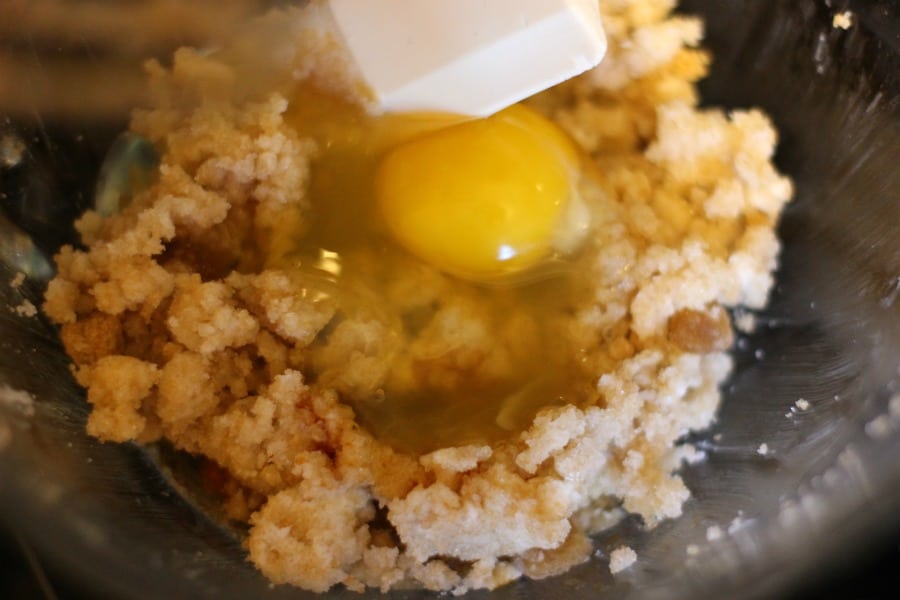 4. Mix in baking soda and salt.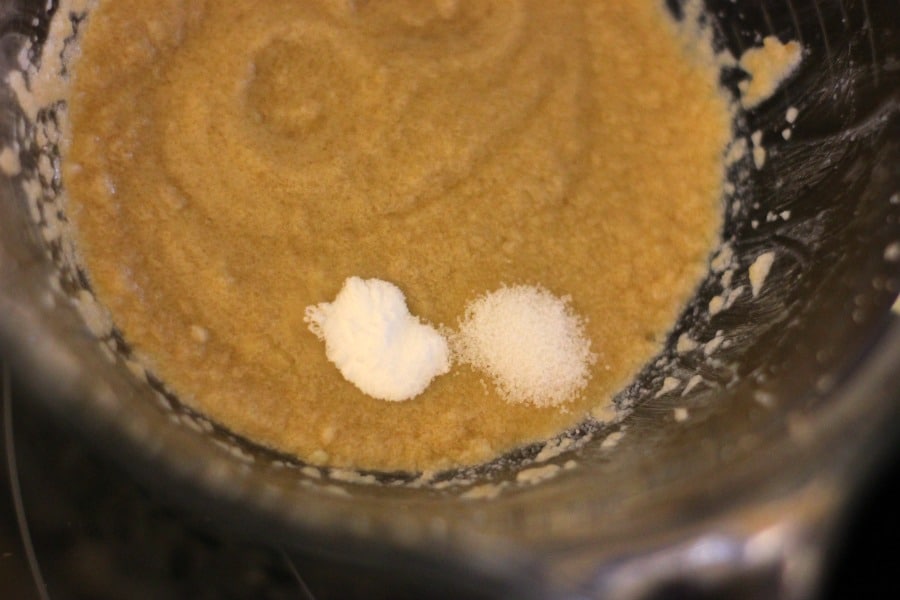 5. Stir in oats and chocolate chips.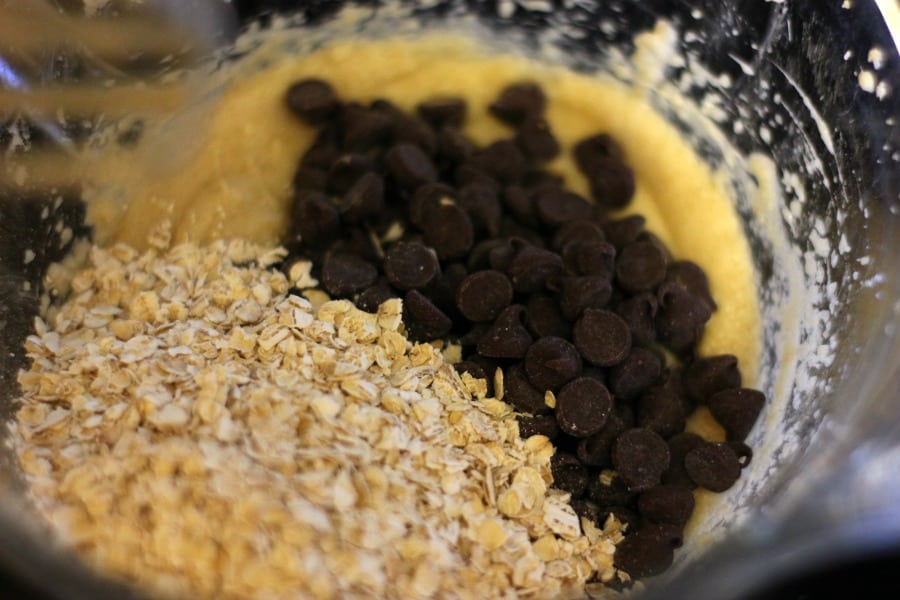 6. Add flour and mix well.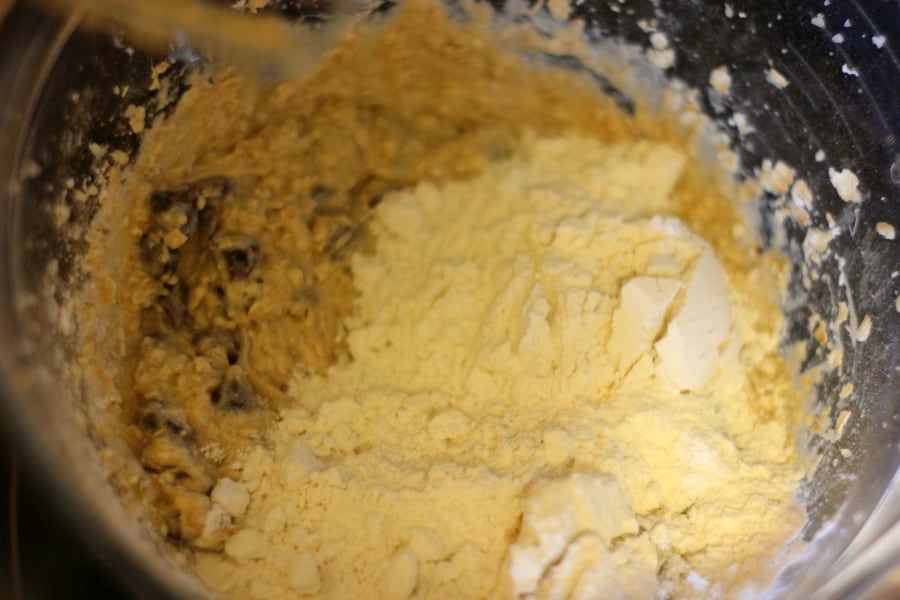 7. Drop onto lined baking sheets by tablespoon.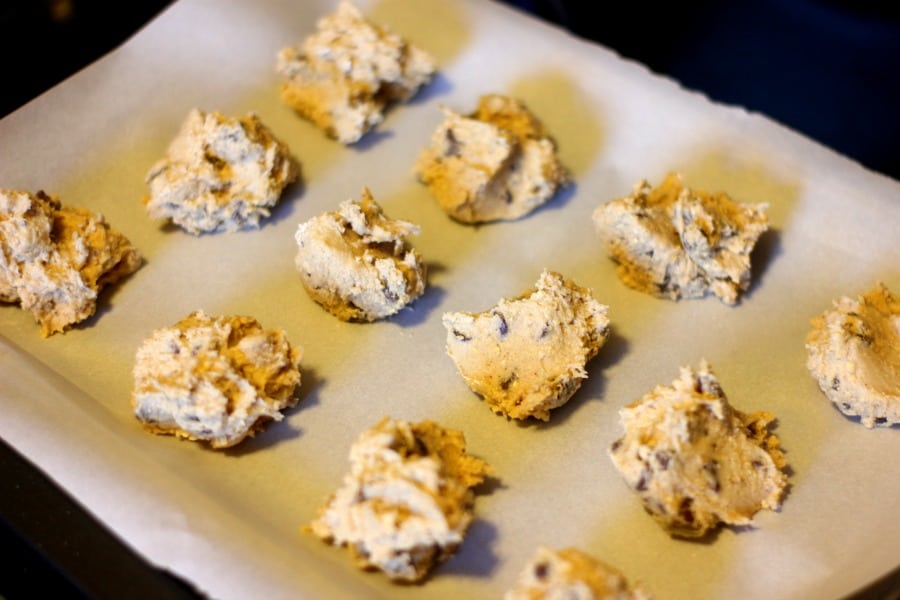 8. Bake at 350 degrees for 12-15 minutes (until lightly brown on top).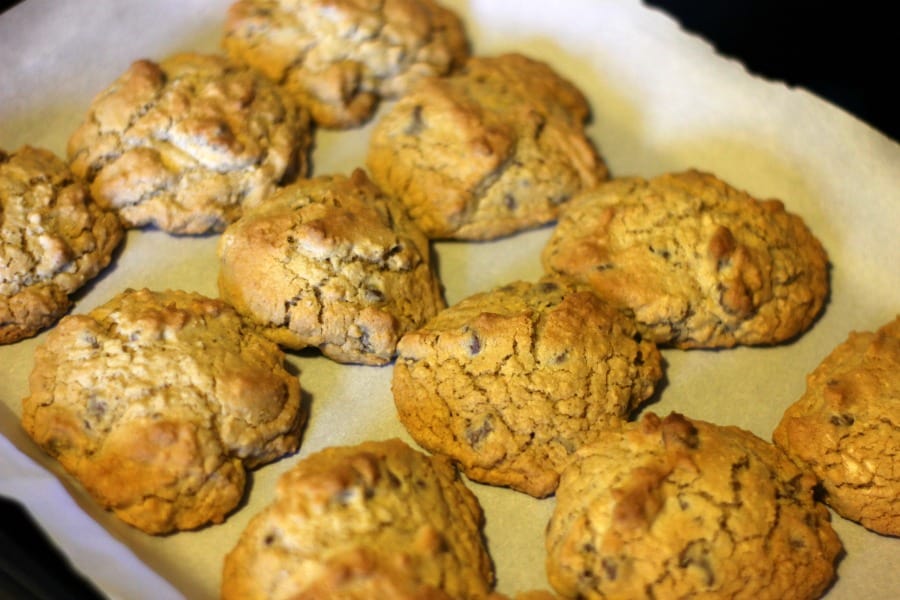 Yield: 3 dozen cookies
Share More Joy with Family and Friends
I'm so excited about this new Coca-Cola Chocolate Chip Cookie Recipe – it's so yummy and I can't wait for my kids to be able to join me in the kitchen and make them for our family and friends on our annual Christmas Cookie Baking Day next month!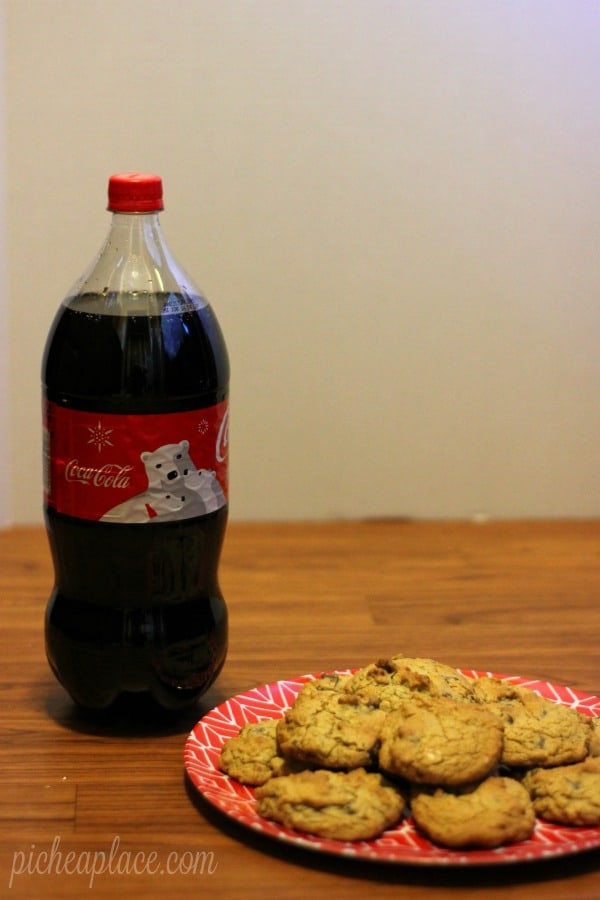 With its refreshing taste, unique and nostalgic packaging and uplifting spirit, Coca-Cola turns ordinary moments into special moments that you can truly cherish, and I look forward to cherishing each and every moment this holiday season with my family!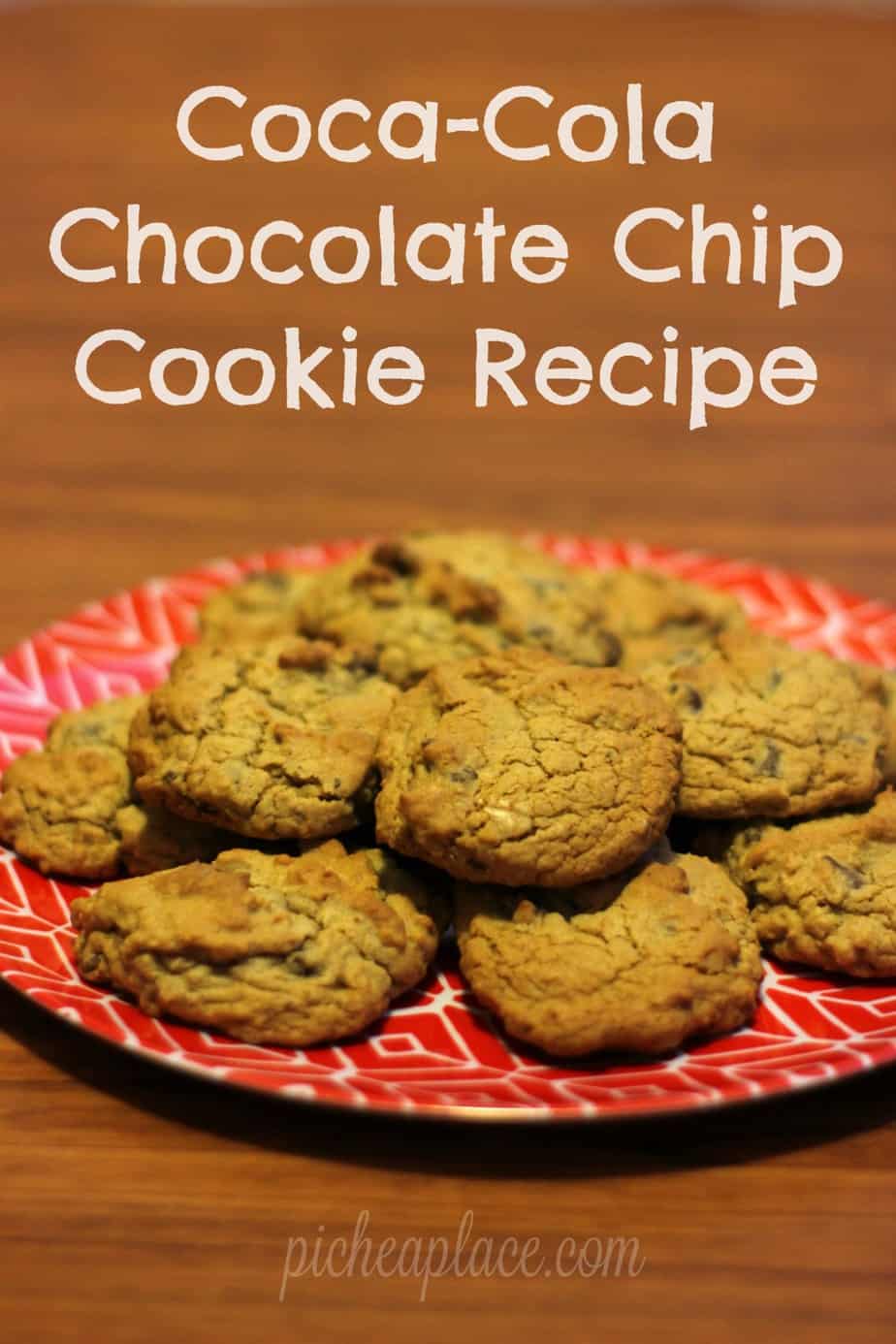 Be sure to stop by your local Family Dollar to pick up some Coca-Cola in the Limited Edition Holiday Packaging and add this recipe to your holiday baking list!