This shop has been compensated by Collective Bias, Inc. and its advertiser. All opinions are mine alone. #HomeBowlParty #CollectiveBias
When it comes to celebrating and watching the big game, we often gather with friends and family for a potluck. My preferred potluck recipes include ones that are easy to make, easy to take-along, easy to serve, and so yummy that everyone wants the recipe. These Slow Cooker Coca-Cola & BBQ Shredded Pork Sandwiches are the perfect dish to take along to the big game potluck – hearty, delicious, and so easy to make, take, and serve!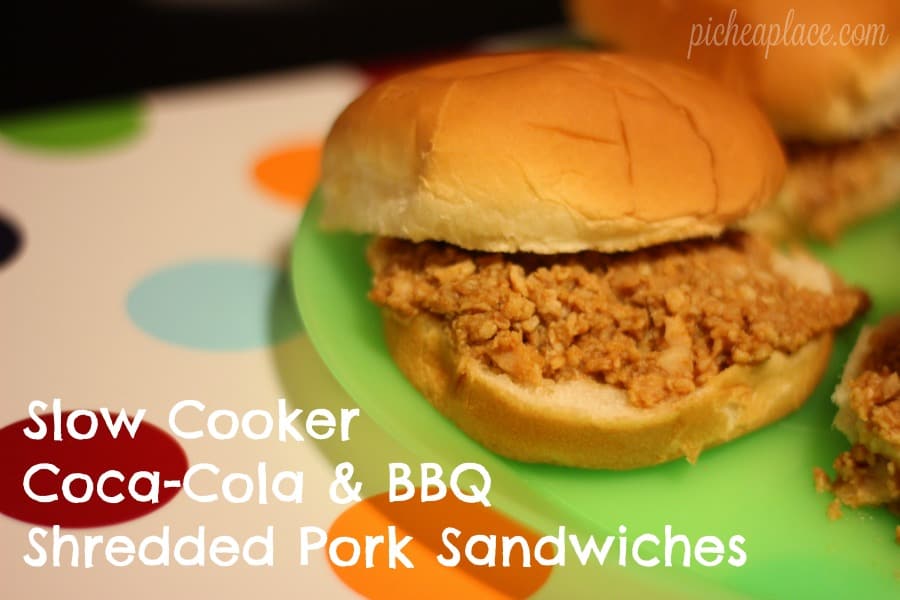 I was shopping at Target last week, trying to decide what I wanted to take to the big game potluck this year. I was near the chili aisle when I spotted the Home party advantage end-cap.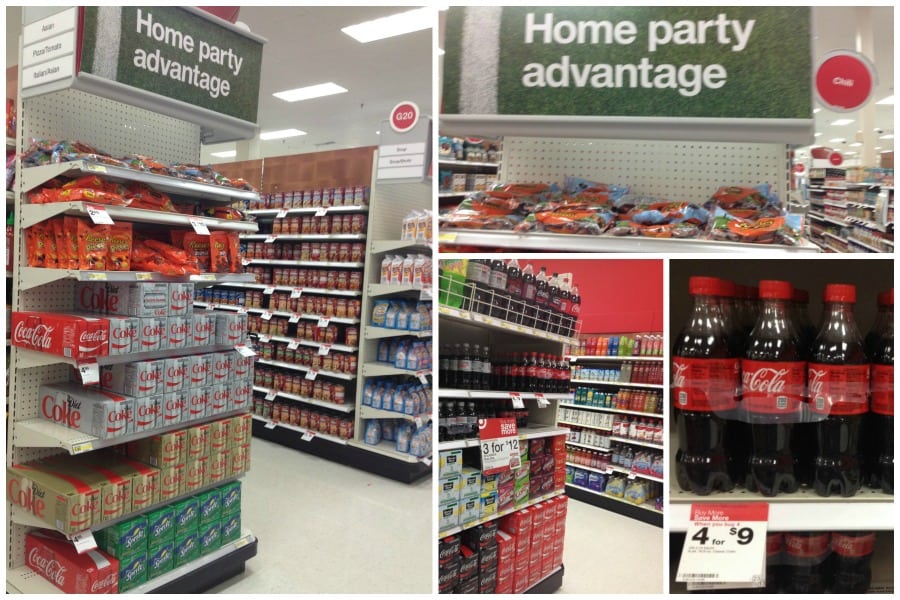 Normally, a display of candy and pop wouldn't strike me as being the perfect inspiration for a potluck recipe (unless I was looking to take something sweet, perhaps), but I had recently seen a recipe that cooked a pork roast in Coca-Cola and BBQ sauce, and I thought it sounded interesting enough that I was willing to try it out.
I grabbed a 6pk of the 500mL bottles of Coca-Cola (use the Cartwheel app to save 15% – offer expires 02/13/16) and a bag of the limited edition REESE'S Footballs (because I can't pass up a chance to snack on peanut butter and chocolate while cooking in the kitchen!), and I headed home to experiment with my slow cooker.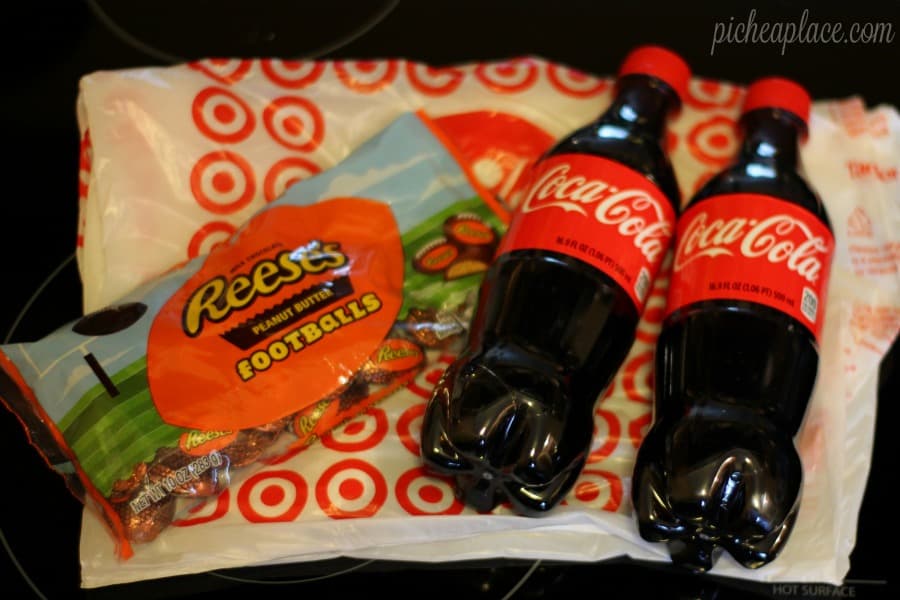 Slow Cooker Coca-Cola & BBQ Shredded Pork Sandwiches
Ingredients
4-5 lbs of pork roast (I had two smaller roasts)
a dash of salt
a dash of pepper
2 tsp minced garlic
2 tsp dried minced onion
20 oz BBQ sauce
500mL Coca-Cola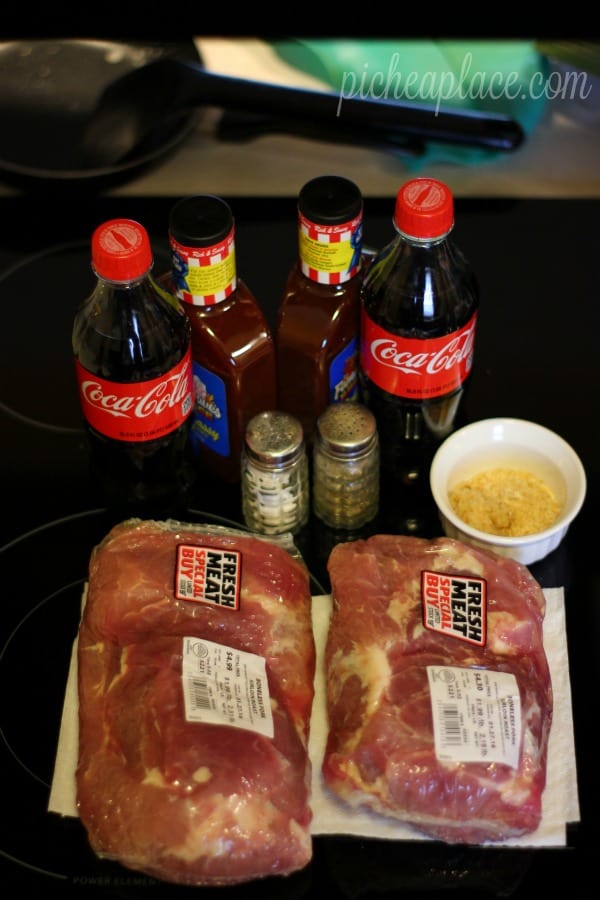 Instructions
1. Place the pork roast in a large slow cooker and sprinkle with salt and pepper.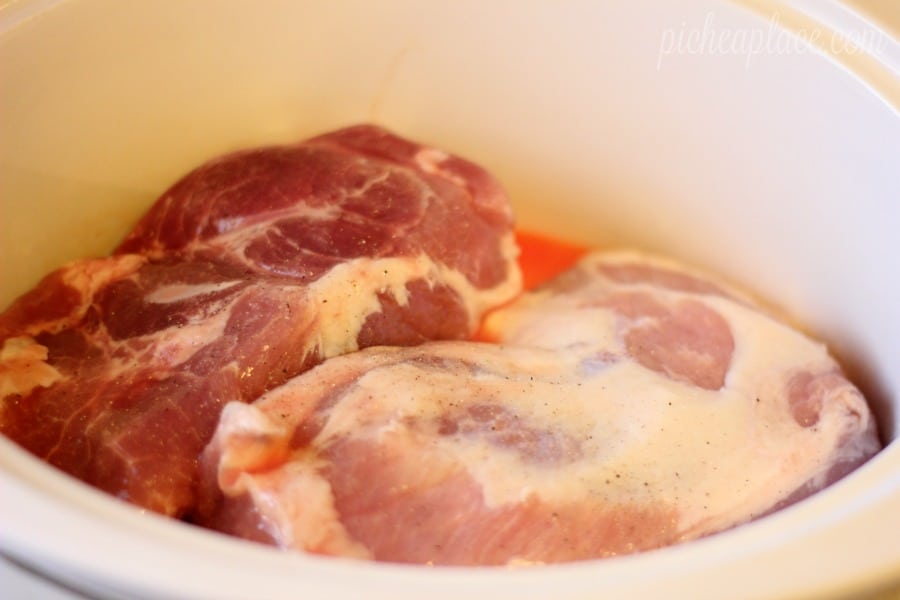 2. Combine the garlic and onion, and spread the mixture onto the top of the roast.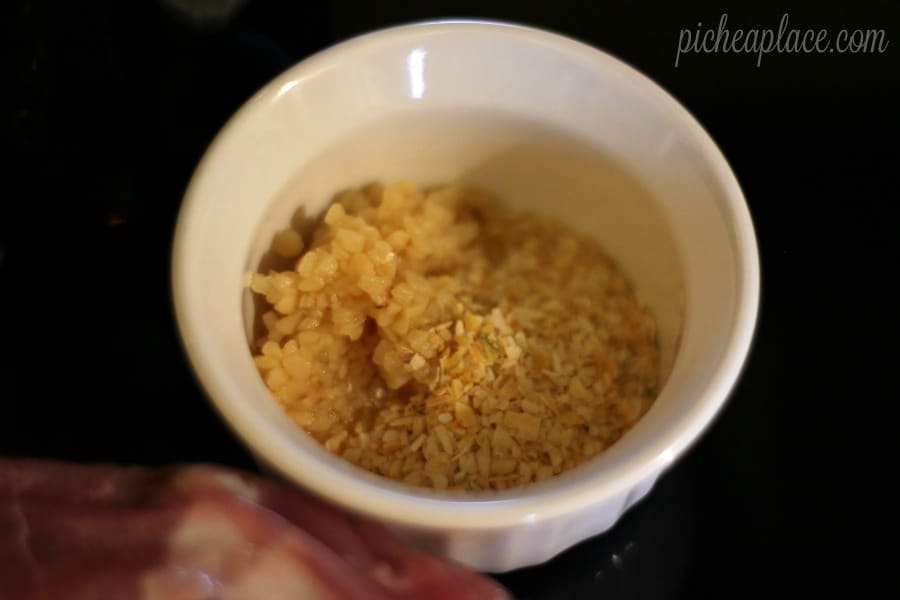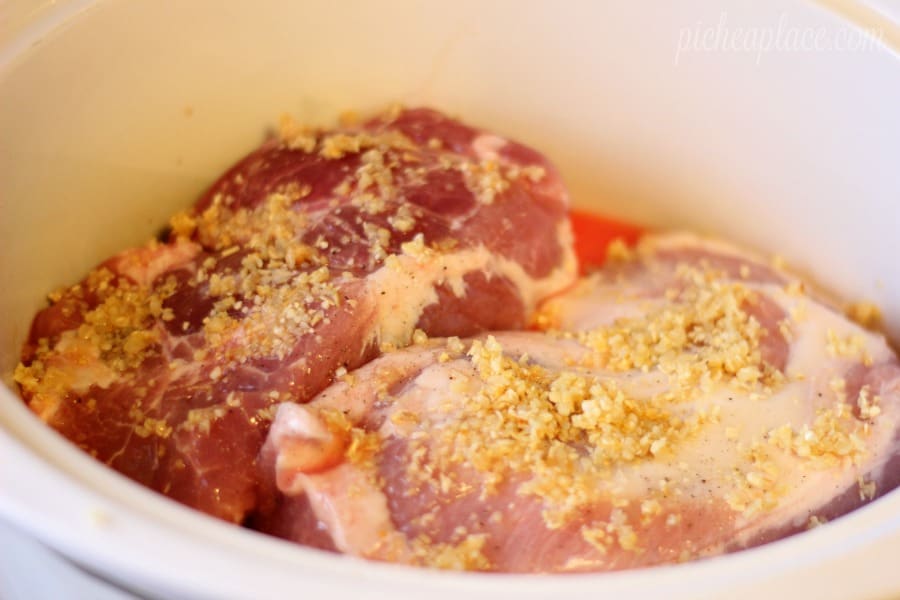 3. Whisk together the BBQ sauce and Coca-Cola.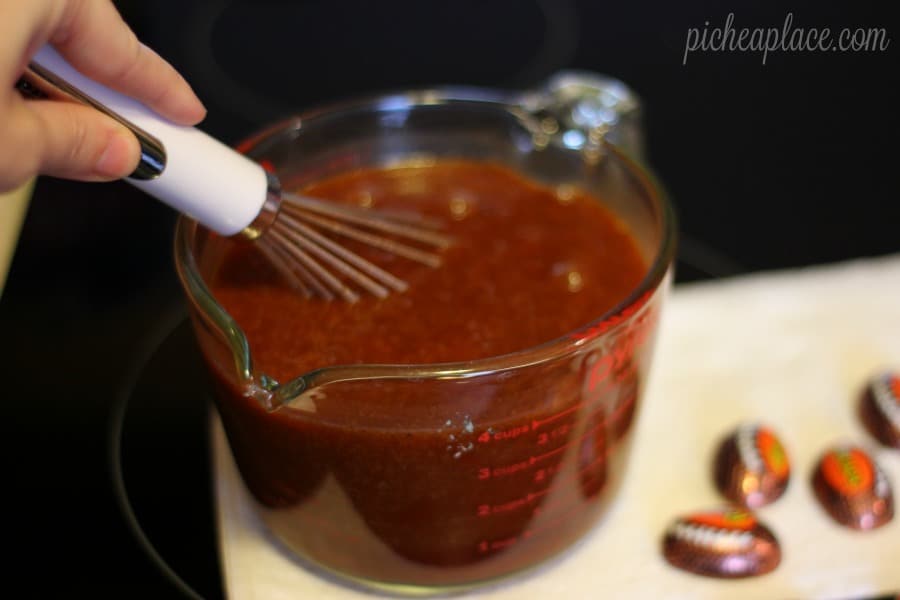 4. Pour the BBQ & Coca-Cola mixture over the roast.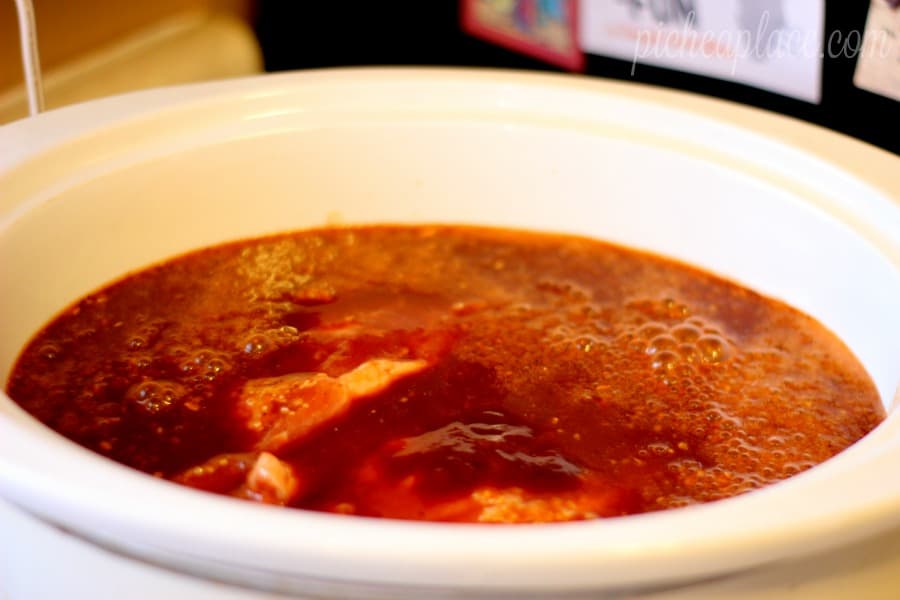 5. Cook on HIGH for 4-5 hours or LOW 8-10 hours.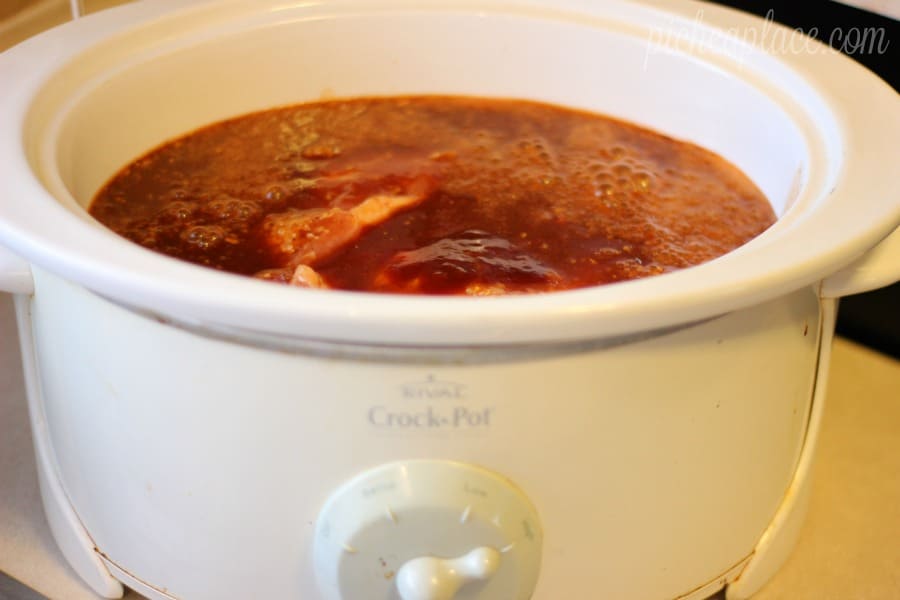 6. When the roast is fully cooked, shred the meat. I used my Ninja food processor to make the shredding process quick and easy – you could also use a couple of forks to pull the meat apart.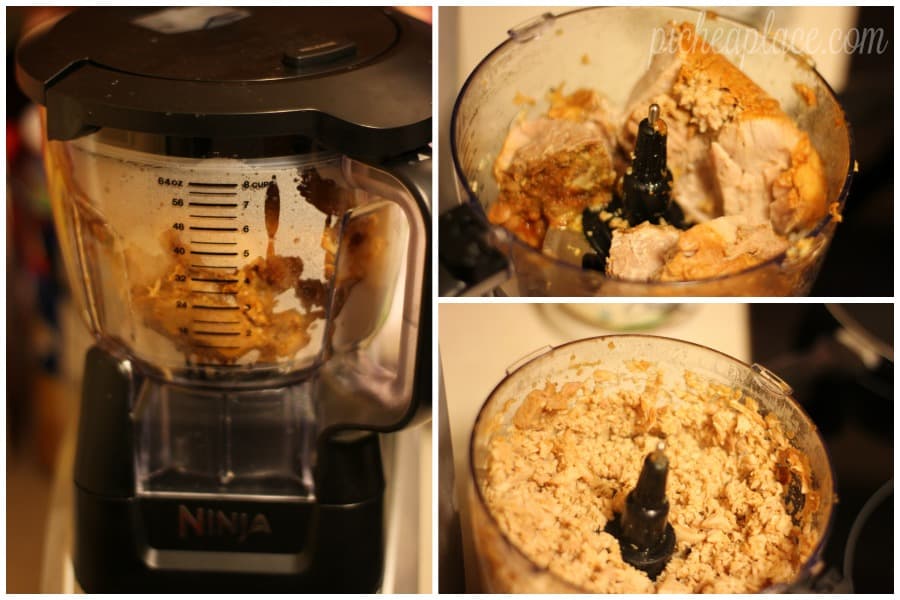 7. Mix the meat back into the sauce in the slow cooker.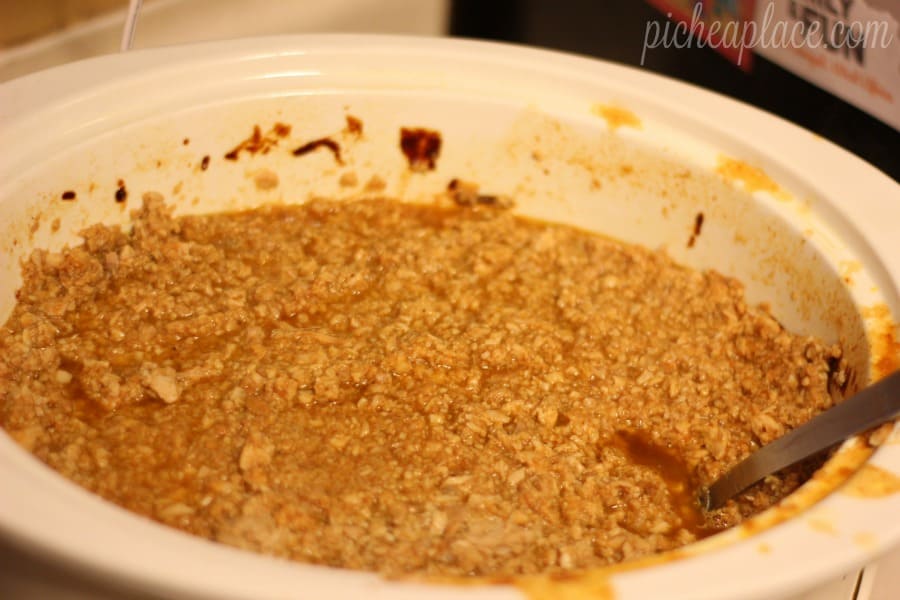 [If you're headed to a potluck, this is the point where you'd stop. You could transport the shredded meat in the slow cooker, and take along a large spoon for serving it on hamburger buns when you arrive.]
8. Serve the shredded pork on hamburger buns and enjoy!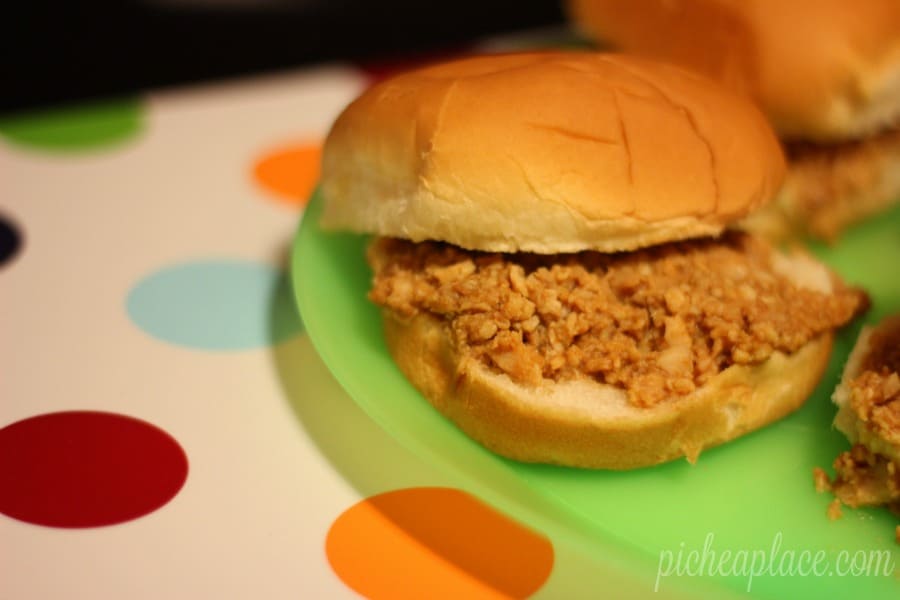 This recipe makes a LOT of Slow Cooker Coca-Cola & BBQ Shredded Pork Sandwiches (our family of 5 easily gets 3-4 meals worth from it), making it a perfect potluck recipe. If you're making it for a smaller group, the meat freezes well after being cooked and cooled – just store in microwave-safe/freezer-safe containers and reheat when you're ready to eat it again.
The shredded pork would also be amazing served over potatoes – mashed or baked!
Are you celebrating the big game with friends and family?
What favorite potluck recipe do you like to bring along? Any out-of-the-ordinary ingredients in it?