October might be a little bit early to start thinking about Christmas, but when Merry Larry and the True Light of Christmas released on October 29th, we were anxious to get a copy of the newest VeggieTales DVD…
"Mom! There's a package for you on the porch… and it's from VeggieTales!!"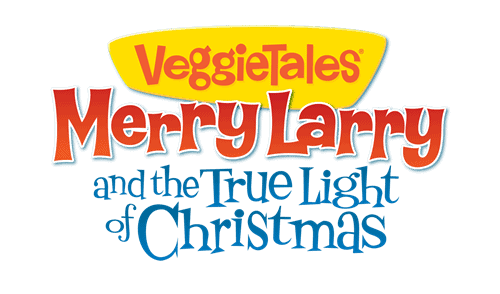 [Disclosure: I received a free copy of Merry Larry and the True Light of Christmas in exchange for my honest review.]
Merry Larry and the True Light of Christmas
We've thoroughly enjoyed each of the Christmas VeggieTales movies in the past, and the kids knew that they'd like the newest one.
What the kids DIDN'T know was that Merry Larry and the True Light of Christmas included a "special guest" they'd recognize from one of their favorite family-time TV shows – Duck Dynasty!
Meet Silas the Okra
Within seconds of popping the DVD into the player and hitting play, the kids both yelled, "MOM! It's UNCLE SI!!" (In fact, they are watching – for at least the tenth time – as I type this, and they both just got excited once again to see Si!)
What a fun surprise for them to see Uncle Si (from Duck Dynasty on A&E) in VeggieTales form!
Merry Larry and The True Light of Christmas
From VeggieTales:
Larry The Cucumber is a Christmas elf at the Spring Valley Mall who just wants to spread joy at the holidays. When he meets a little girl with a big heart whose only Christmas wish is to help a friend in need, "Merry Larry" sets off on adventure that will light up the holidays like never before and show the town of Spring Valley what Christmas is all about – "Christmas shines most bright and true when you give the love God gave to you!" Featuring Si Robertson as Silas the Okra!
Get in the Christmas spirit this year with Si Robertson and the VeggieTales gang – pick up your copy of Merry Larry and the True Light of Christmas TODAY!
Free VeggieTales Coloring Pages
Thanks to VeggieTales, I have three Merry Larry coloring pages to share with you!