A few weeks ago, the littles and I picked up the big kids from school – they'd stayed after for Good News Club – and before we all had our seat belts on, one of the big kids snapped at one of the littles. I quickly quashed the the interaction and we made it home with no more issues.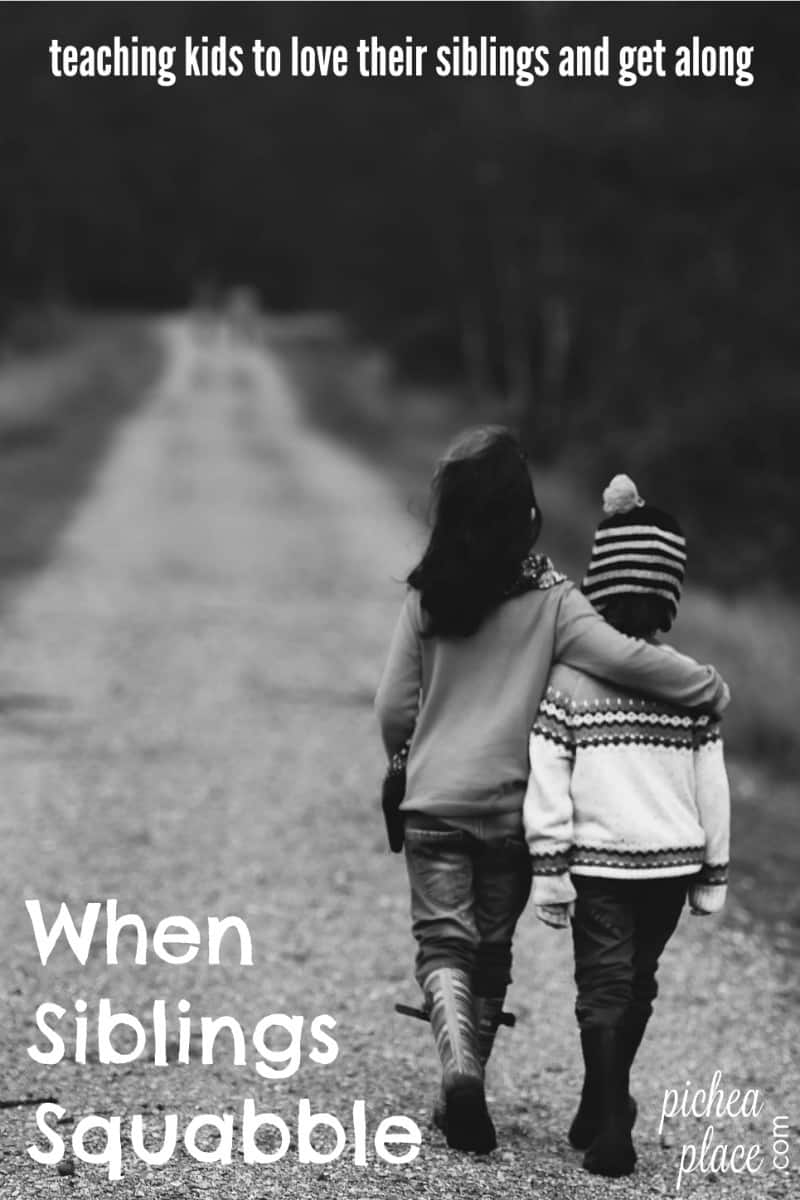 A few hours later, we were cleaning up dinner and the same child snapped at the same sibling again.
Neither time did the sibling on the receiving end do anything that should have instigated such a response from the older sibling.
Seeing that something was definitely 'off' with the older sibling, I addressed the issue:
'I think you need to go to bed early tonight – you're snapping at your brother and he hasn't done anything to earn it.'

'I'm not tired. I'm just frustrated. I had a bad day.'

'So your bad day gives you the right to make his day bad?'

'I guess not.'
We talked about the source of the 'bad day,' how it's not OK to turn our bad days into somebody else's bad day, and how sometimes it's easy to take out our frustrations on those closest to us (but that it's not OK to do so).
Apologies were issued, forgiveness was granted, and the siblings went back to being best friends. Bedtime happened on schedule (well, as far as bedtime goes – though our new bedtime routine seems to be helping quite a bit), and I thanked God for the wisdom to walk through the issue with grace.
But I want more than just a one-time fix to the age-old sibling squabble problem. I want to reach the heart of my kids with God's Word and instill in them a love for one another. That's why I'm excited to go through My Brother's Keeper with them!
My Brother's Keeper
There is no better way to encourage strong sibling relationships than to lay the right biblical foundation. What does the Bible say about siblings? Why did God give us siblings? Explore the answer to these great questions and more in this 4-week Bible study for kids.
Encourage intentional development of sibling relationships
We will explore how God expects us to treat our siblings and how to handle conflict, but most importantly, we will learn how to develop strong relationships with our siblings through praying for them, listing out their strengths, and discovering ways to help each other.
Includes FREE parent support
Of course no sibling relationship will be flawless. We can learn life changing conflict resolution and change the hearts of our kids, but it's ALWAYS a process. Learn 5 ways to stop sibling rivalry and How to Encourage a Strong Sibling Relationship to help your child continue to apply what he/she has learned.
Grab Your Copy of My Brother's Keeper TODAY!!