Father's Day comes at the perfect time of year – during the summer when there are so many great activities your children can enjoy with Dad. What are some summer activities for kids that your children like to do with Dad?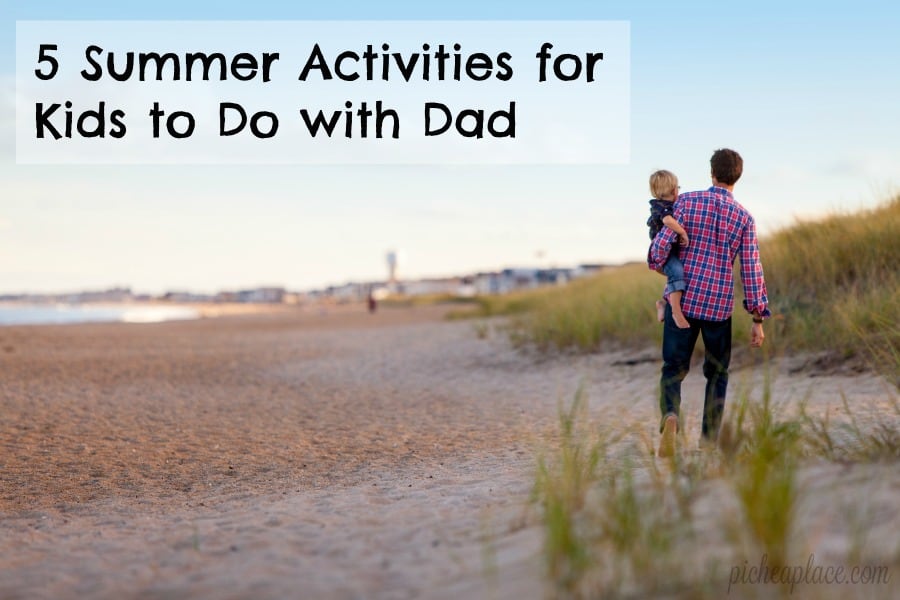 5 Summer Activities for Kids to Do with Dad
Camping
Camping is a great summer activity for children to enjoy with their fathers or other significant men in their lives. Does it mean you have to pack up a car, drive a long distance, and find a secluded campground spot to enjoy camping? Absolutely not! If a long drive and spending a whole week camping isn't possible, why not pitch a tent in the back yard or go camping in the living room? The important thing isn't where you camp or for how long – the important thing is that children and the important men in their lives share the time together.
Fishing
What man doesn't enjoy throwing a line in the water and seeing what he can catch? If Dad wants to spend a quality summer day with the kids, make plans for them to be able to go fishing. You don't have to spend a lot of money on expensive fishing tackle. If money is an issue, you may be able to fish with a cane pole without a license and children do not require a fishing license. Of course, you will want to confirm your own county or state fishing license requirements.
Swimming
Perhaps fishing isn't possible because the children are queasy touching fish or worms. You can still enjoy a fun time near the water by heading to the local pool or lake where swimming is allowed. Be prepared with sunscreen (you can make your own sunscreen) to keep everyone from becoming sun burned.
Hiking
Hiking through the woods is a wonderful activity for dads and children to plan for during Father's Day weekend or any time during the summer. Find a local forest preserve with hiking trails. Pull together a backpack with snacks, water, sunscreen, a mini first aid kit, and light jackets. Let someone know what the plans are and when you intend to return home. It would also be a good idea to charge your cell phone before you leave and to check in periodically.
Cooking Out
You know Dad is the king of the grill! Celebrate by planning a cook out, and if he will allow it, let him take the day off. Even if Dad does decide to man the grill, make sure everything else is already prepared so you can enjoy a great meal once the food comes off the grill.
Summer time, or anytime really, is the perfect time for children to spend quality time with their dads or other important men in their lives. You can choose one or more of these summer activities for kids to do during Father's Day weekend or find other activities that your family enjoys most.