I have had a CRAZY busy week this week, and Tuesday was by far the craziest day. I knew when I woke up on Tuesday morning that I wasn't going to have time to stop working to make dinner, so I planned ahead and pulled out my new crockpot to make Chicken Crockpot Nachos – it's one of my favorite crockpot chicken recipes!
In less than five minutes on Tuesday morning, I had dinner prepped and ready to serve for Tuesday night.
Chicken Crockpot Nachos
This is seriously one of the easiest "dump" recipes for your crockpot, and it can be completely tailored to your family's taste preferences.
Crockpot Ingredients:

2 large boneless, skinless chicken breasts (mine were frozen)
1 bag of frozen corn (or two cans if you prefer)
2 cans of black beans (drained)
2 cans of crushed tomatoes (one drained, one with juice)
Spices to suit your palette (suggested spices: taco seasoning, chili powder, salt, pepper, etc.)
Cook on LOW for 5-6 hours or HIGH for 3-4 hours. Shred chicken with a fork before serving.
Serve with tortilla chips and sprinkle with shredded cheese.
Note: I didn't season my chicken crockpot nachos, and I wish I had. Also, I didn't use two cans of beans or tomatoes, but I definitely will next time I make it. If you're serving more than four people (this easily feeds that many), just increase your ingredients proportionately.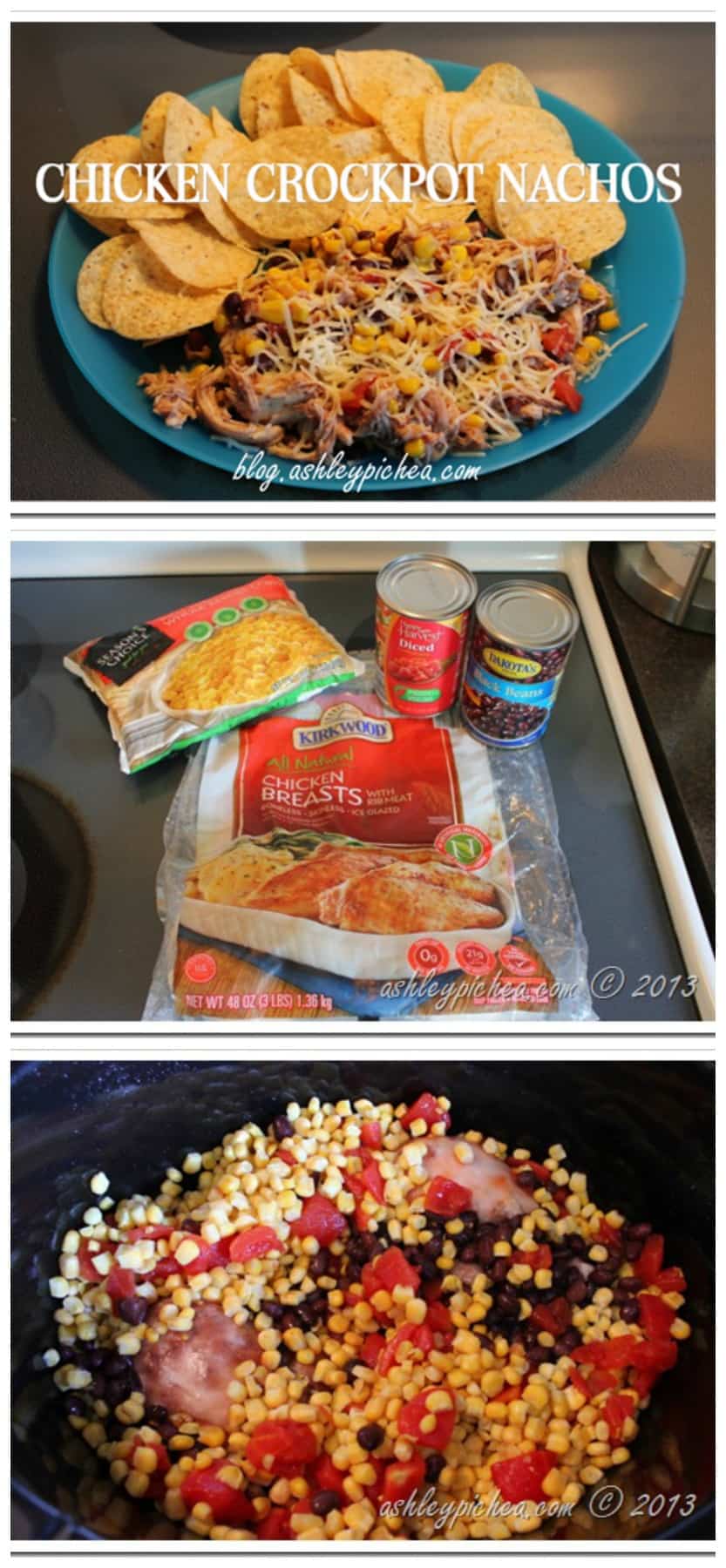 —