Too often in the midst of the child-rearing years, we get so caught up with parenting that we forget to be intentional about spending quality, one-on-one time with our spouses. Whether the excuse is "we can't afford a babysitter" or "we never have time," we need to find ways to overcome the excuses and be sure to prioritize our most important relationship – the one that is meant to last beyond the parenting years.
Being in the midst of the parenting years myself (a mother of FOUR ages 0-10), I know all too well the struggle to prioritize spending time with my husband, so I'm always on the lookout for perfect date ideas for busy parents that are simple yet creative.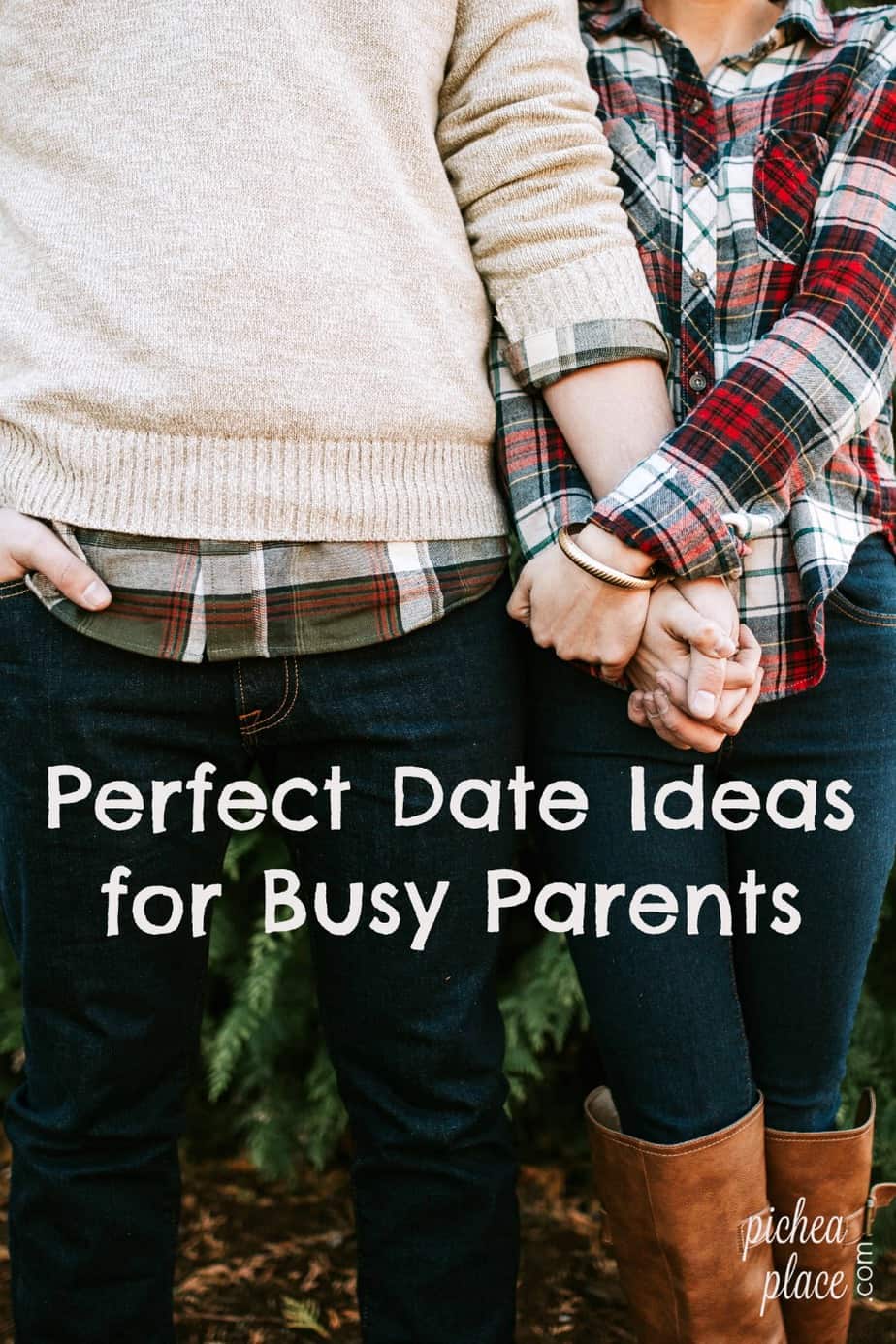 Perfect Date Ideas for Busy Parents
These perfect dates ideas for busy parents don't cost a lot (and are often free) and are easy to recreate. Schedule a date night this month and pick your favorite date idea to try together!
19 Free or Inexpensive Spring Date Ideas
How to Have a Backyard Movie Date Night
Dating My Husband for Under $10
Looking for a date idea, Valentine?
52 Weeks of Dating Your Spouse: Fun Activity Date Ideas for Busy Parents
A Year of Perfect Date Ideas Done for You
Our friends at The Dating Divas have put together an entire year of completely planned-for-you date nights, including gorgeous printables, all together in one fabulous binder! When date night rolls around, just pull out your binder, and you are set for a unique and fun date night.
Perfect Date Ideas on Pinterest
We're frequently coming across perfect date ideas on Pinterest, and when we find them, we add them to our Perfect Date Ideas for Busy Parents pinboard. Check it out and be sure to "follow" it and repin the perfect date ideas you love!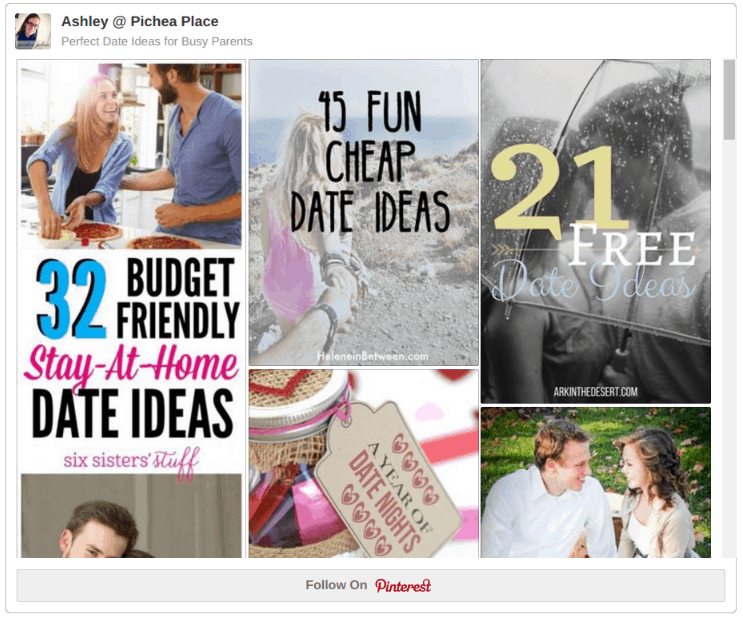 More Perfect Date Ideas for Busy Parents from Our Friends
50 Fun Date Night Ideas for Home
Unique at Home Date Night Ideas
Beyond Movie Night – 10 at Home Date Night Ideas
14 Fun and Creative Fall Date Ideas
Fall Date Ideas – Free or Cheap
99 Free or Cheap Fall Date Night Ideas
The Ten Best Cheap Date Ideas Ever
Dating on a Dime: 20 Frugal Date Night Ideas