As the weather grows warmer here in Michigan, my kids have started spotting ALL.THE.BUGS., and their interest in learning more about the bugs they find has been sparked again. One of our favorite way to learn more about any topic is to gather lots of great books about it and spend hours pouring through the books and writing down fun facts we learn.
This month we're doing lots of reading and research about bugs, and we thought we'd share some of the books about bugs for kids that we've enjoyed or have on our library list.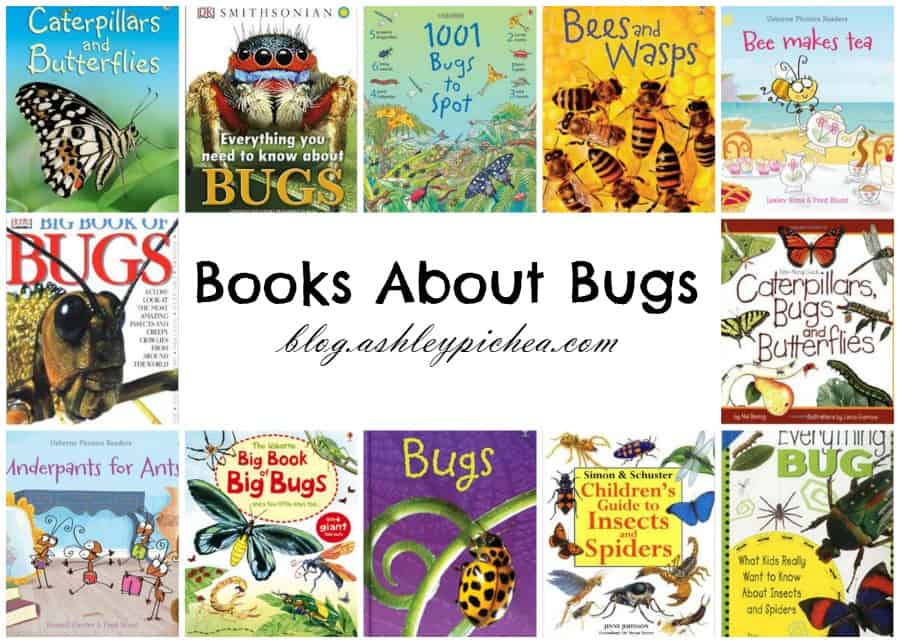 Related: Best Books for Kids
Non-Fiction Books About Bugs
Everything Bug: What Kids Really Want to Know about Bugs
Simon & Schuster Children's Guide to Insects and Spiders
Caterpillars, Bugs and Butterflies: Take-Along Guide
Everything You Need to Know About Bugs
Fiction Books About Bugs
We've even enjoyed learning how to draw some of our favorite bugs with our Step-by-Step Drawing Book!
David is obsessed with the ladybugs that have found their way into our home – he collects them and has created a "house" for them out of his Little Passports' suitcase. Chris does whatever David does, so he has taken up a fascination with the ladybugs, too. Jenny has been studying bees in the science section of her Paths of Exploration, and she has enjoyed digging deeper with several books we've gotten our hands on in the past few weeks.
Are your kids "bug enthusiasts" like mine? How do you help them to dig deeper on the topics that interest them?
---
Check out the other Story Corner Blog Hop posts: