If your family is like most, then you may feel as if you practically live in your car. From driving children to practices, classes, and appointments to long road trips and commutes, busy families can spend a lot of time in the car. Eating meals and snacks in the car, however, can be messy and sometimes even dangerous. Additionally, many on the go snacks are just plain unhealthy. The following car-friendly snack ideas will help keep your car clean and your children happy and healthy.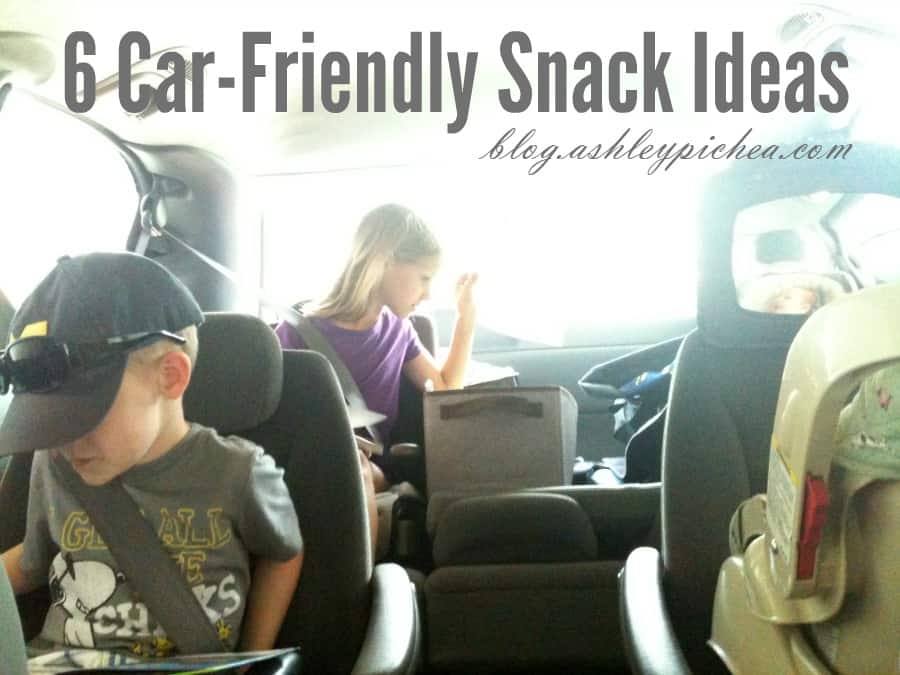 1. Sliced Fruit and Vegetables
Most children enjoy fruits and certain vegetables. Discover what your child enjoys and create a few snack packs to take with you when you're in the car.
If you know you're going to have several car snacking opportunities throughout the week, take ten minutes on Sunday night to prepare snacks for the entire week. Cut the fruit and veggies up into snack-sized pieces and sprinkle the fruit with a little lemon juice to avoid browning.
2. Cheese Sticks
If you're going to be in the car for a longer time, consider adding protein to the snack. Cheese sticks or cubes are a good bet and will help your child stay full for a longer period of time.
3. Dried Fruit and Nuts (Homemade Trail Mix)
If your children don't have a nut allergy, then a homemade blend of dried fruit and nuts is a great option. When you make your own trail mix, you can be sure that it's packed with fiber, protein, and vitamins and minerals. Additionally, it is quite filling so you don't need to pack much of it.
Want some variety in your trail mix? Cashews, pecans, and walnuts are a nice change from peanuts. Dried cranberries, apricots, apples, and bananas are fun too.
4. Jerky
Head to your supermarket's health food section and you can often find a wide variety of jerky that is free from many of the chemicals traditionally found in prepackaged jerky.
Jerky is rich in protein and makes a nice snack for the car. But be sure to pack a water bottle because store-bought jerky is often high in sodium.
You can also buy a food dehydrator and make your own low sodium jerky at home.
5. Energy Bars
There are a few energy bars on the market that are healthy and taste great. Look on the ingredients list to make sure it's not packed with added sugars and fats.
Personally, I like KIND bars, V-8 Protein Bars, or the SimplyNature energy bars from Aldi.
You can also make your own energy bars or bites and customize the flavors for your personal tastes.
6. Mini Sandwiches
Finally, consider making a few small sandwiches ahead of time if you're going to be in the car during a mealtime. Not only will you save money versus buying fast food, but you'll be better able to control the nutritional value of what your family is eating.
These small snacks often work perfectly for both short and long car trips, and they provide a well-rounded meal.
What car-friendly snack ideas do your family enjoy?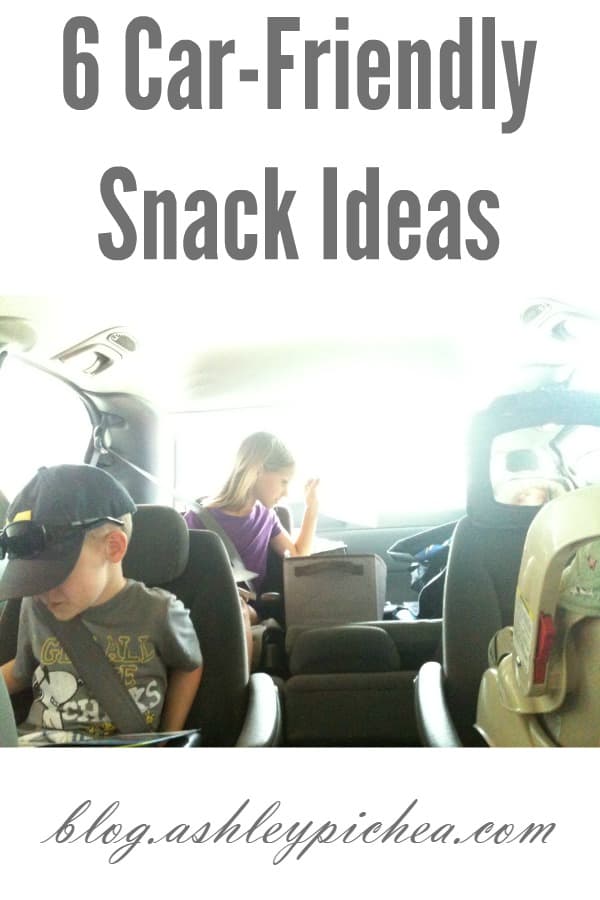 Other Car Organization Tips: