Throwing some chicken and a few simple ingredients in the slow cooker in the morning means having a delicious and filling dinner ready to go whenever our busy family can gather together around the table. Here are some of my favorite crockpot chicken recipes – perfect for a quick and easy family dinner.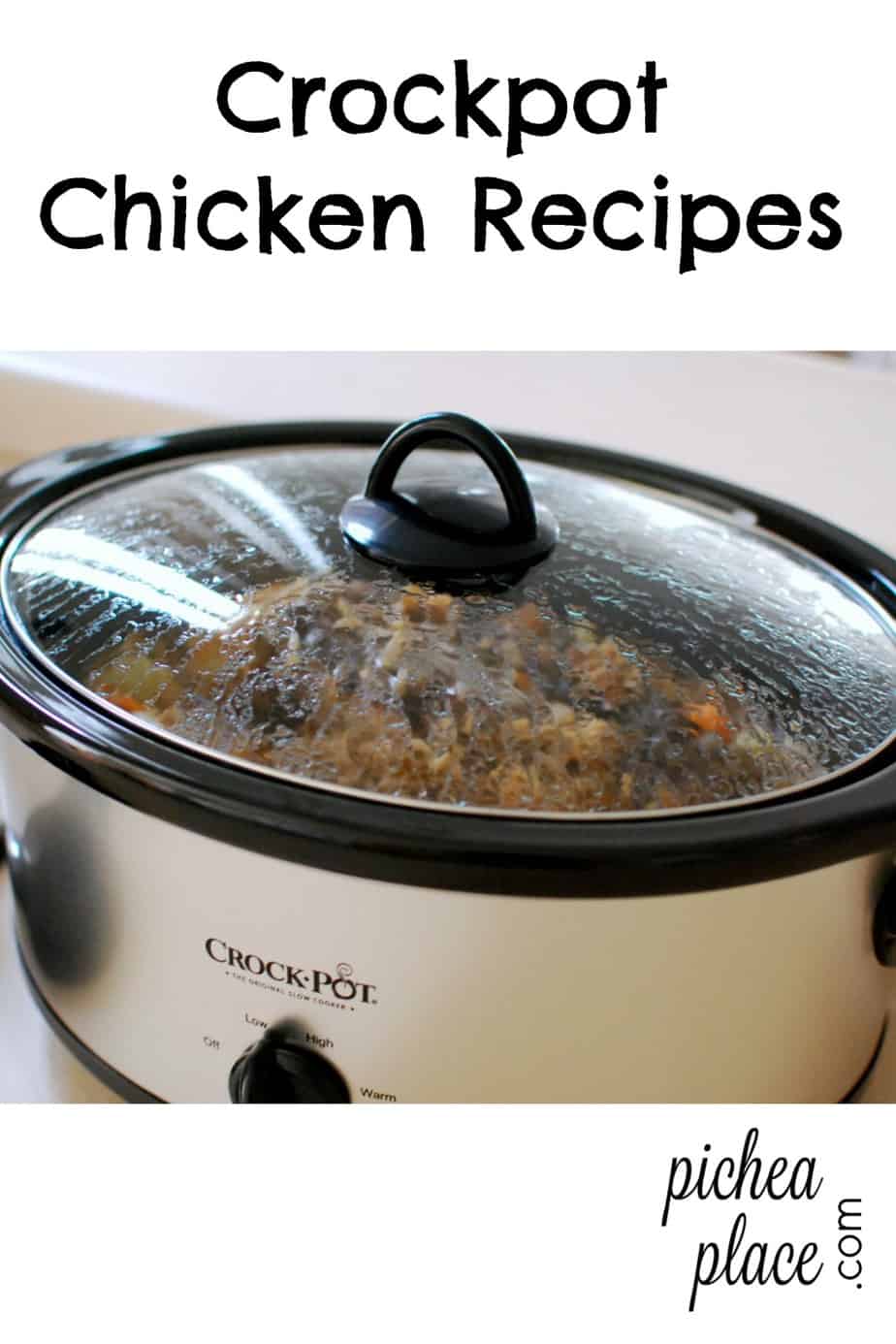 Even though I am a stay-at-home mom, getting dinner on the table each night can be stressful. The time between lunch and supper is often "go go go" as I spend my afternoons working from home while the little kids nap until then the big kids come home from school, and then we have homework and extracurricular activities to accomplish before gathering the whole family around the table for dinner.
Spending 5-10 minutes at breakfast or lunch putting dinner in the slow cooker is much preferred to trying to make an entire meal with four kids underfoot in a time crunch.
Our Favorite Crockpot Chicken Recipes
These crockpot chicken recipes are quick and easy, taking me less than 20 minutes to prepare and allowing me to make supper early in the day and have it ready to eat whenever my family is ready to eat.
Creamy & Cheesy Crockpot Chicken and Rice
Slow Cooker Sweet & Tangy BBQ Chicken Wings
Slow Cooker Chicken and Biscuits with Green Beans
Slow Cooker Salsa Chicken and Rice Burritos
Great Deal on Chicken
Looking for a great deal on farm-fresh chicken? Check out Zaycon Fresh – quality foods at an unbeatable value, direct from the farm to your family table!
Zaycon chicken comes as large, butterflied, boneless, skinless breasts. The chicken breasts are boxed and separated into four smaller bags of about ten pounds each. That's right – you get FORTY pounds of chicken in each box. Prices vary, depending on the event, but the chicken is a lot less than the boneless, skinless breasts at the local grocery store.
Repack the chicken breasts into meal-sized portions in freezer bags, and it's easy to pull out a single bag in the morning to use in your favorite slow cooker chicken recipe!
Yummy Crockpot Chicken Recipes from Our Friends
More Crockpot Chicken Recipes
Want even more crockpot chicken recipes? Check out our Crockpot Chicken Recipes board on Pinterest!