Busy parents need to make the most of the white space on the calendar and find ways to connect amidst the chaos. Sometimes it's all you can do to sneak away for an hour or two sans kids, so you need a go-to quick and easy date for busy parents. It's important to have a destination where you can escape and make the most of the moments.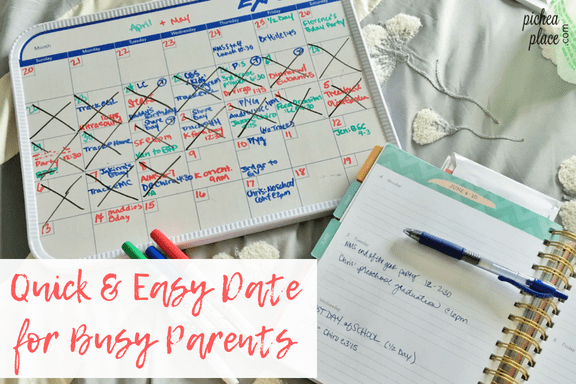 Quick and Easy Date for Busy Parents
Thanks to Culver's for sponsoring this post in honor of National Hamburger Month, reminding us to make the most of the moments and providing the opportunity to enjoy a quick and easy date for busy parents.
Recently, my husband and I snuck away for an hour or so on a Sunday afternoon to grab a yummy bite to eat and a sweet treat at Culver's. We find that a trip to Culver's to enjoy a ButterBurger and some Fresh Frozen Custard is a great way to press pause on parenting and reconnect as husband and wife.
And since May is National Hamburger Month, why wouldn't we want to celebrate at our favorite hamburger joint?!?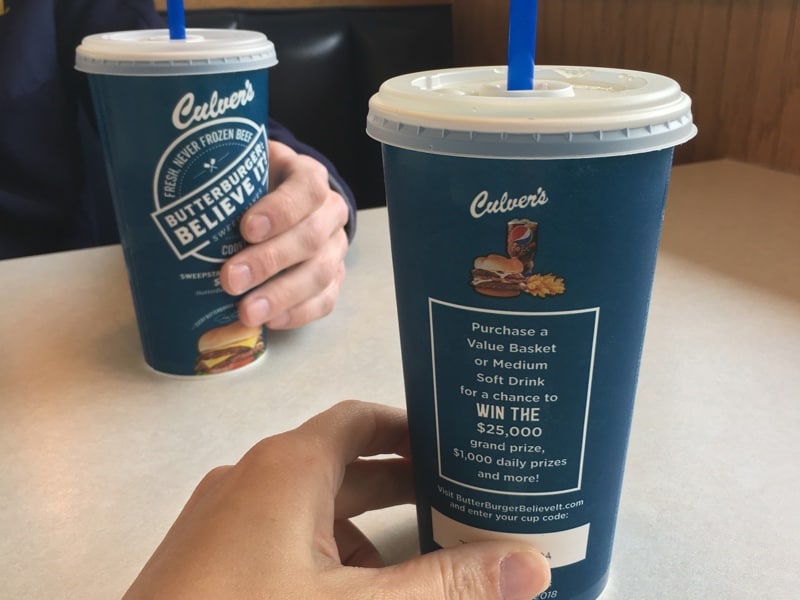 Culver's has been one of our favorite "quick & easy date for busy parents" locations for years. When our oldest two were little, we'd drop them off at AWANA (a Bible club for kids) and head next door to enjoy a peaceful meal at Culver's (it was literally across the road from our church in Indiana).
Now that the kids are older, we "hire" the oldest to babysit for an hour or two (she's often willing to get "paid" in special treats like a Culver's Concrete Mixer®) so we can sneak out of the house and drive across town to enjoy a couple of ButterBurger Value Baskets.
Why Culver's?
If you've never had a Culver's ButterBurger, you may be asking, what's so special about Culver's? Is it just conveniently located?
While it was a convenient quick and easy date location when we lived in Indiana, now it requires a fifteen minute drive across town.
The ButterBurgers make it worth the drive. Culver's ButterBurgers start with 100% fresh, never frozen Midwest beef that is grilled and seared to perfection, one patty at a time, only after you order – not prepared ahead of time. It's a freshness you can taste!
Plus, as a "picky eater," I love that my ButterBurger is customized just for me each and every time I order. I can add or subtract any of the following ingredients from my choice of number of beef patties (I like to get two) served on a lightly buttered and toasted bun:
Crisp lettuce
Ripe tomatoes
Crunchy pickles
Sweet red onion
Two strips of bacon
White button sautéed mushrooms
Cheddar, Swiss, or American cheese
Signature mayo
Ketchup
Mustard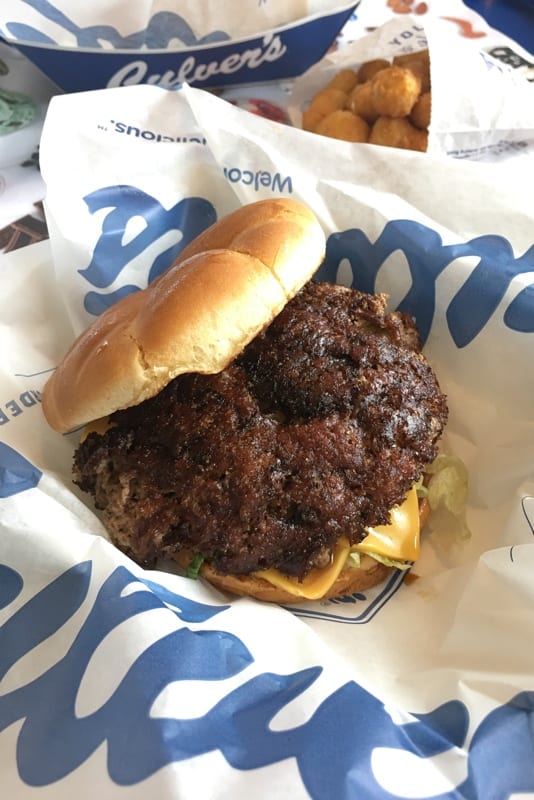 When our ButterBurger Value Baskets arrived at the table, all conversation stopped while we savored the flavor!
---
ButterBurger Believe It Sweepstakes
When we were at Culver's recently, we learned about the ButterBurger Believe It Sweepstakes (sweepstakes runs from May 7 – June 10, 2018). You can enter the sweepstakes when you purchase a Value Basket or medium soft drink – just look for the code on your cup!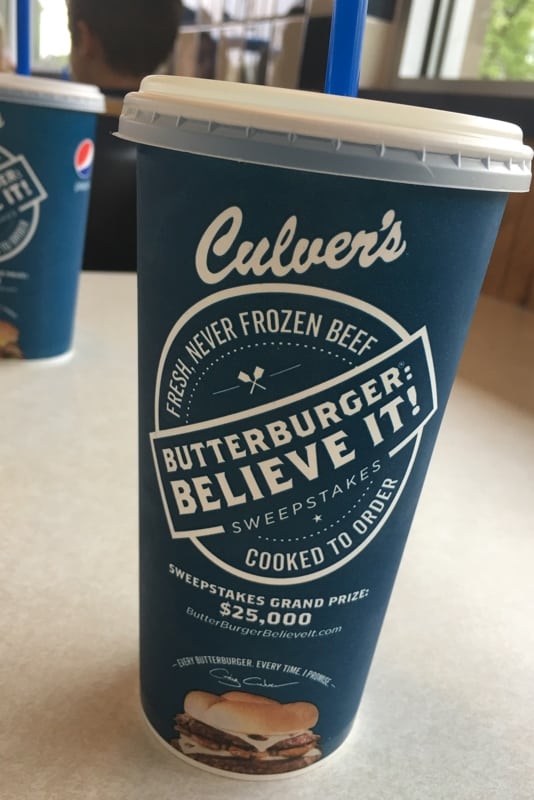 We were quick to visit ButterBurgerBelieveIt.com to enter the codes on our cups. While we weren't instant winners ($1000 daily prizes plus more), we were entered in the $25,000 grand prize drawing!
---
Once our ButterBurgers were devoured, we resumed conversation as we enjoyed our sides (he likes the crinkle-cut fries while I prefer to upgrade my Value Basket to include Wisconsin cheese curds) and drinks.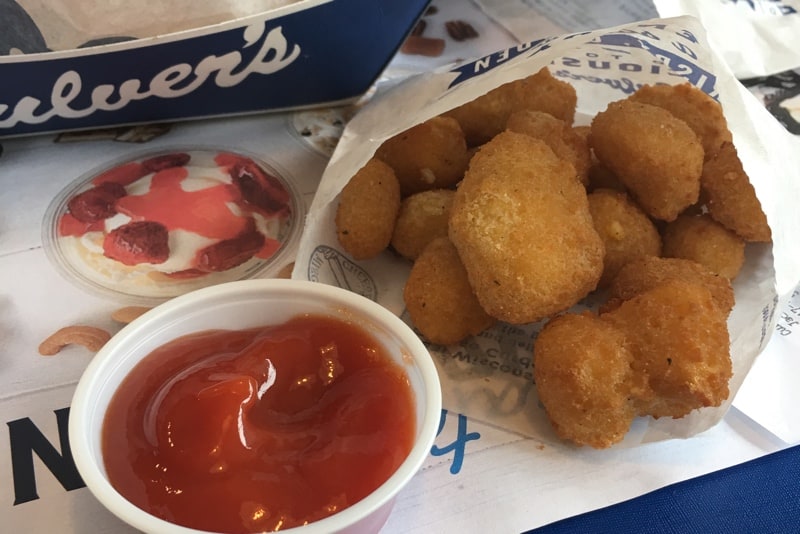 And, of course, a trip to Culver's isn't complete without a second visit to the counter to order some fresh frozen custard.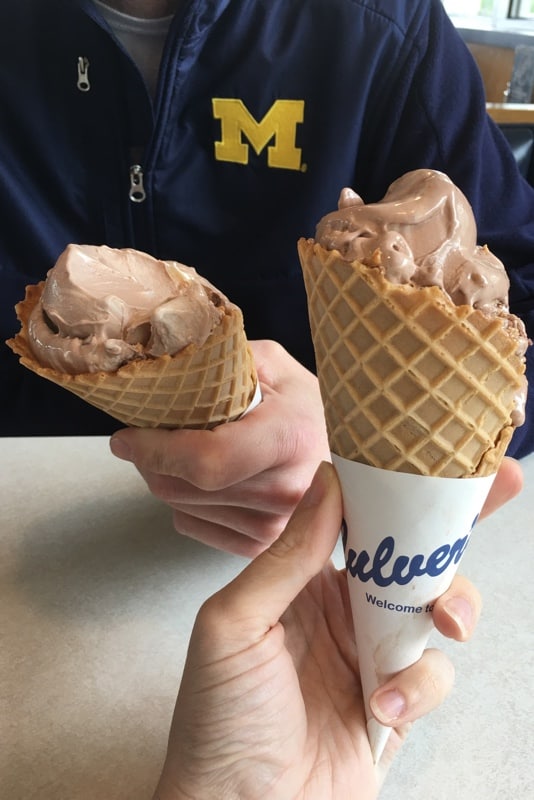 Making the Most of the Moments
Thanks to Culver's, we were able to enjoy a quick and easy date for busy parents, making the most of a small window of time in our busy lives.
How do you date your spouse in spite of being so busy raising kids and doing life? Share your ideas –> #dateyourspouse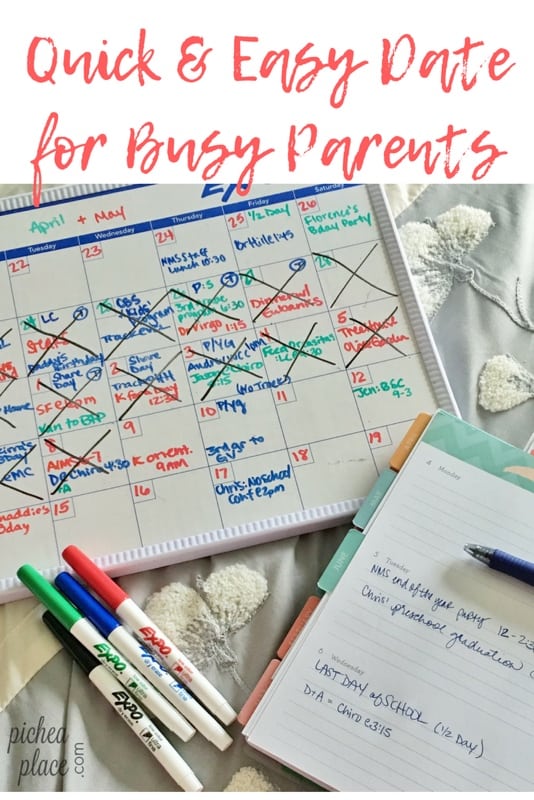 ---
This is a sponsored conversation written by me on behalf of Culver's. The opinions and text are all mine.