This shop has been compensated by Collective Bias, Inc. and its advertiser. All opinions are mine alone. #HuggiesNewYear #CollectiveBias
When we were actively potty training our toddler, he would be dry several nights in a row, and I assumed it would only be a matter of time before we could give up diapers and/or training pants altogether. However, as he became fully potty trained during the day, he woke up wet more often than not, to the point where I started to question what exactly was going on.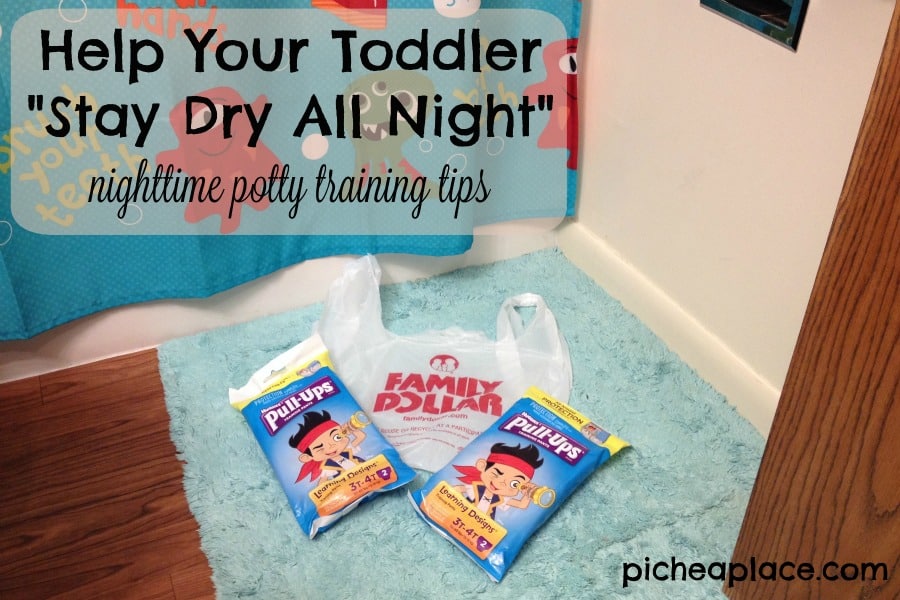 I made the discovery one night that while he knew better than to pee in his underwear, he had decided that peeing in his bedtime diaper was completely acceptable. It was a night where we'd gotten him ready for bed (in his pajamas and diaper) an hour or so before we were actually going to be putting him to bed. He came out of his bedroom, where he'd been playing with his siblings, and calmly announced that his diaper was wet and he needed a new one.
Once I realized it was a conscious decision he was making to pee in his diaper, I decided that was it. No more diapers.
I started leaving him in his underwear, fully anticipating that he'd wake up dry every morning now – cold turkey nighttime potty training. It'd work, right?
Well, it didn't. The next several nights were wet ones, and I did more laundry than I prefer to do. So I decided to make a quick stop at the Family Dollar in town – a busy mom's favorite one stop shop for their baby and toddler needs at a great value – to grab some Pull-Ups® Training Pants.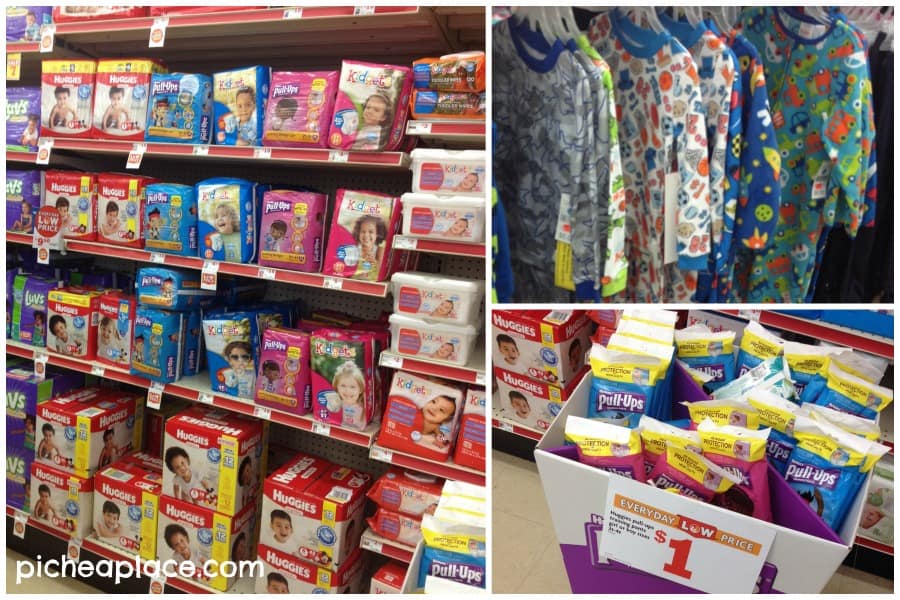 For just $1 each, I was able to pick up a couple of 2-packs of Pull-Ups® Training Pants… no need to buy a large package of them when we'd hopefully be done using them in a few short days!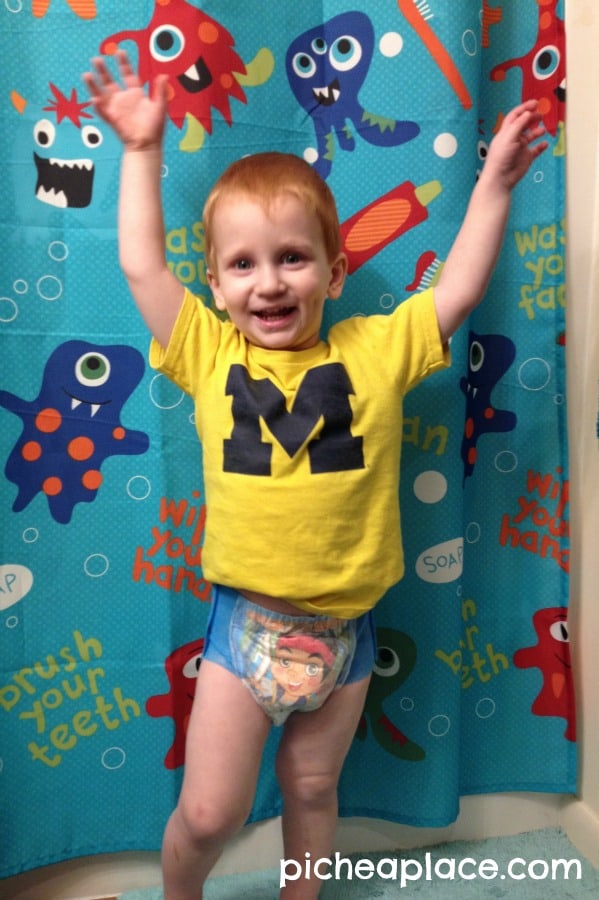 While I was at Family Dollar, I noticed they had some pajamas marked down (only $3!), so I picked up a pair of basketball themed ones as he is really into basketball right now. I knew they'd make the perfect reward to motivate him to stay dry all night long!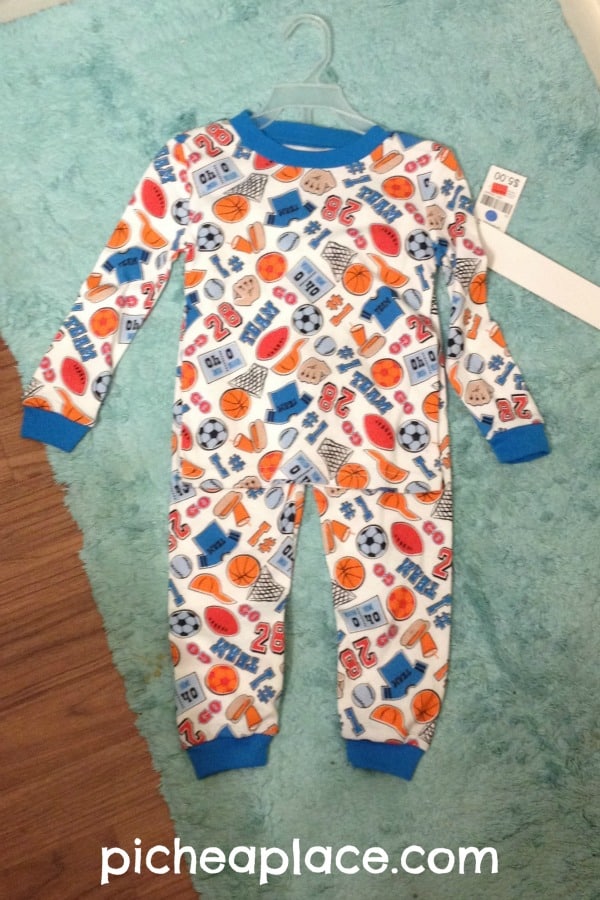 While I hoped the change from diapers to Pull-Ups® would help with the mental hurdle of staying dry, I decided to make a "Stay Dry All Night" chart to help motivate him a bit more. Each day he wakes up dry, he gets to color one of the basketballs on the chart, and when they're all colored, he gets his new basketball pajamas.
How to Create a "Stay Dry All Night" Chart
I used my word-processing program and some free clipart images to create my chart, but you can easily draw/trace the image of your choice by hand on a sheet of paper.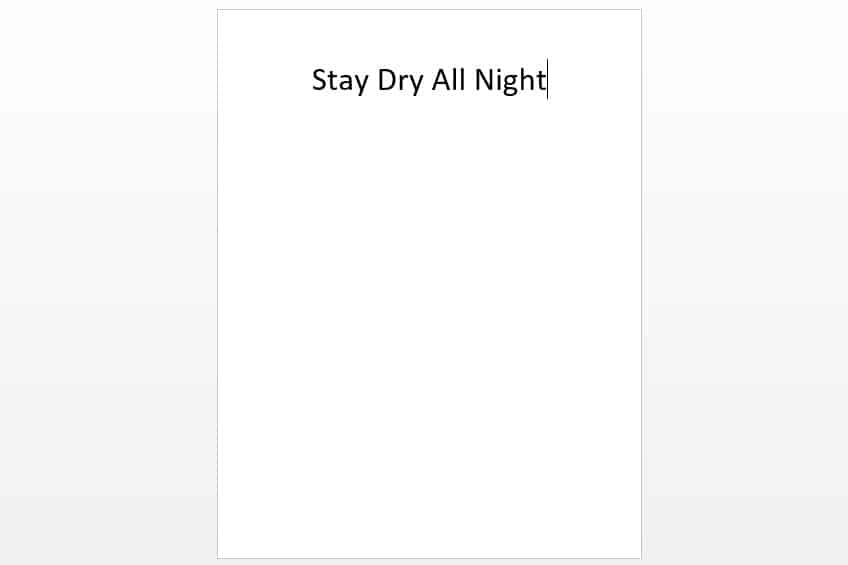 1. Decide on an image for your child to color when they've managed to stay dry all night.
I chose a basketball, as that was the theme of his reward. [I used my computer program to remove the color from the image so he could color it in himself.]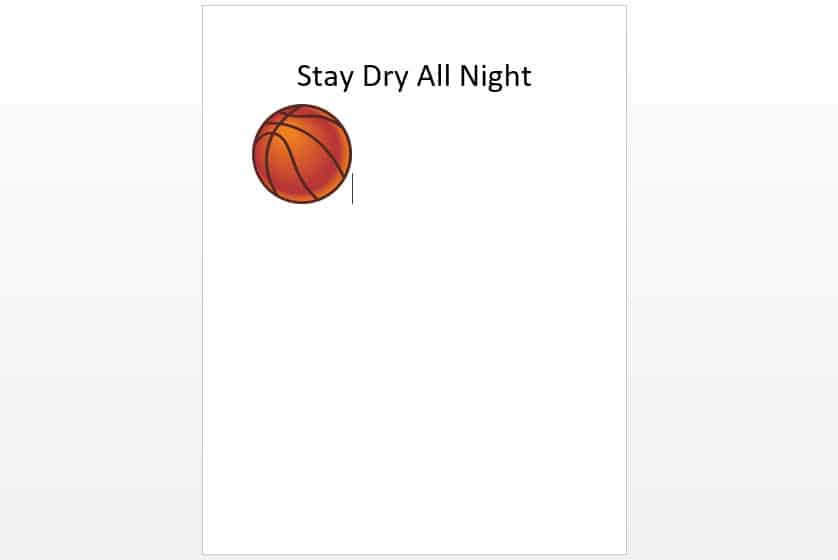 2. Decide how many nights your child will need to stay dry to earn his reward.
For my toddler, I decided on 15 days – just over two weeks. I knew he was really close to being able to stay dry all night consistently, so I bypassed the idea of doing smaller time periods for smaller rewards.
3. Create an image for each night your child needs to stay dry – he will color in one image each day, earning his reward when all images are colored in.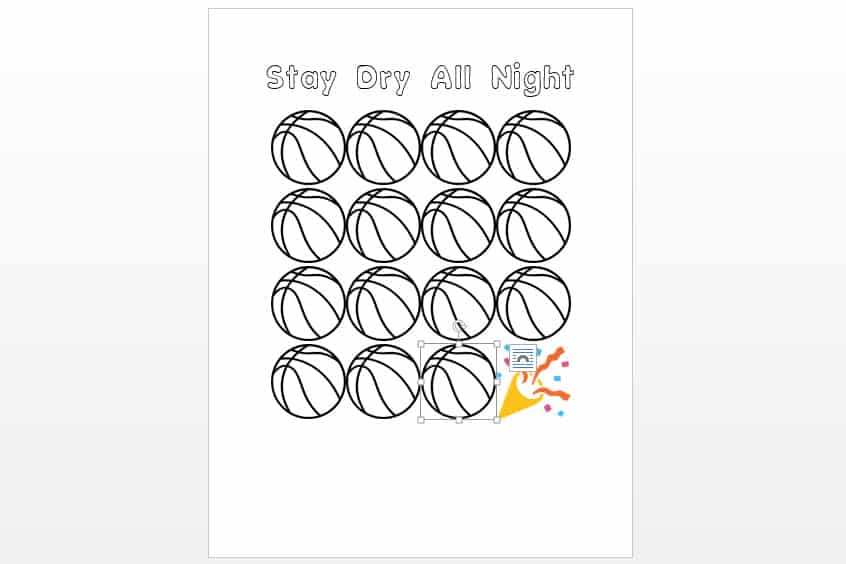 4. Hang the "Stay Dry All Night" chart in the bathroom or on the fridge so your child can see just how close he is to earning his reward each day!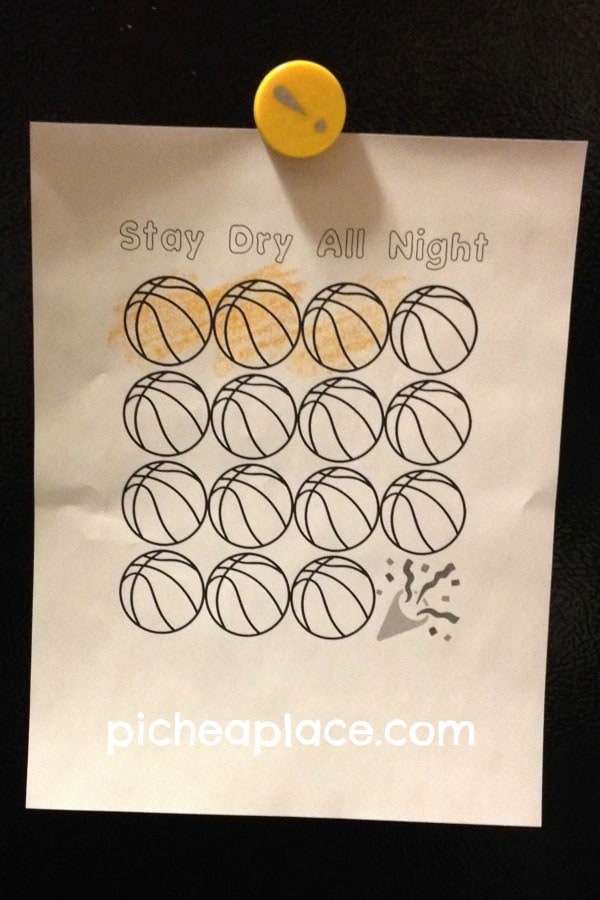 What theme will you choose for your child's Stay Dry All Night chart?