Our back-to-school routines are in full swing, and we are starting to add in our extracurricular activities. Extracurricular activities mean on-the-go snacking at our house (whether it's Saturday morning soccer or after school piano lessons, my children often need an extra boost of energy to be at their best), so I've been on the lookout for some great on-the-go snacks for my little superheroes! #MARVELSnackBar #CollectiveBias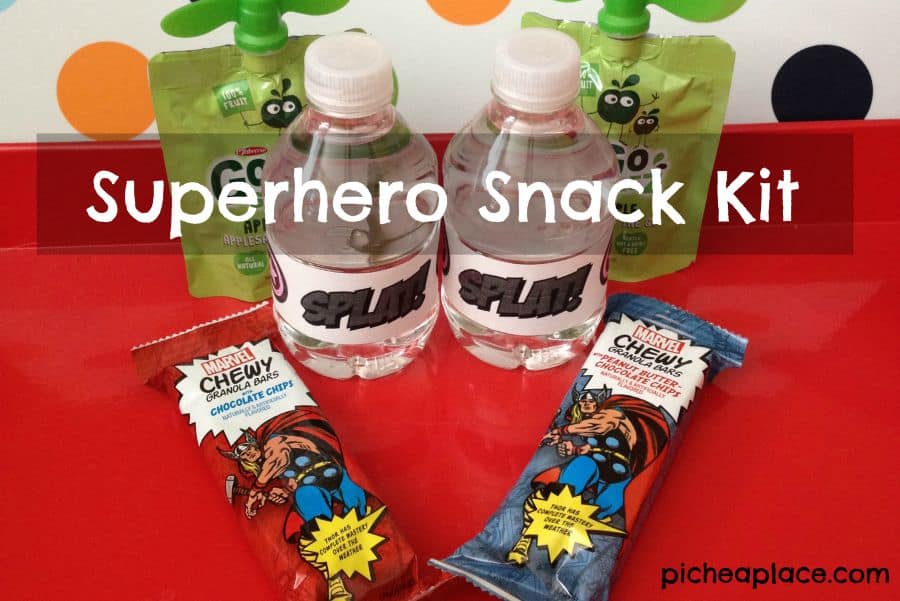 A few weeks ago, I made a "quick stop" at Target. If you're anything like me, you know there's no such thing as a "quick stop" at Target (have you seen the meme floating around?!?) and that it's next to impossible to walk into Target without stopping at the Dollar Spot. Like every other Target trip, I started in the Dollar Spot and managed to find a "can't pass up" purchase – a fun MARVEL Superheroes tote bag – perfect for gathering all the supplies for on-the-go snacking!
Inspired by the tote bag for only $1, I headed to the grocery section of the store to load up the bag with snacks for a Superhero Snack Kit. I grabbed a couple packages of MARVEL Chewy Granola Bars (in chocolate chip and peanut butter), some squeezable applesauce pouches, and some "mini" bottles of water (8oz).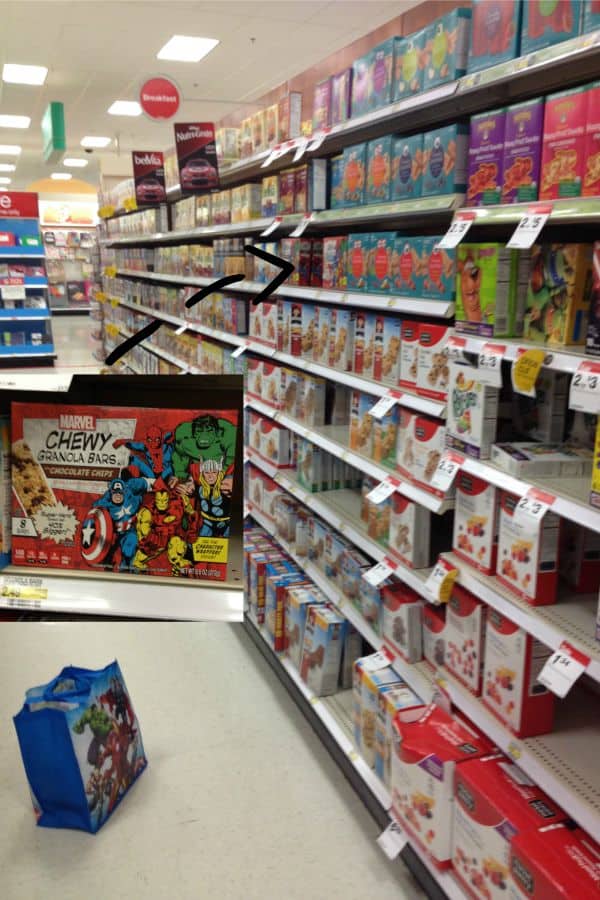 The Super Hero Snack Bars are 40% bigger (based on weight of 24g chewy bar) and have six different wrappers (Captain America, Hulk, Spider Man, Iron Man, Black Widow, and Thor) as well as four different collector cards (Hulk, Iron Man, Hawk Eye, and Spider Man). My MARVEL Superhero fans are going to be so excited to collect all of them!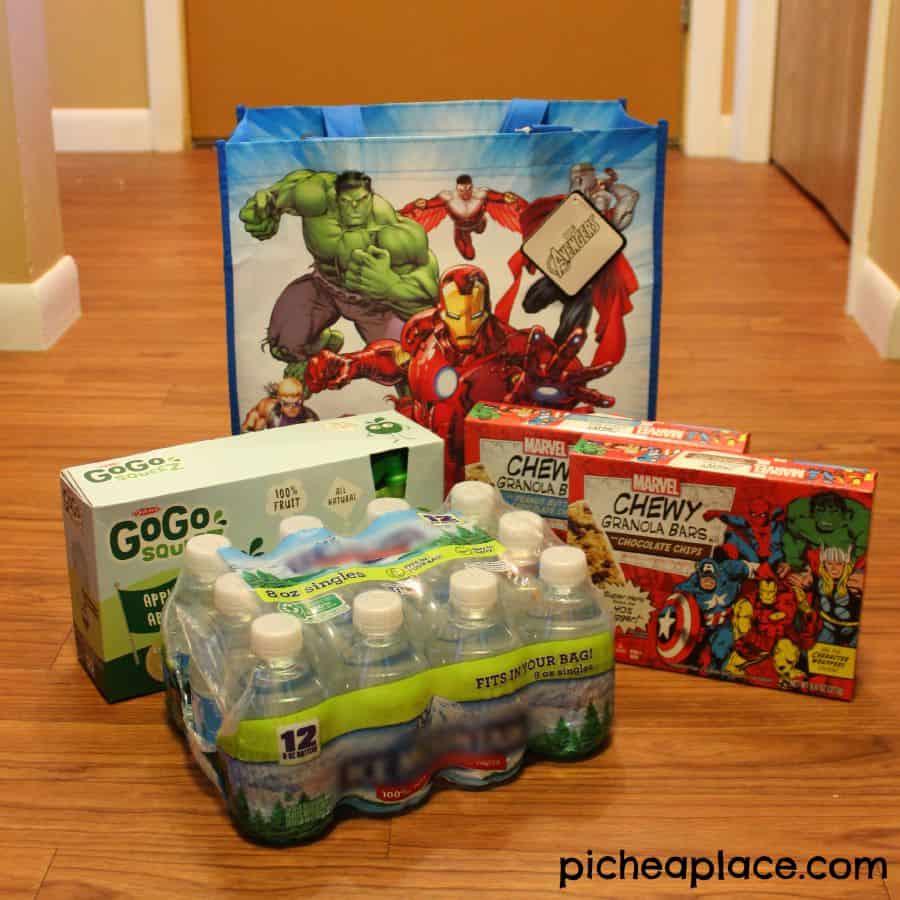 Superhero Water Bottle Labels
Since I was working with a superhero theme, I thought it would be fun to create a simple printable to "dress up" the water bottles. I hopped on PicMonkey and used their "Comic Heroes!" theme to create some fun labels for the water bottles.
[download a free printable copy]

Adding the superhero labels to the water bottles was a quick and easy process.
1. Gather your supplies: printed copy of the superhero water bottle labels, glue stick or tape, scissors or paper cutter, and 8oz water bottles.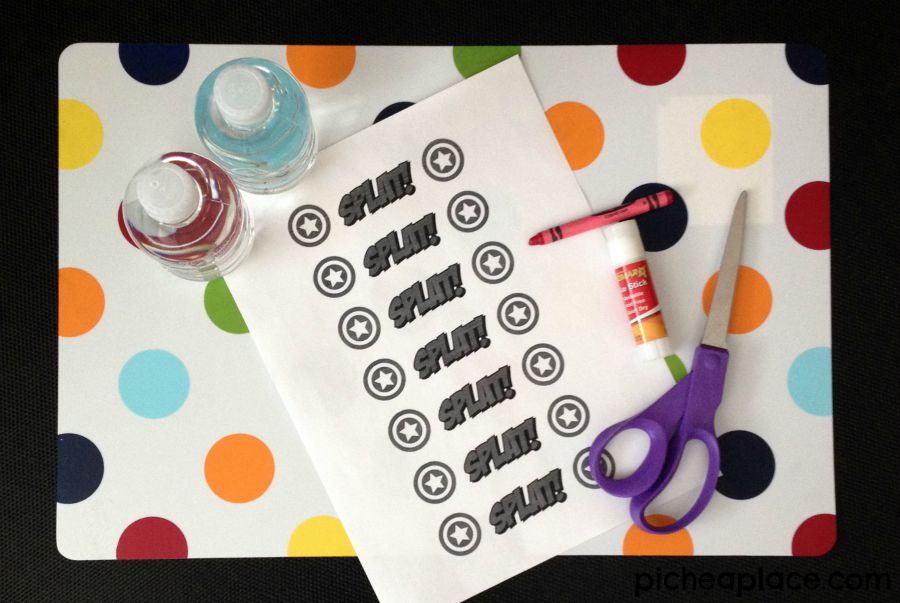 1.5. Unfortunately, we don't have a color printer at our house, so I had to add a bit of color to our labels after printing them – I just grabbed a red crayon to do the job.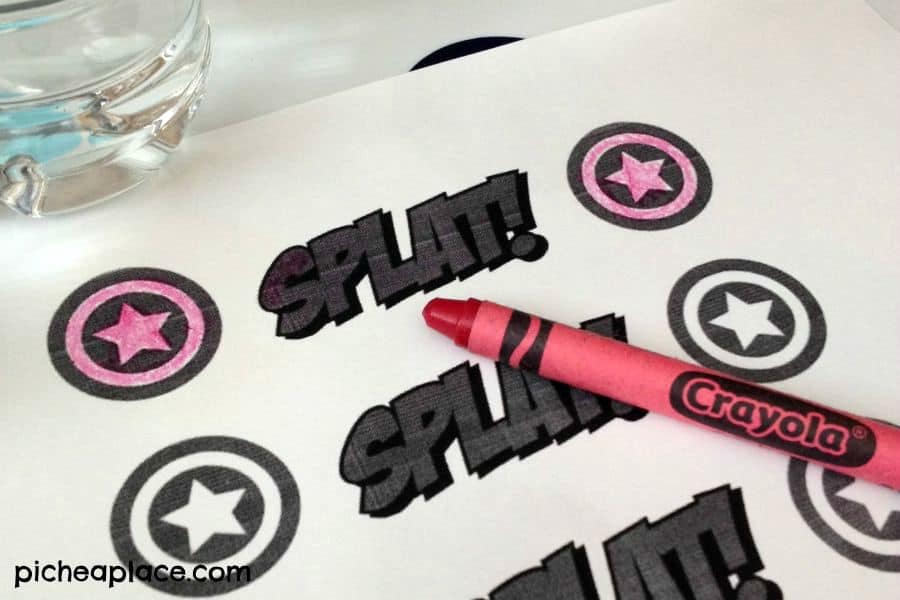 2. Separate your labels by cutting across the full width of the paper (you'll need the full width in order for the label to go around the entire bottle).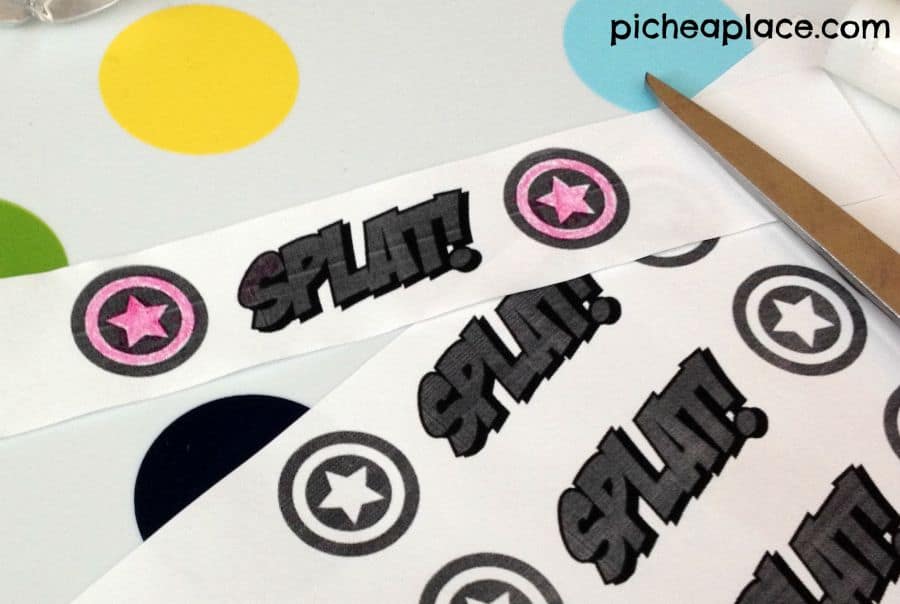 3. Use the glue stick or other adhesive to adhere the label to the water bottle (I removed the brand label before adding the printed label).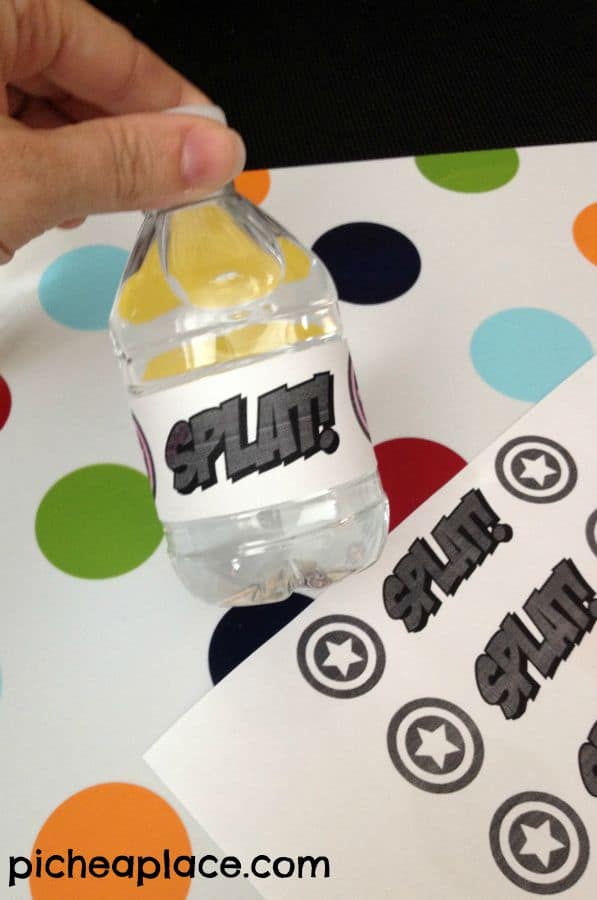 That's it – it was so easy and took less than a minute to add a bit of flair to our fun Superhero Snack Kit!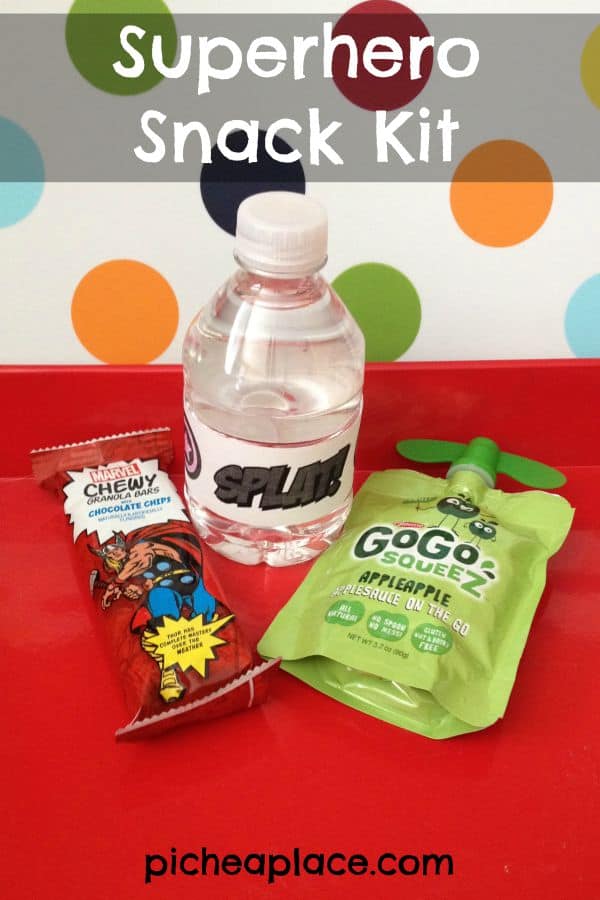 Which MARVEL Superhero is your child's favorite?
Tell me in the comments section below, then learn how to make snack time even more SUPER at the MARVEL hub!