With the big kids headed off to school for the first time ever this fall, Chris (my 2.5yo "toddler tornado") is suddenly an only child. It's a transition that has shocked both of us with its level of intensity and difficulty. Suddenly my ability to work from home has been challenged as my full attention is being demanded on a minute-by-minute basis. Two weeks into our new season of life, I'm finding myself thankful for the eBook, Finding Rhythms, Routines, & Schedules, as I seek to find a new balance in our daily life.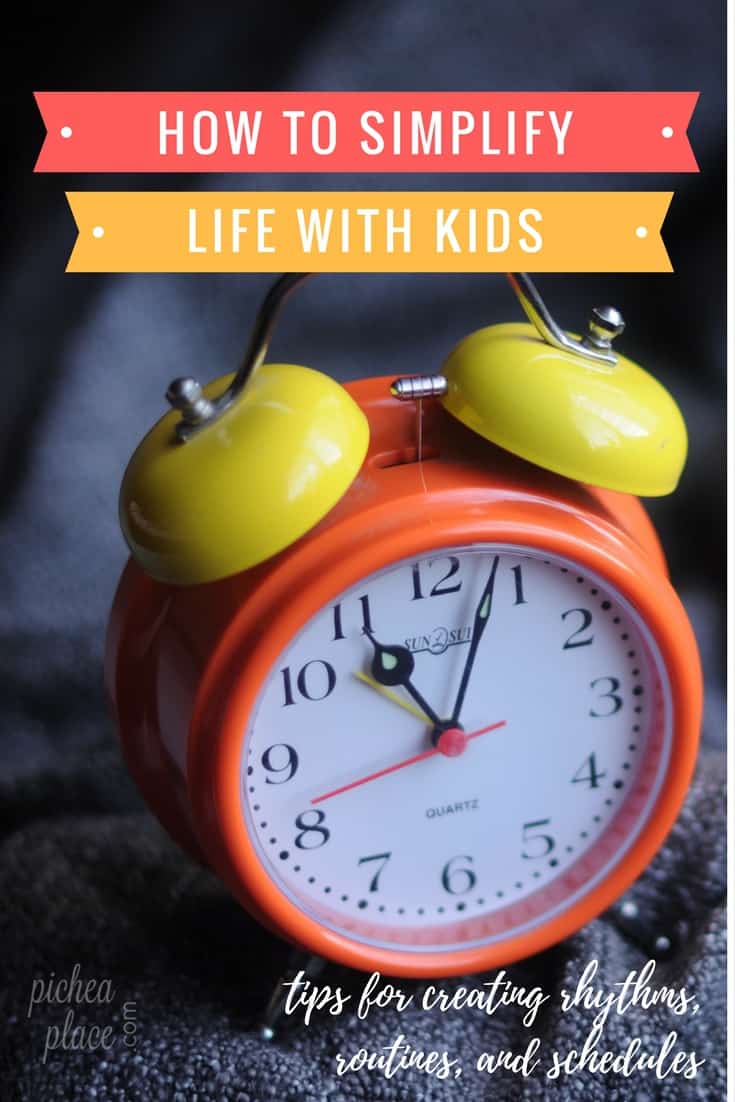 Even though Chris is my third child, this is the first time that I've really felt the need to create a daily routine for play in our home. When Jenny was little, I worked outside the home. When David was born, I transitioned to being a stay-at-home mom, but with two littles in the house, they played with each other and kept one another entertained. Our school routine was fairly relaxed over the past several years, and I never considered the possibility for needing a routine when I suddenly had only one child at home.
Being one-on-one with a busy toddler is a new adventure for me. I've gone from being able to work in the bedroom for hours at a time while my older kids entertained and kept an eye on him to having to watch his every move. And he hasn't transitioned easily from being the youngest of three to being an only child – all of a sudden he needs Mommy ALL THE TIME.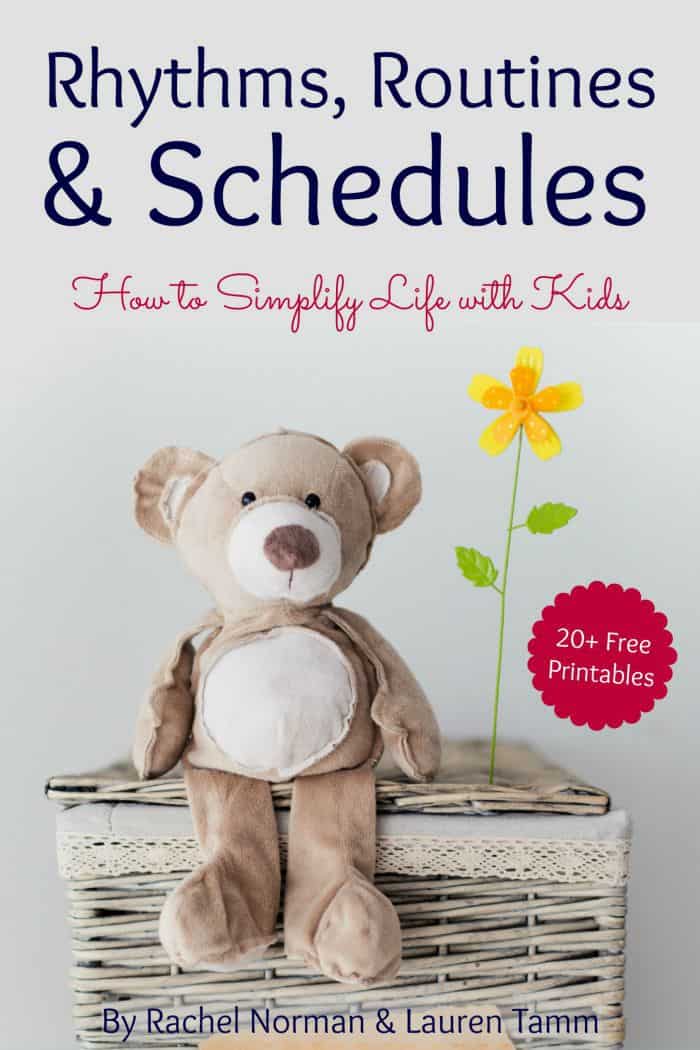 When Rachel, one of the co-authors of Finding Rhythms, Routines, & Schedules, contacted me to see if I might be interested in reviewing her new eBook, my first reaction was to say "no." I was on kid number three, I'm not a fan of schedules, and I had this whole parenting thing figured out (or so I thought). But as I began to carefully word my email response, I decided to give the book a quick glance through before completely dismissing it. If nothing else, I thought it might be a good resource to recommend on the blog to first time parents. I never thought I'd actually be able to use the information and tips in the eBook in my own life!
As I started to glance through Finding Rhythms, Routines, & Schedules, I realized that I was doing more than just glancing at the pages – I was actually reading the content and learning something! I found myself realizing that my idea of "letting Chris play all day while I work in the same space" probably wasn't going to work well as he is not yet a fully-independent child. He was used to having siblings to play with, and I was going to become his new playmate.
While I enjoy playing with him, I can't do so all day long, or nothing would get done around the house, and I'd be missing work deadlines left and right. I decided to try modifying one of the toddler routines suggested in Finding Rhythms, Routines, & Schedules to create a more realistic pattern to our day.
With the help of the suggested routine, as well as a little trial and error, we have found a good flow to our day. We start each morning together: eating breakfast after the big kids leave for the bus, a little free independent play for him while I have my "Bible time" and do any household chores, and then we spend the rest of the morning playing together (a trip to the park, a walk around the neighborhood, cuddled on the couch watching TV, playing with puzzles, reading books together, etc.). After lunch, he goes down for a nap (sometimes 45 minutes, sometimes 3 hours) while I get some work done online. If he wakes up before the big kids get home from school, he plays independently while I try to wrap up my work quickly, and then we spend a little more one-on-one time together.
We're still working on creating more opportunities for independent play, but I know that will take some time. In the meantime, I'm learning to work efficiently and effectively in order to meet all my deadlines. I can honestly say that Finding Rhythms, Routines, & Schedules is truly helping me to simplify life with kids and regain my sanity!
Grab Your Copy Here –> Finding Rhythms, Routines, & Schedules