I'm making it a goal to make marriages a priority this year: yours AND mine. When we invest time and energy into growing together as couples, we're better prepared to parent our children and do life together as a family.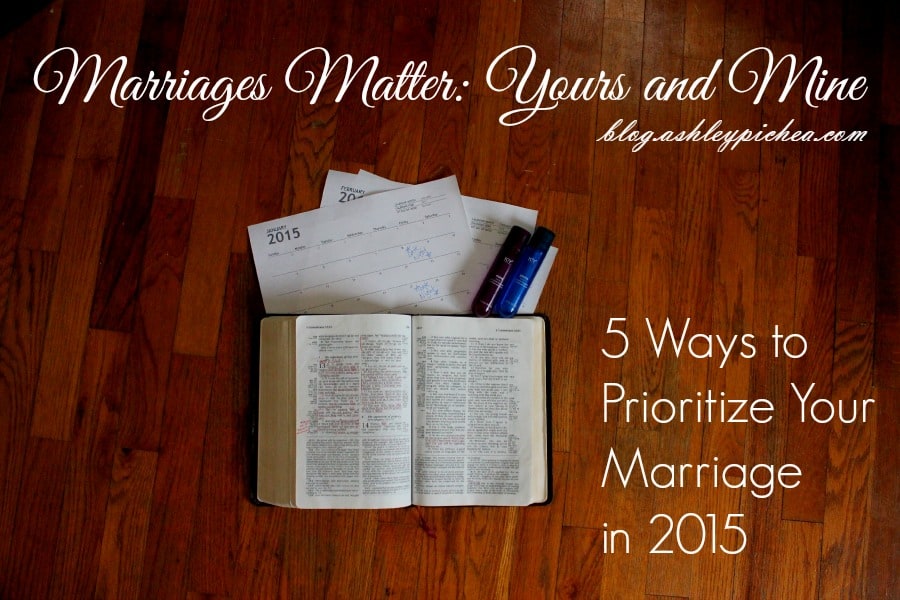 2014 was a difficult year for my marriage. Not so much because of a strained relationship or issues between my husband and I, but mostly because we weren't able to spend much "alone" time together during the year. And a lack of quality time together leads to "distance" in our relationship.
As we spent the last year in transition, we spent a LOT of time living in two separate states and/or towns. While I stayed with the kids, my husband lived with my parents (for six months), with us (for three months), with his parents (for three months), and then back with us (for the last three months). And even when we were both living under the same roof, he was working crazy hours and we rarely saw each other.
Let's just say that living "separate lives" isn't the way to grow together as a married couple, and now that we're under one roof and he's working normal hours again, we are excited to make our marriage relationship a priority this year.
5 Ways to Make Your Marriage a Priority
1. Schedule a Regular "Just the Two of Us" Date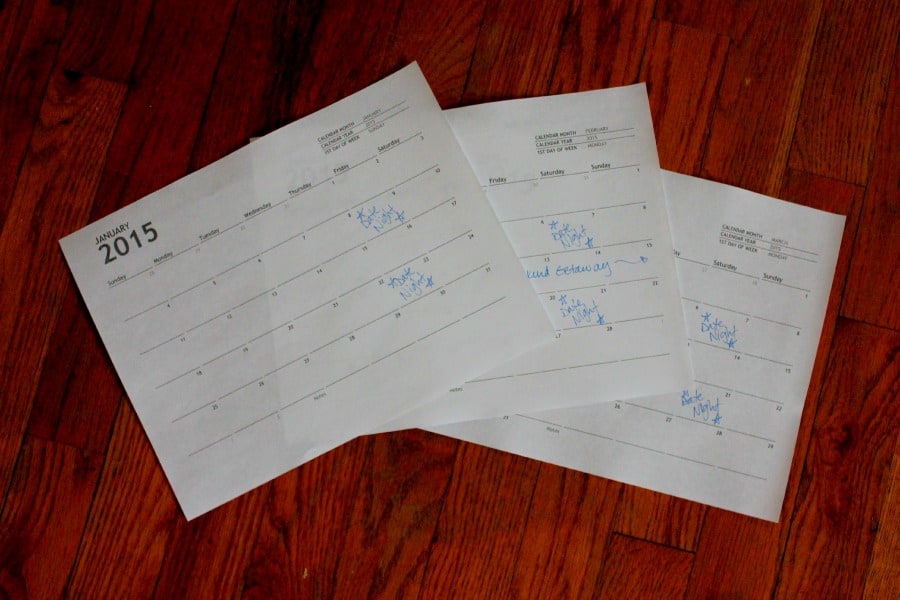 Get out your calendar right now and circle at least two days each month when you will schedule a "just the two of us" date time. By identifying the dates at the beginning of the year, you can block out the time and schedule the rest of your busy lives around them, keeping them a priority.
We keep a family calendar on the refrigerator, and I'm planning to add our regular date nights to it as soon as our 2015 Wall Calendar arrives!
Here's a list of 25 Frugal Date Night Ideas!
2. Plan a "Just the Two of Us" Get Away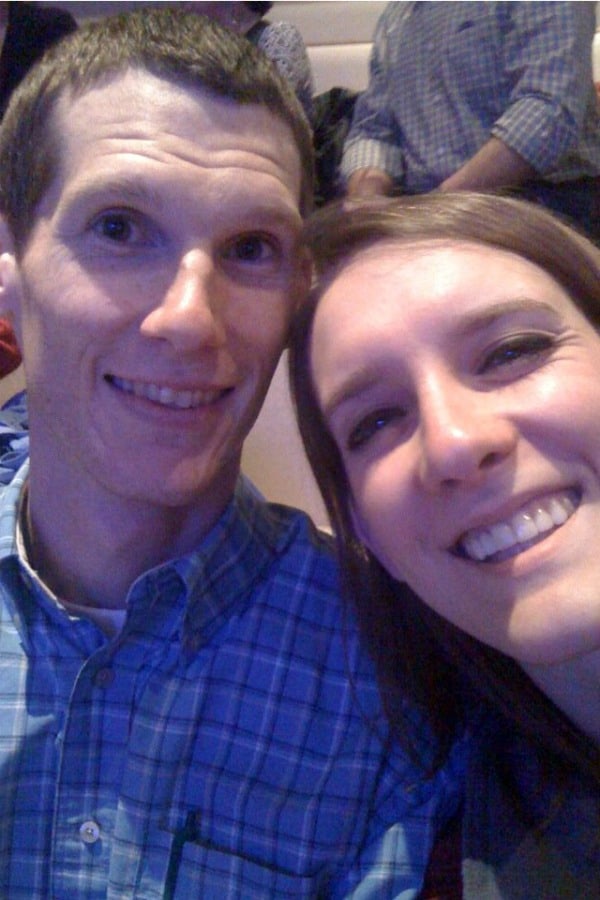 Nothing rejuvenates our relationship more than being able to get away for a night or two without the kids. Even if we just leave the kids with the grandparents and get a hotel room in the next town over, we enjoy being able to reconnect outside of our "normal" environment. We aim to schedule at least one "getaway" each year.
3. Read a Book Together
My husband and I enjoy reading book series together.
We each read at our own pace and then discuss the books as we have each finished them, and when the books become movies, it's a perfect date night for us!
4. Study the Scriptures and Pray Together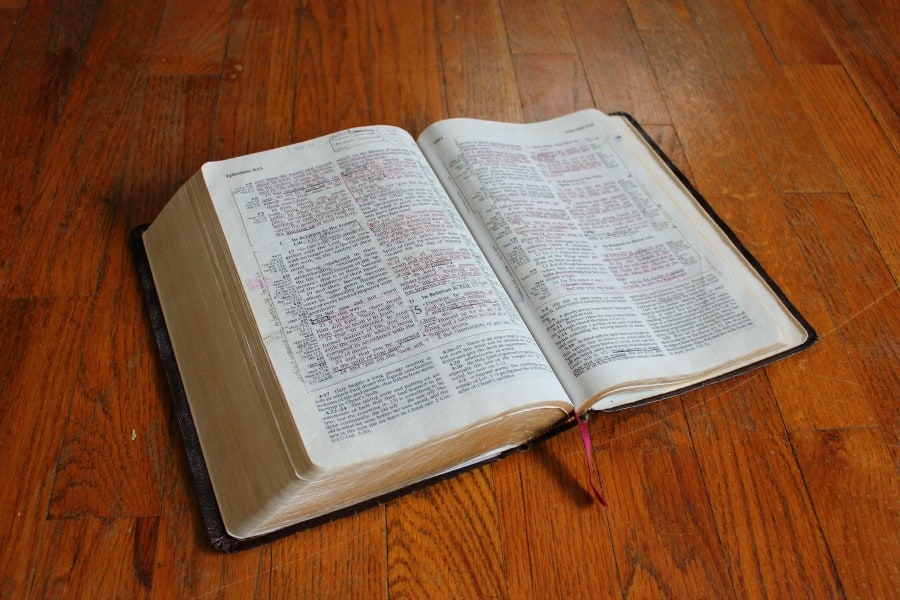 This is one area we've failed to make a priority in our marriage – growing spiritually together. But it's probably THE most important area of our marriage. So it's one area I definitely want to prioritize this year.
We're still discussing it, but I think we'll be doing an inductive Bible study together this coming year.
Praying together and praying for one another are key for helping us keep our perspective on life and one another in proper alignment.
Sign up for the 31 Days to Pray for Your Spouse Challenge!

5. Be Ready When the Moment Strikes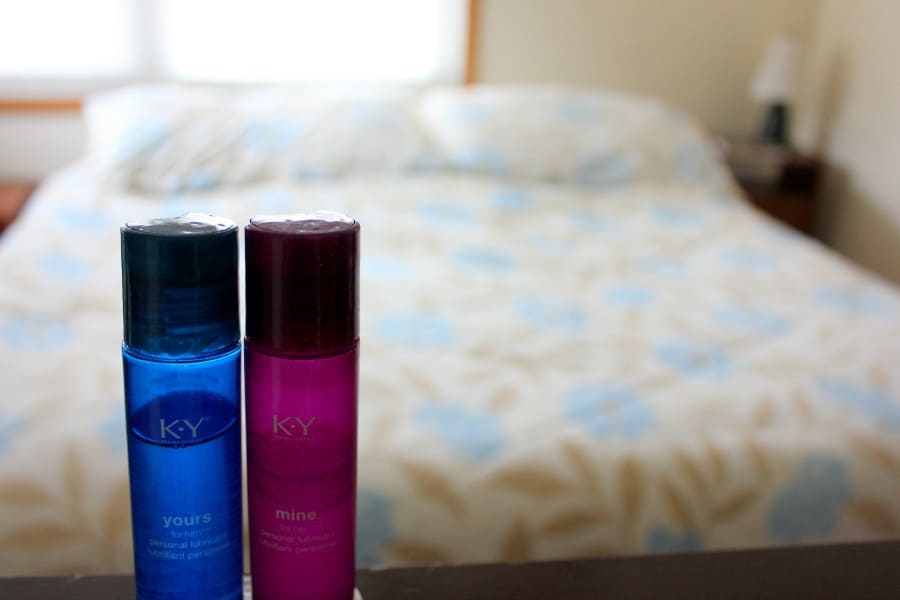 As parents of small children, the interruptions are numerous and unscheduled. Being ready to enjoy intimacy together when you are able to find those moments of quiet together is key for making the most of the time. We keep some K-Y® YOURS+MINE in a bedside table for an extra measure of comfort and enjoyment when we can steal away for a few minutes together.
I found K-Y® YOURS+MINE in the family planning aisle at our local Walmart.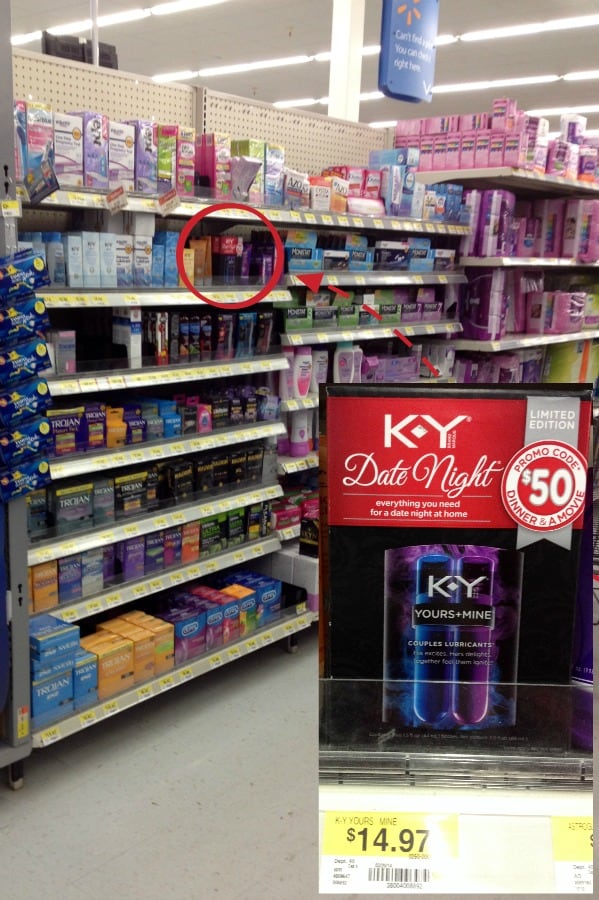 For a more discreet purchasing option, check out the K-Y® DATE NIGHT kit available on Walmart.com. The K-Y® DATE NIGHT kit features everything you need for a special night at home, including the YOURS+MINE® lubricant and a gift card for 2 dinners (PeachDish.com) and a movie in (from Vudu.com) worth $50. Perfect for a date night in!
—
Is making your marriage a priority a goal for the new year?
Share your ideas for making your marriage a priority in the comments below… and be sure to subscribe for free "making marriages matter" resources delivered to your inbox!
Check out K-Y.com for more great ideas for improving your relationship this year!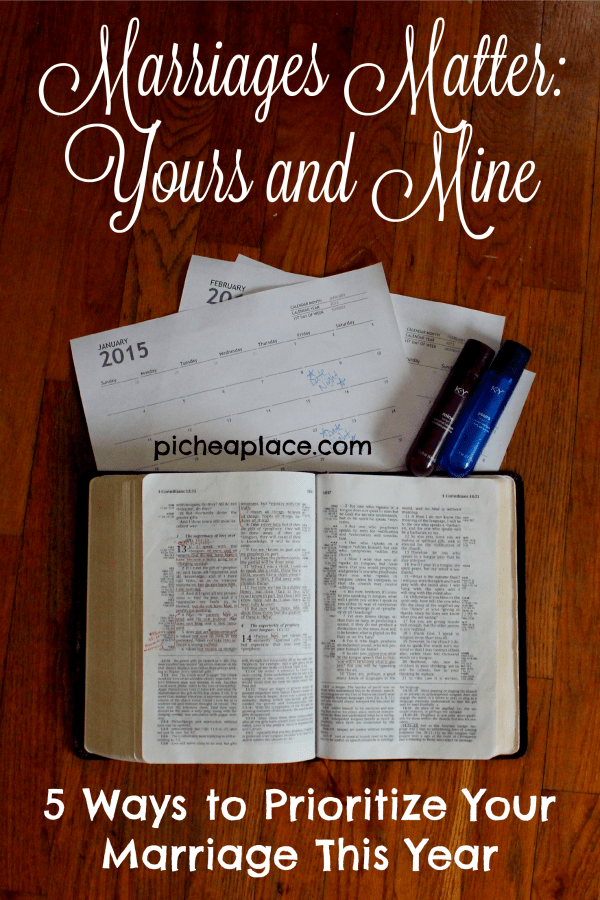 This sponsored post is part of the #YoursandMine sponsored #shop with #CollectiveBias.