I love my slow cooker – in fact, I have two of them that get used several times a week during busy seasons of life. Nothing is better than tossing a few ingredients in the CrockPot in the morning and having dinner ready to eat whenever we are that night. One of our family's favorite (seriously, the kids ask for it weekly) recipes to throw together in the slow cooker is my Easy Dump & Crock Chili.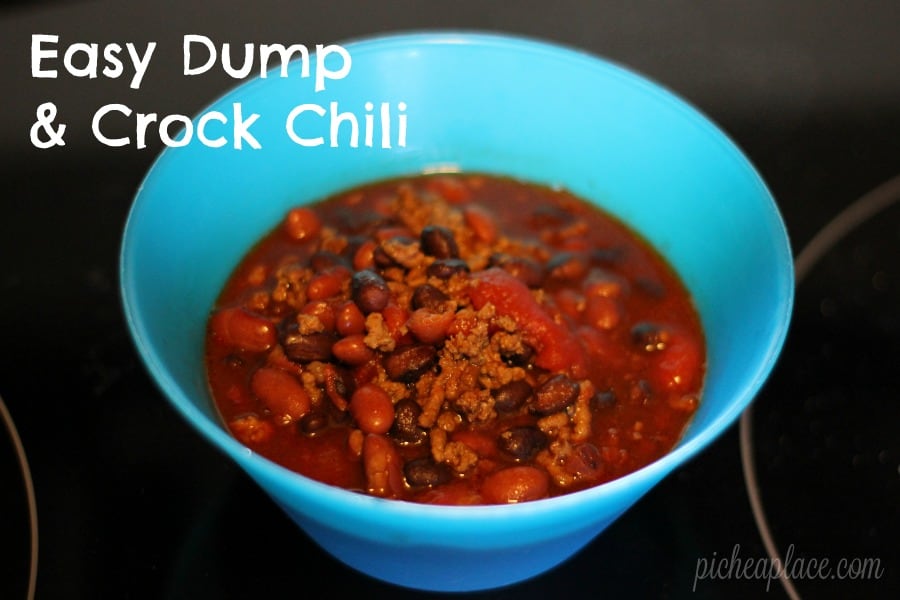 This slow cooker recipe takes me less than five minutes to throw together in the mornings (and most of that is spent using my can opener). It's the perfect meal to serve on a football Saturday, a cold winter night, or for hosting a gathering of friends and family! It's a meal I can throw together before walking out the door to church on a busy Sunday morning and come home and find it ready to serve at lunchtime.
Easy Dump & Crock Chili
Ingredients
1 lb of ground beef, browned (I brown all my ground beef in bulk and store in 1lb portions in the freezer for quick meals – I just do a quick defrost in the microwave before adding it to the slow cooker)
2 cans of diced tomatoes
2 cans of black beans, drained
2 cans of chili beans
2 tablespoons of chili powder
These are all staple ingredients I keep on hand making Easy Dump & Crock Chili a meal I can throw together in the slow cooker at a moment's notice.
Instructions
Put all the ingredients in a large slow cooker and stir together. (It's seriously that easy.)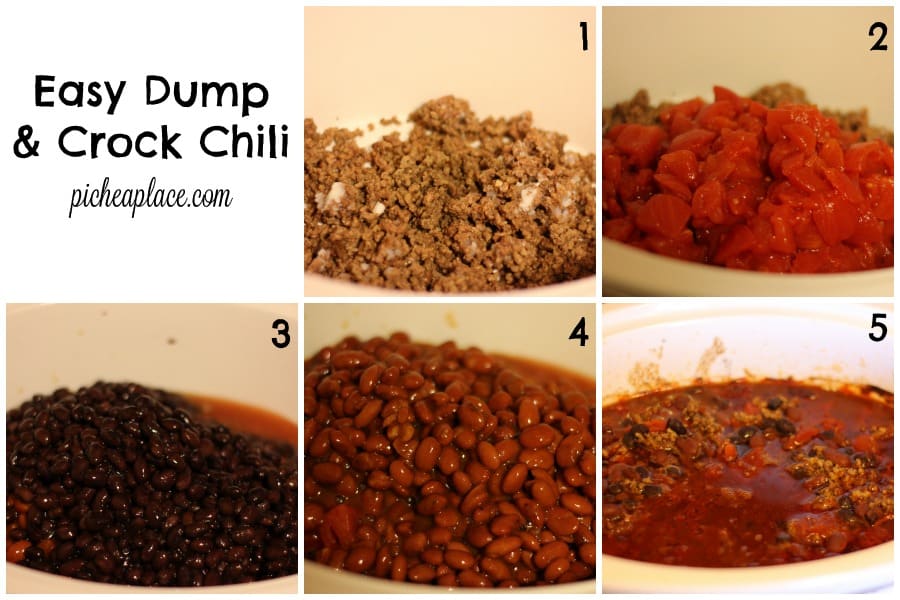 Cook on LOW for 8-10 hours or HIGH for 3-4 hours.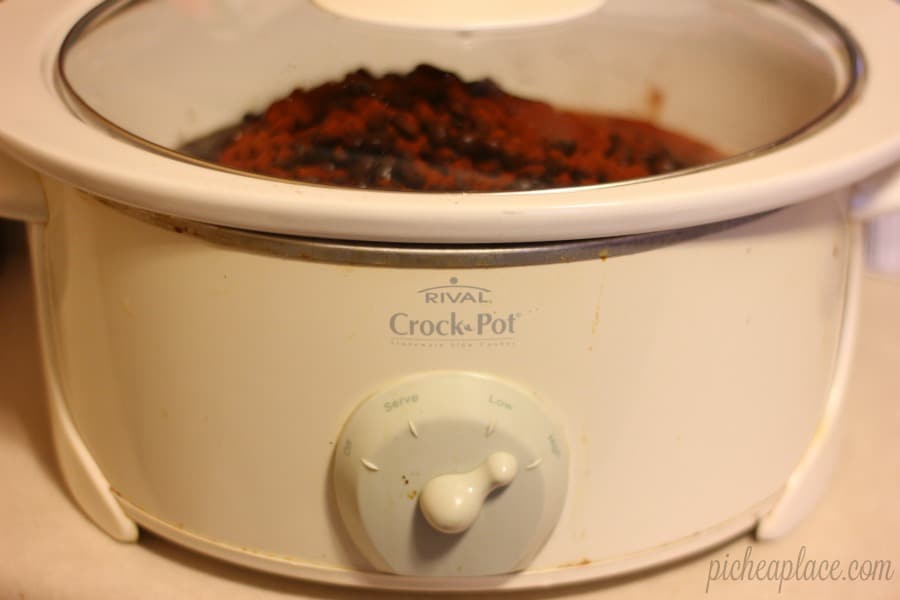 Serve as is, or top with shredded cheddar cheese, a dollop of sour cream, and some crackers or chips.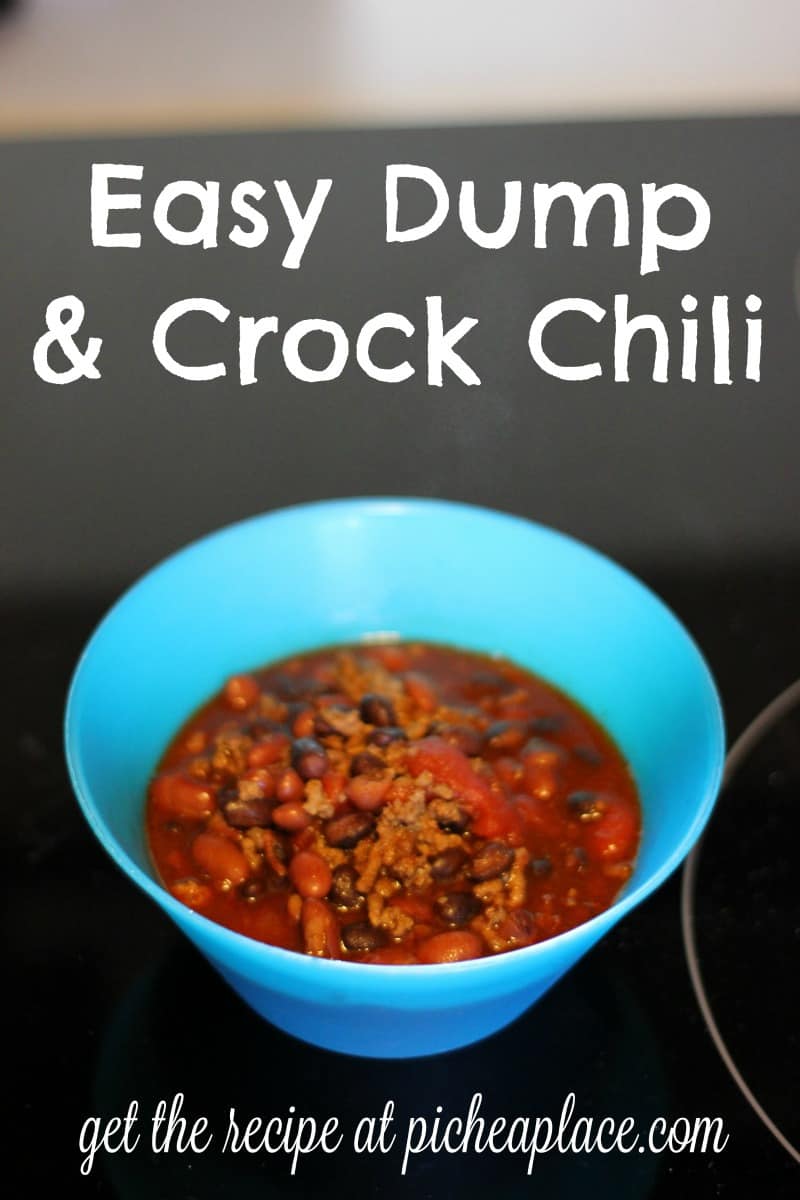 Comfortably serves 6-8 adults as a main dish… serve as a topping/dip with chips to feed up to 20. Leftovers are great on chili dogs!
Other easy slow cooker recipes you might enjoy: