We have our fair share of bedtime struggles. Our better bedtime routine has helped, along with incorporating the use of essential oils. Using essential oils for sleep helps the kids to settle down quicker and fall asleep faster.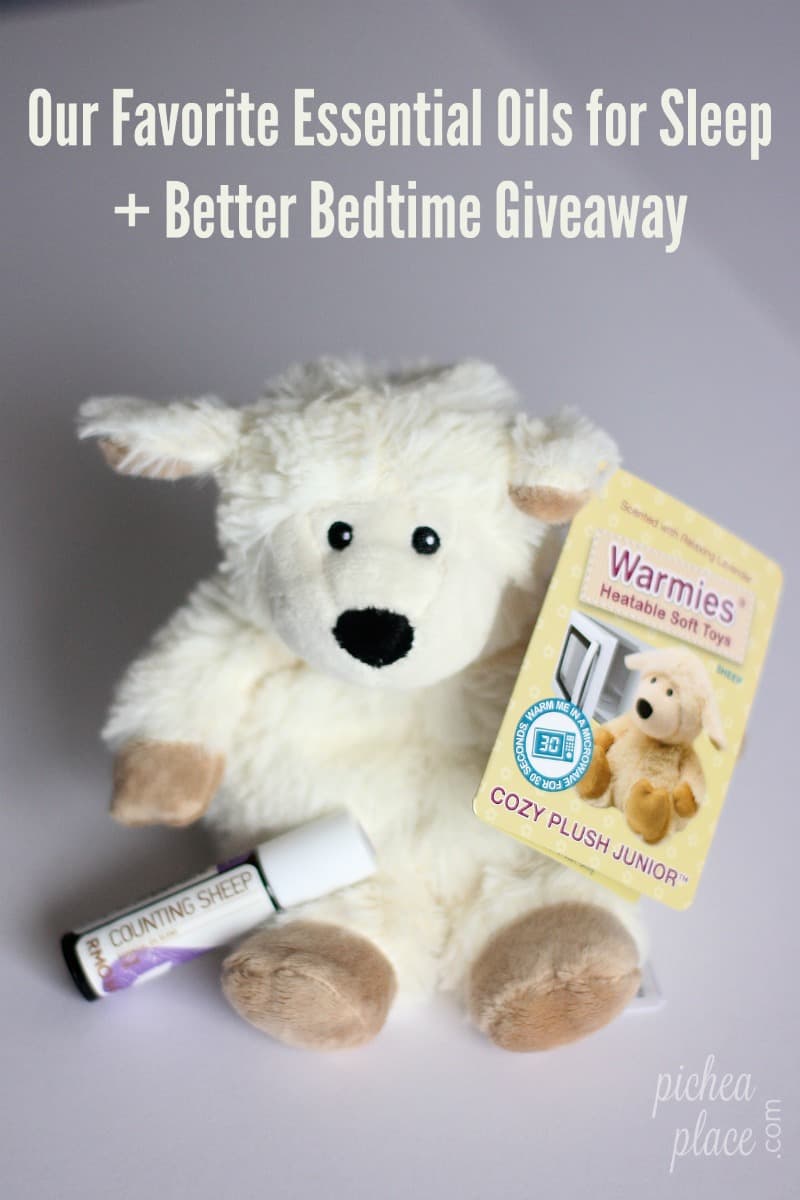 Our Favorite Essential Oils for Sleep
There are many different essential oils for sleep, and the trick is to find which one(s) your body responds to best. Here are eight commonly used essential oils for sleep:
Lavender
Vetiver
Roman Chamomile
Ylang Ylang
Bergamot
Sandalwood
Marjoram
Cedarwood
While any one of these essential oils can be helpful in settling down quicker and falling asleep faster, we prefer to use a combination of several of these essential oils as sleep aides. Some of our favorite blends of essential oils for sleep include:
Peace & Quiet: Sandalwood, Lemon, and Vanilla oils in a base of 60% Fractionated Coconut Oil
Counting Sheep: Patchouli, Lavender, Sandalwood, and Ylang Ylang in a base of 98% Fractionated Coconut Oil
Dreamtime: Sandalwood, Jasmine, Patchouli, Ginger Root, and Petitgrain Bigarade in a base of 90% Fractionated Coconut Oil
As you can see, each of these blends incorporates several of the most commonly used essential oils for sleep listed above.
How We Use Essential Oils for Better Sleep
Each essential oil has its own usage recommendations, so be sure to educate yourself before using any essential oils. Some essential oils can be used topically while others are safer to use aromatically. We use both topically applied and diffused essential oils at bedtime to help the kids calm down quicker and fall asleep faster.
Counting Sheep Essential Oil Blend
Part of our better bedtime routine is to put Counting Sheep on the backs of the kids' necks. We've added it into the hygiene part of our bedtime routine: "use the bathroom, brush your teeth, and put on your oils."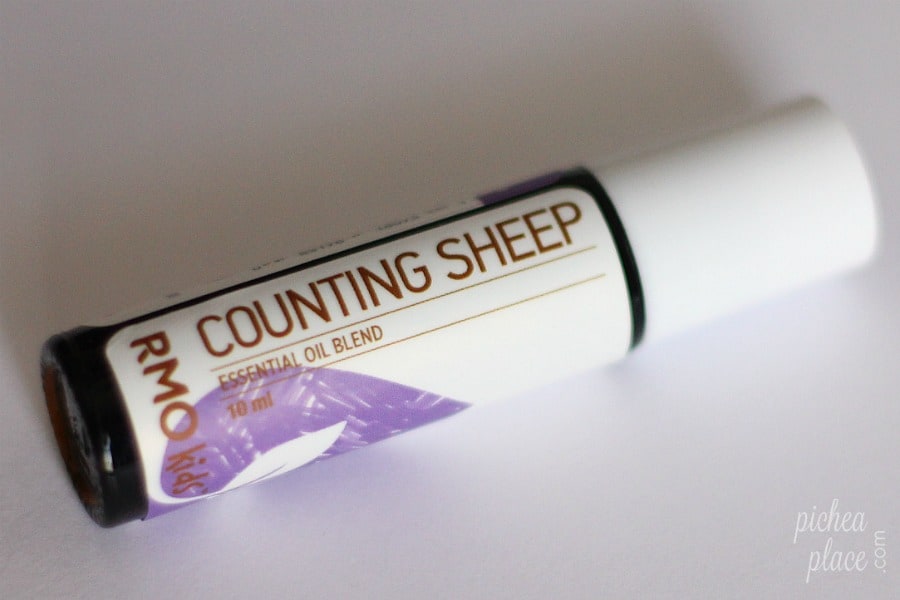 Diffusing Essential Oils at Bedtime
We also set up an essential oil diffuser in the kids' room with a few drops of Peace & Calming added to the distilled water. The kids like the "night light" function of the diffuser as well as the aroma it releases into the air. I let it run until the kids have all fallen asleep, and then I go in and shut it off.
We have several essential oil diffusers we use in our home:
Warmies® Cozy Plush for a Better Bedtime
I recently discovered Warmies® Cozy Plush, and I'm excited to introduce them into my kids better bedtime routine. Warmies® Cozy Plush are a range of different fully microwavable soft toys. Simply warm them in a microwave for one minute to release the wonderfully soothing lavender aroma.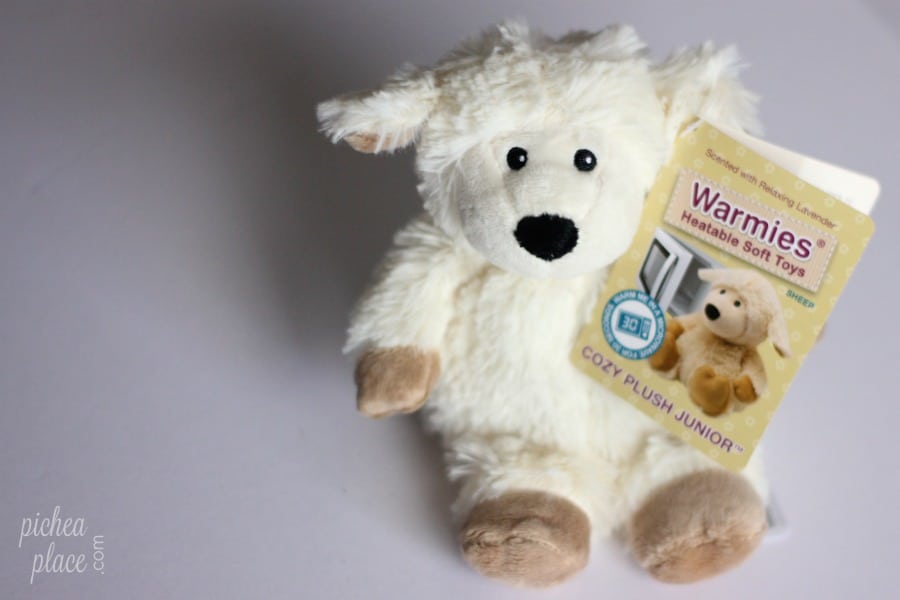 Letting the kids cuddle up with a Warmies® Cozy Plush will help their bodies to relax and drift off to sleep.
Better Bedtime Giveaway
I recently ordered a Warmies® Cozy Plush Junior Sheep toy and a bottle of Counting Sheep essential oil for sleep to share with one lucky reader!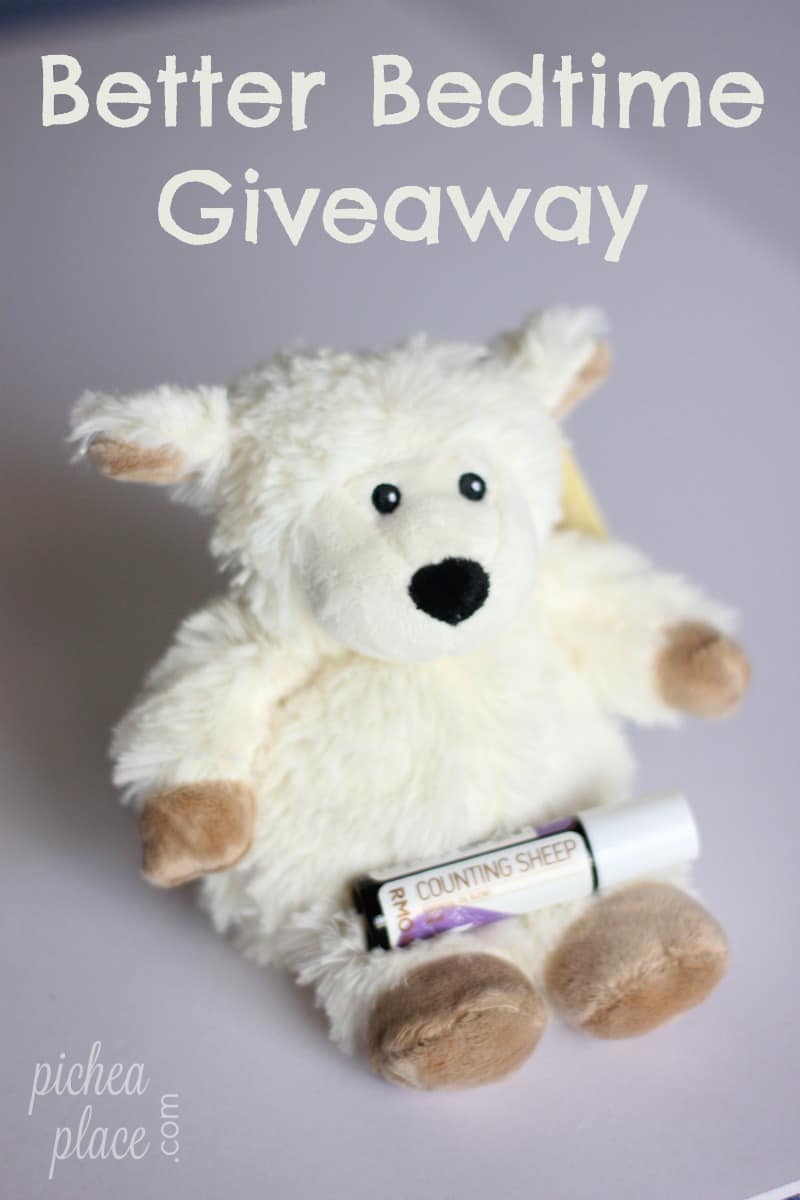 Use the entry form below (click on the link to Rafflecopter if you don't see an entry form) and fill out the form to be entered to win.
The Fine Print: This giveaway is sponsored by Pichea Place and is open to those 18yrs+ who have a mailing address within the contiguous US. The giveaway will run from 05/08/17 to 05/14/17. The winner will be drawn at random, will be notified by email, and will have 48 hours to claim his/her prize. All email addresses submitted will be added to our mailing list.
---
The information on this website is based upon my research and personal use of essential oils. Any information or advice given on this site is meant to help educate and inform, not diagnose, treat, cure or prevent any disease. Statements made on this website about essential oils have not been evaluated by the FDA. You should always check with your health care professional before starting something new.