When a string of minor break-ins were reported in our neighborhood last year, we decided it was time to invest in home security cameras. We had no idea we'd be able to use them to monitor our kids' rooms, too. Now we have peace of mind as we're able to see live footage inside and outside our home 24/7, as well as access several days' worth of recorded footage.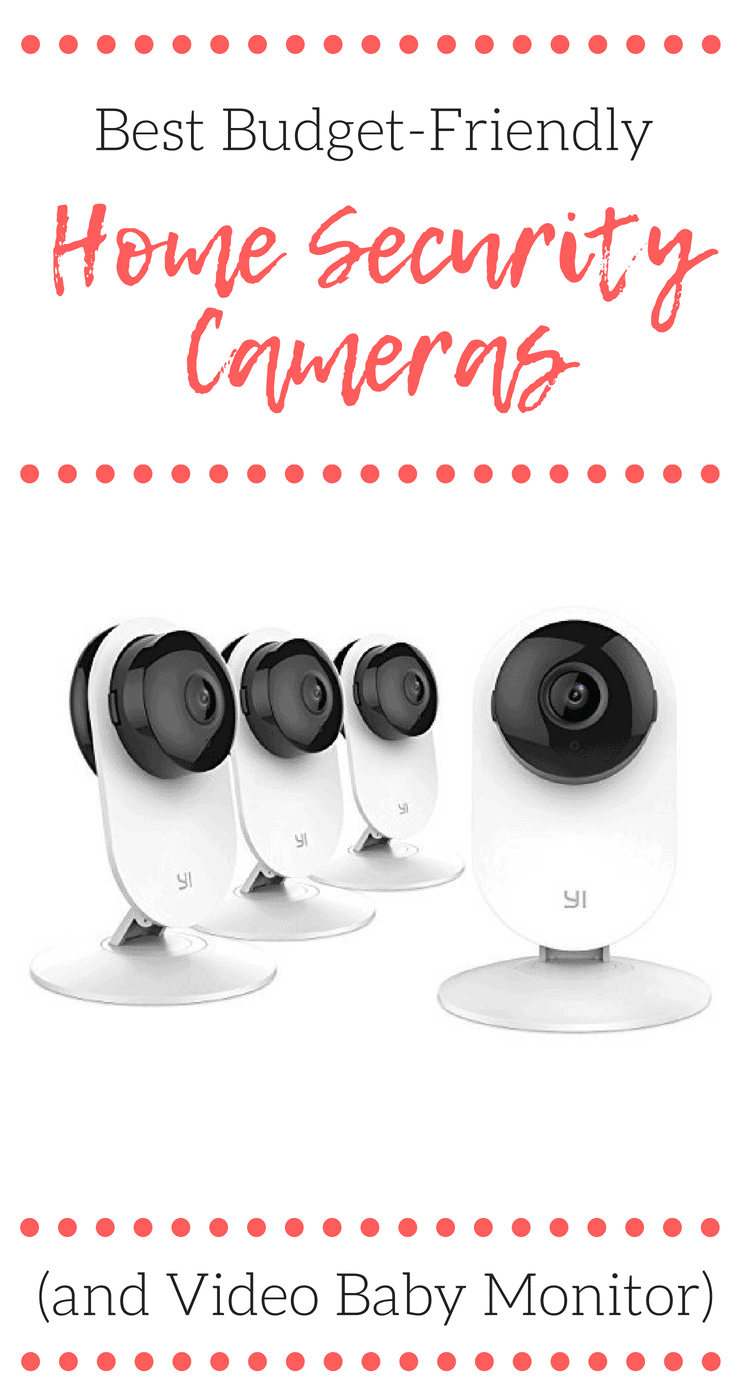 We've found the YI Home security cameras to be the best budget-friendly home security cameras and video baby monitor system.
Home Security Cameras: Outside Surveillance
We have YI Home security cameras monitoring both the front and back of our home, 24/7. With the wide angle lens and infrared night vision, we are able to see who is coming or going at any given point in time.
The YI Home app allows us to set specific zones for motion detection. We're able to get alerts directly to our cell phones when activity is detected. Each camera can be customized for its specific purpose.
Video Monitor System: Inside Surveillance
While we originally bought the home security cameras to monitor the outside of our home, we've found them to be incredibly useful inside as well.
We have a camera set up in our main living area. Not only can we see what the kids are doing, but we're able to communicate with them. The two-way audio feature has come in handy many times!
We are also using the YI Home cameras as a video baby monitor in the younger kids' bedroom. Being able to keep an eye on the toddler (and soon, baby!) without being in the same room is incredibly helpful.
Having a camera trained on each entrance/exit also helps us to know when the kids are coming/going. As they get older, this is going to be an incredibly handy resource.
Wireless Security System
One of the features that we love best about the YI Home security cameras is the ability to access footage from our phones. By connecting each camera to our home's Wi-Fi router, we are able to access them from anywhere.
I frequently check in on my kids when I'm out running errands, and my husband loves to be able to chat with us from work during the day. If I'm working in another part of the house, I'm able to see what is happening in the main living area.
The app is available for iOS and Android.
Budget-Friendly Home Security Cameras
For less than $100, we were able to purchase a set of four YI Home security cameras to monitor both the inside and outside of our home.
We also "upgraded" our home security cameras with the additional purchase of micro-SD cards. This allows us to save extended footage without paying a monthly subscription to the YI Cloud.
We are actually planning to purchase several additional cameras in the near future. This home surveillance system can connect up to 12 cameras. The YI Home system is the best budget-friendly home security cameras!