This shop has been compensated by Collective Bias, Inc. and its advertiser, Walmart Family Mobile. All opinions are mine alone. #YourTaxCash #CollectiveBias
---
This is the "year of road trips" for our family, and our tax refund is helping us make the most of it. In order to help stretch our tax refund further, allowing us to experience more fun together as a family, we're looking for easy ways to save money on family vacation. Here are some great ideas we've come up with, plus a free printable family travel budget vacation planner worksheet.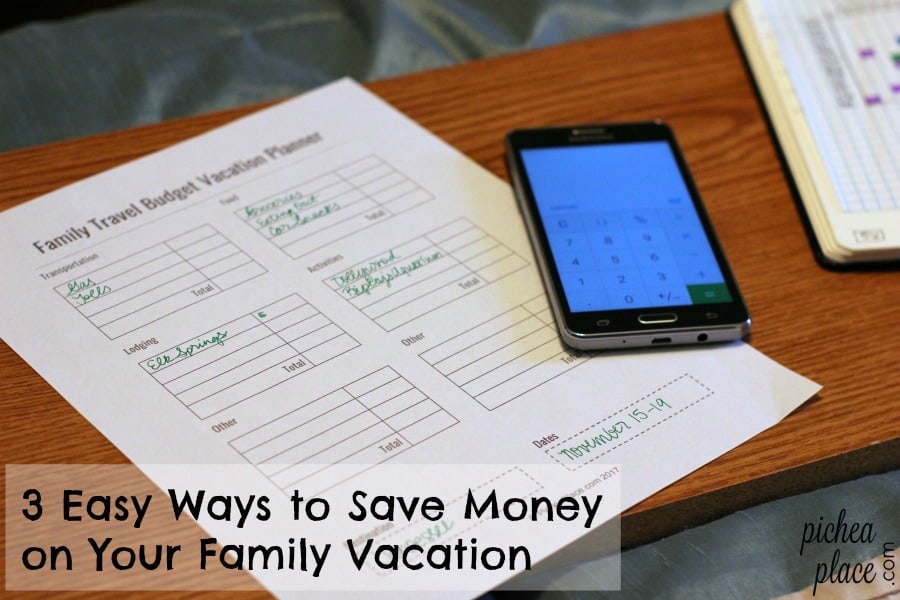 3 Easy Ways to Save Money on Family Vacation
Road Trip Food
As a busy mom, I look forward to "relaxing" while on vacation, and part of that means not having to prepare three meals plus snacks each day. However, we've found that hitting the fast food drive-through or having a sit-down meal every time we want to eat can add up quickly, using up much of our family vacation budget.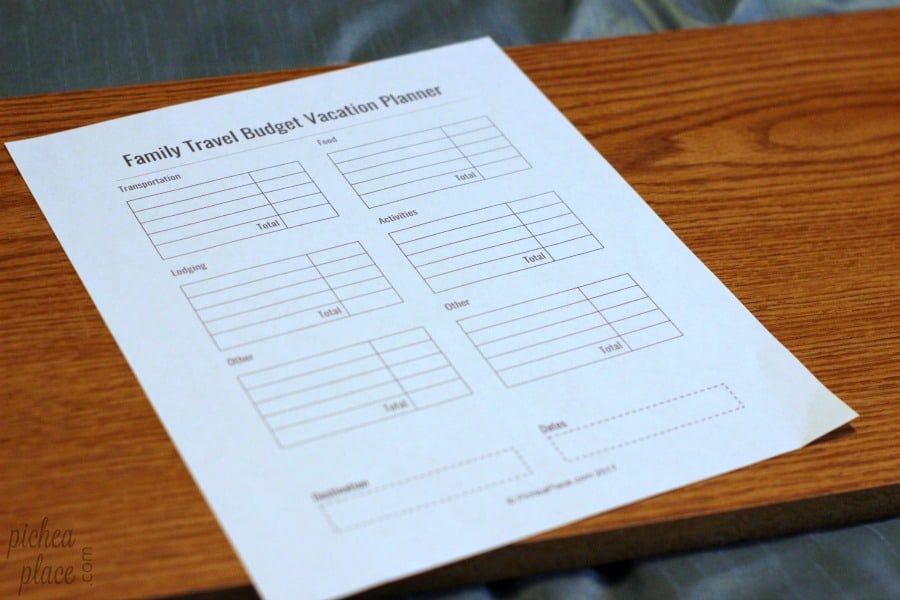 To help our tax refund go further this year, we'll be limiting our meals "out" while on family vacation. We'll pack a cooler with easy to prepare breakfast foods, lunches, and car-friendly snacks.
Pro Tip: Save on food while on vacation by eating your biggest meal of the day earlier in the day. Breakfast and lunch menu items are generally lower in price and often more filling than dinner menu items.
Transportation Logistics
With a family of six, the expense of flying quickly adds up. Not only does flying the entire family to our travel destination require six plane tickets, but it also requires us to rent a vehicle big enough to transport our entire family to area attractions when we reach our destination.
If you've ever investigated the cost of renting a minivan or SUV, you know it's pricey. That's one reason we prefer to drive versus fly when we travel as a family.
This year, we've opted to keep all our budget-friendly family travel destinations within one day's drive of our home. While this means we'll have to keep the kids entertained in the car for longer periods of time, it'll save us a ton of money, helping our travel budget to stretch further.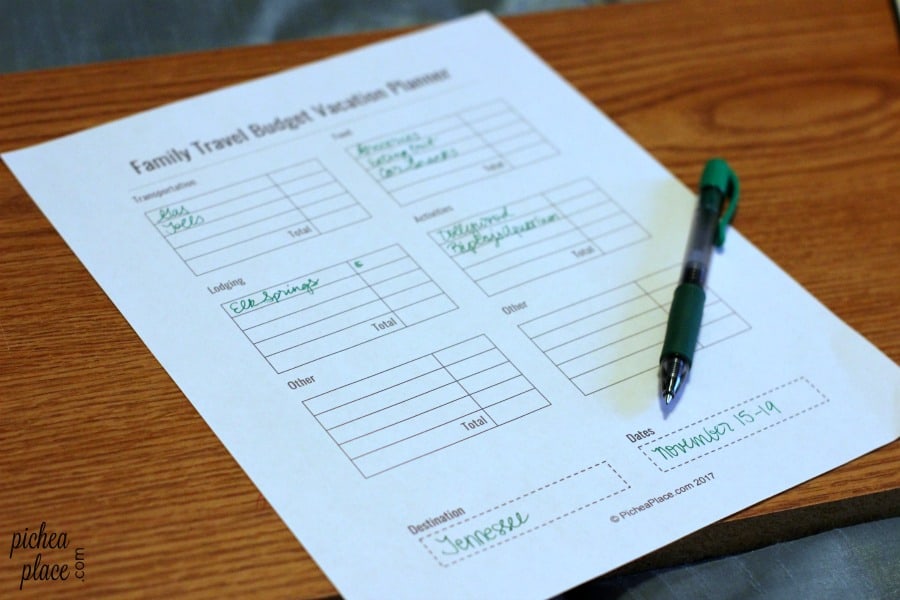 More Data for Less Money
While we're traveling in our van, we'll want to be able to stay connected. Whether we're checking Facebook, posting pictures of our trips on Instagram, or I'm working while my husband drives, we'll be using a lot more data than we do at home. That's why we're using part of our tax refund to pick up the new Samsung Galaxy On5 (regular price: $119) on the Walmart Family Mobile Plus plan.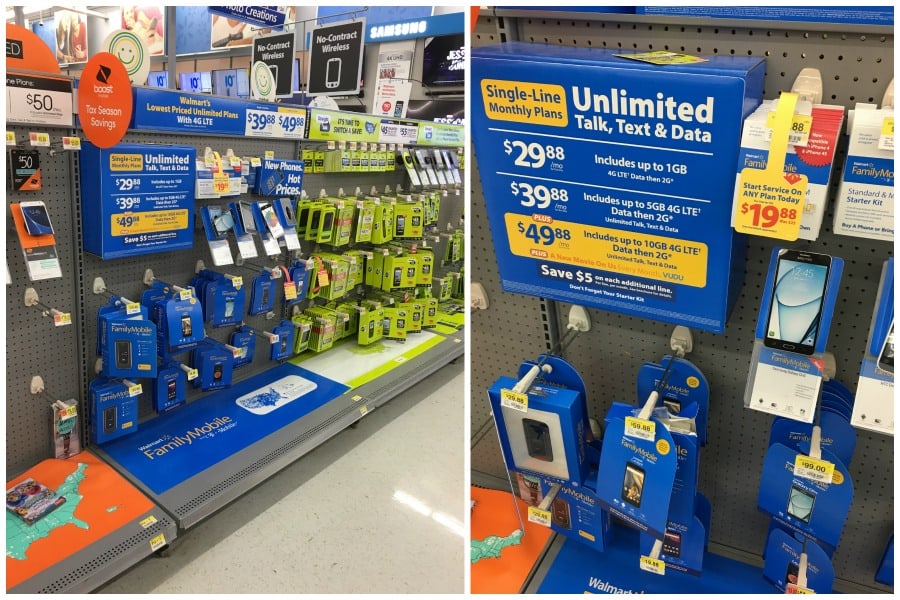 The Walmart Family Mobile PLUS plan is perfect for family road trips. With it's Unlimited* Talk, Text, & Data (*includes up to 10GB of 4G LTE† data then 2G), it helps our family save money while staying connected on vacation, helping our tax refund go further!
The Walmart Family Mobile PLUS plan features Unlimited* Talk, Text, & Data (*includes up to 10GB of 4G LTE† data then 2G) PLUS a free movie on VUDU (new release rental $7 value that you can watch on your SmartTV, via Roku, Chromecast or other compatible device – perfect for family movie night!) every month per line for $49.88. Since Family Mobile bills you later, you only have to pay $19.88 to purchase a SIM Kit up front.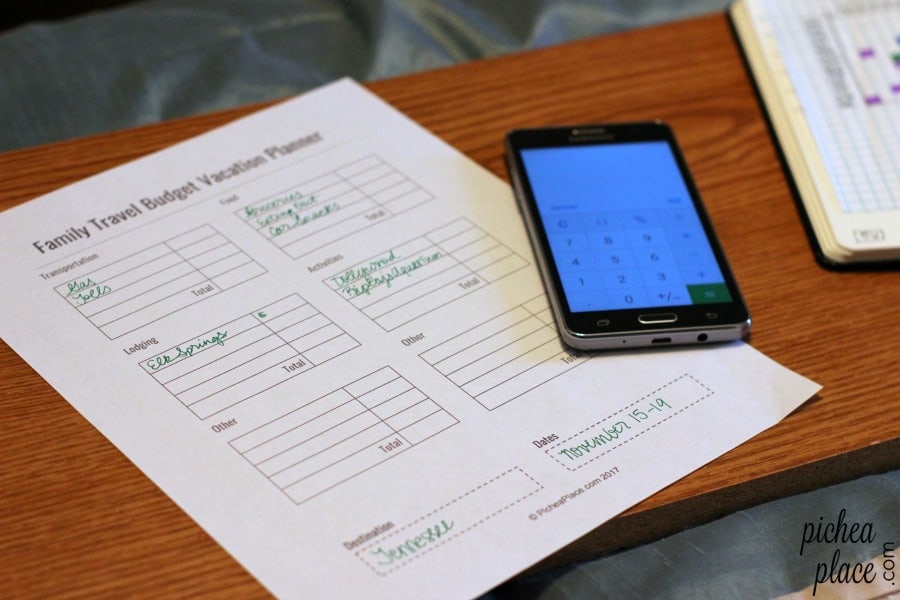 Having the extra data will help us stay connected while traveling. I'll be able to work on blog posts, take and share photos, and stay connected with family and friends.
FREE Printable Family Travel Budget Vacation Planner Worksheet
Creating a travel budget is the first step to saving money on family vacation. To help us, I've created a Printable Family Travel Budget Vacation Planner Worksheet. I'll be adding one for each of our trips to our Family Travel Binder. This keeps them easily accessible as we make our travel plans.
We can't wait – Chicago, Sandusky, Mackinac Island, Tennessee, Washington, D.C., and more… here we come!
---
Disclaimer: All prices for phones and plans included in this post are accurate as of the date of posting; however, these prices are subject to change. Please refer to Family Mobile Hub or your local Walmart for current pricing.