I'm not a fan of mosquitoes, but I generally just ignore them unless I'm planning to be outside for any significant length of time after dusk. However, I have a healthy (though probably slightly irrational) fear of ticks. I want nothing to do with those blood-sucking, Lyme-spreading, eight-legged bugs. But of course, my kids are oblivious to the "dangers" of running through tall weeds, playing under the trees, and roaming about the woods. So I decided to make some DIY bug repellent spray this year to help keep them tick-free, and it's just a bonus that the mosquitoes don't bite as often!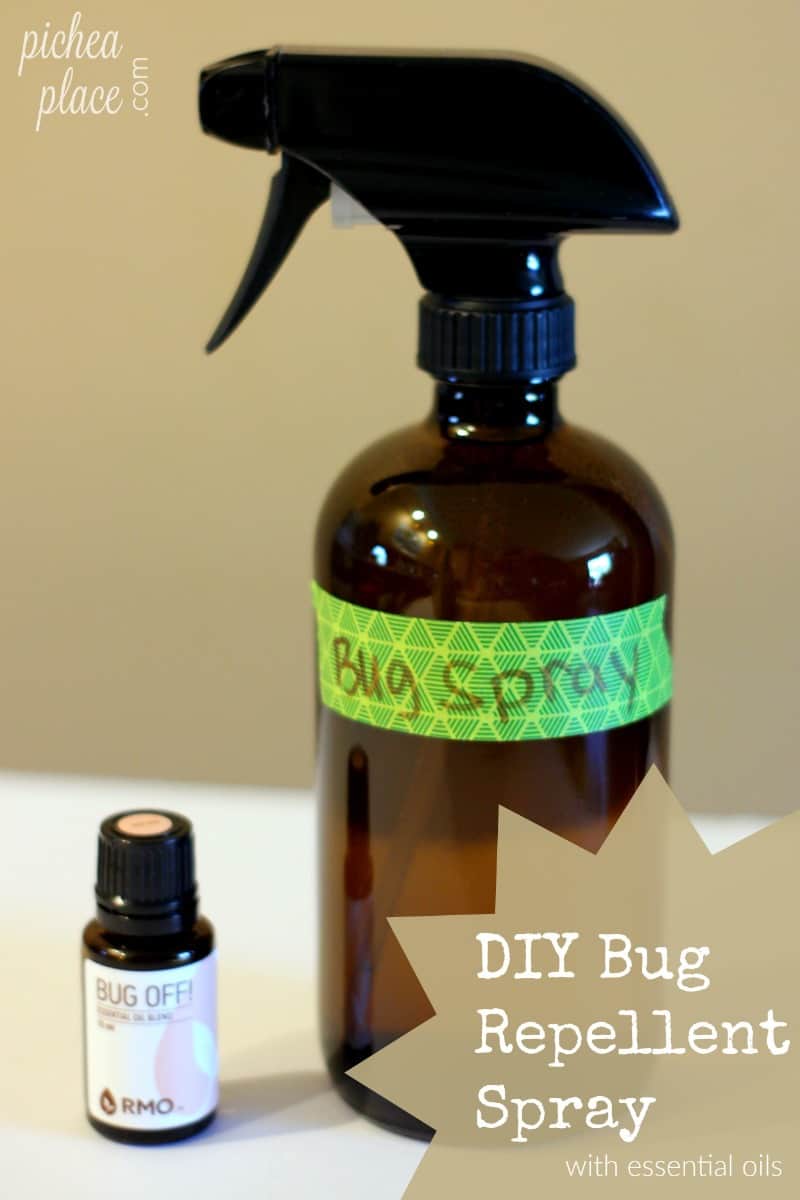 While there are still some scenarios where I use the "heavy duty chemical stuff," I'm trying to limit my family's exposure to potentially harmful chemical-filled products, especially when we're using products on our skin. The skin is the body's largest organ, and it is super absorbent. I can't protect my family from all potential toxins, but when I can, I do.
I've enjoyed learning more about essential oils over the past couple of years. We've replaced the majority of our over-the-counter medications with an essential oil medicine cabinet makeover. We use essential oils for sleep as part of our better bedtime routine. And I've started using essential oils to make natural versions of many of our bath and body products.
So far, I've made:
homemade deodorant (recipe coming soon)
I even switched to wool dryer balls with a few drops of essential oils, replacing chemical-laden dryer sheets for the laundry.
DIY Bug Repellent Spray with Essential Oils
Since we normally don't use a lot of bug spray, I'd never gotten around to making my own DIY bug repellent spray. (Though I did make some for a friend last summer.) But with the mild winter we had, the ticks are bad this year. And it only took finding one tick attached to my back (thanks to my 3yo climbing on my bed after having played outside) a few weeks ago to make me determined that my kids would be fully coated with natural bug repellent each and every time they play outdoors this summer!
Ingredients for DIY Bug Repellent Spray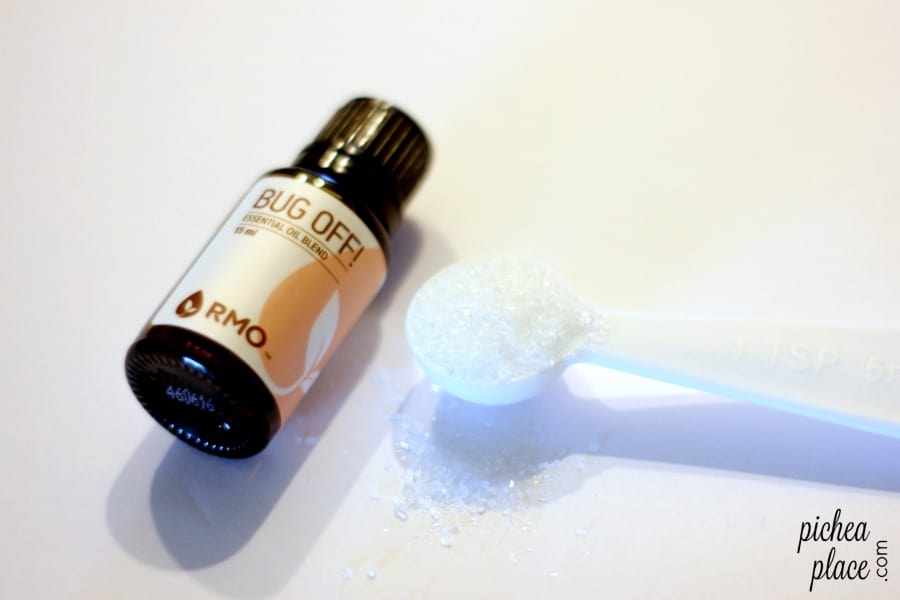 (makes 4 oz – multiply each ingredient by 4 to fill a 16 oz misting spray bottle)
How to Make DIY Bug Repellent Spray with Essential Oils
Pour the salt into your spray bottle. Add the essential oils and mix gently until the salt has absorbed all the oil. Fill the bottle with water. Shake gently before each application.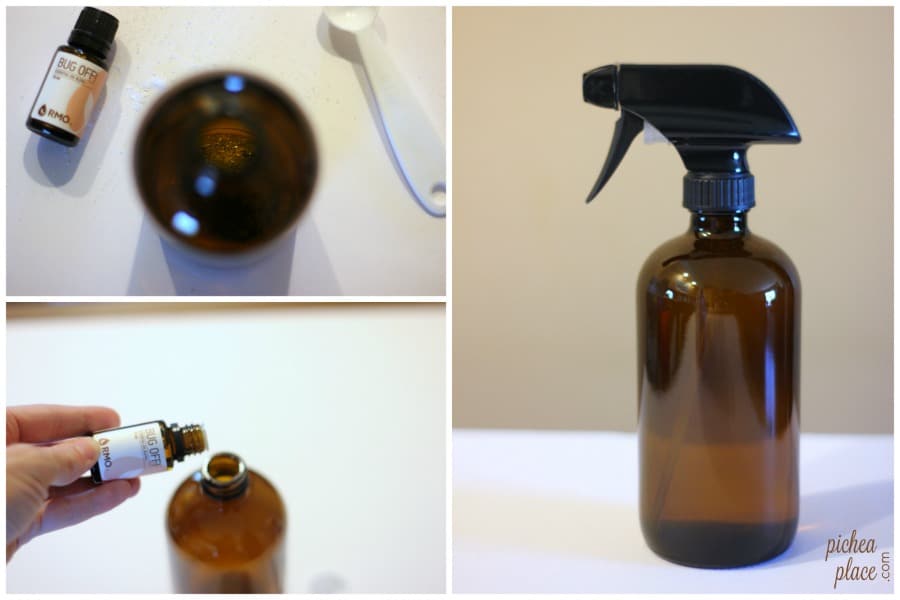 For best results, spray head-to-toe (avoiding eyes and mouth) before heading outdoors. Reapply every couple of hours as needed.