If your kids are anything like ours, they have more toys than they have time to play. And even if the toys have been minimized, they still only play with one or two on a regular basis, making it difficult to come up with gift ideas for kids. When we noticed this trend, we decided to stop buying toys for Christmas and start gifting experiences. Here's one experience gift we recently gave our kids, and some more experience gift ideas for kids to get your creative juices flowing…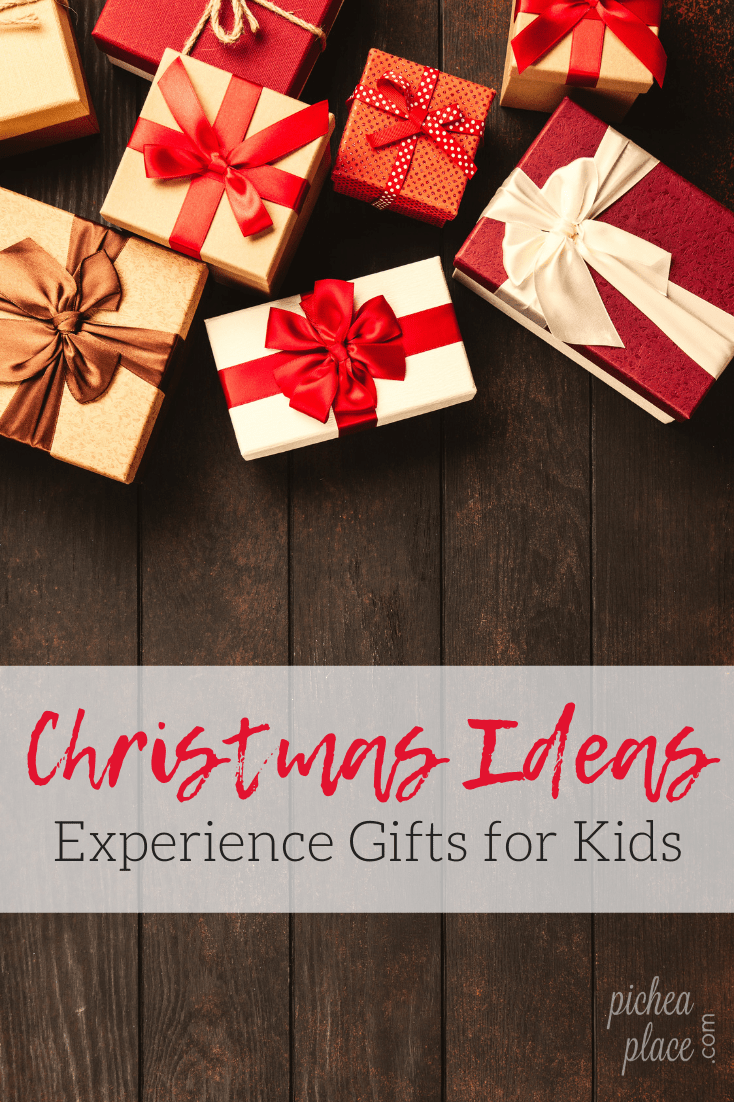 How to Give Your Kids an Experience Gift
When you give your kids an experience gift, you want to be sure to match their ages and interests to the experience. Our boys are currently 4 and 9, and they both love University of Michigan sports – especially football and men's basketball. This year, we decided to give our boys an experience gift they'll never forget: a trip to the University of Michigan to watch an NCAA basketball game.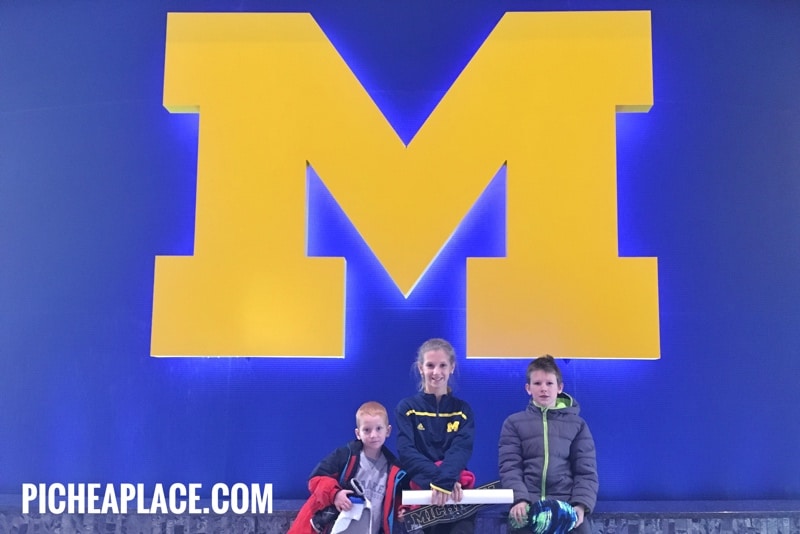 (They come by it naturally as both parents are big fans as well!)
Plan Ahead
When considering what experience gifts we wanted to gift this Christmas, we decided that the boys would enjoy going to a Michigan basketball game with Daddy and Grandpa. We found tickets to the UM vs UCLA game on SeatGeek (and saved additional money by purchasing through Swagbucks).
The day before the game, however, it was determined that Grandpa wouldn't be able to go, so our oldest got to tag along, too.
Since I wasn't able to go (due to other commitments), I gave my husband instructions to get lots of pictures so the boys would be able to remember the experience and share it with me when they got home.
Related: Create a Photo Book to Remember the Experience
Make the Most of the Experience
It just happened to be "Star Wars Day," which made the experience that much more fun for my Star Wars loving kids.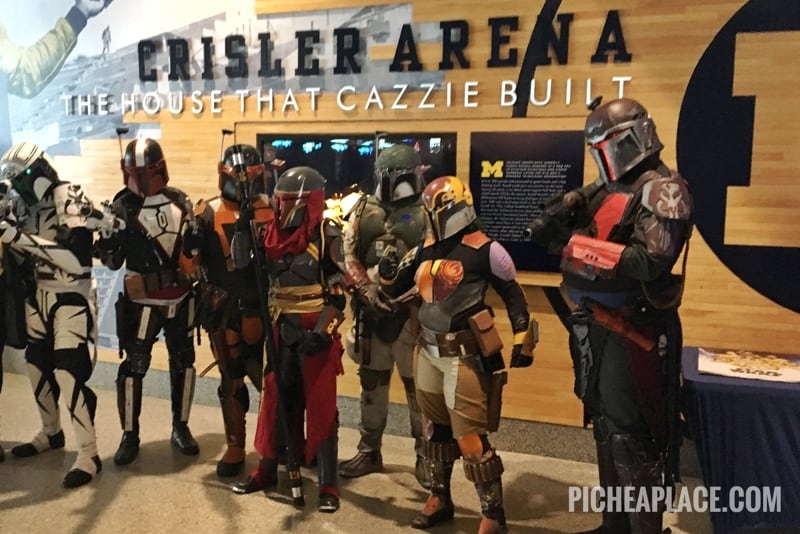 From the interactive games on the concourse of the Crisler Center to the foam light sabers to the overtime win by Michigan to the posters they brought home and immediately hung on their bedroom walls, they had a BLAST and haven't stopped talking about it since!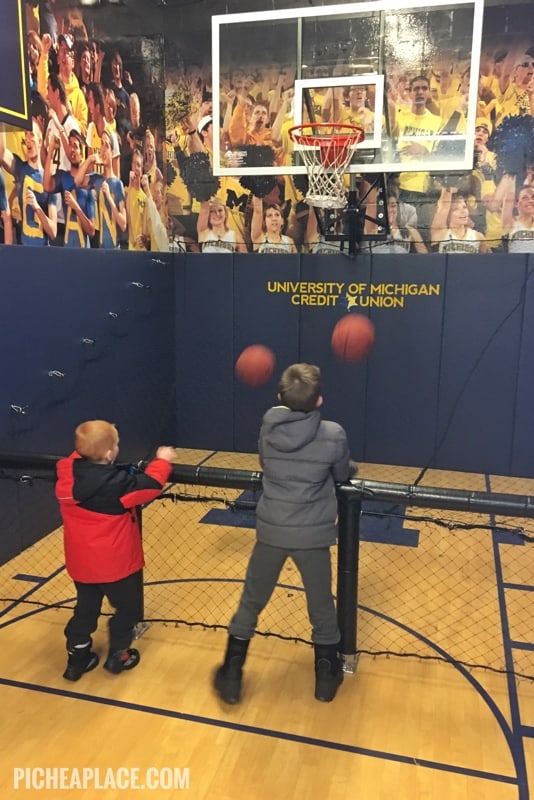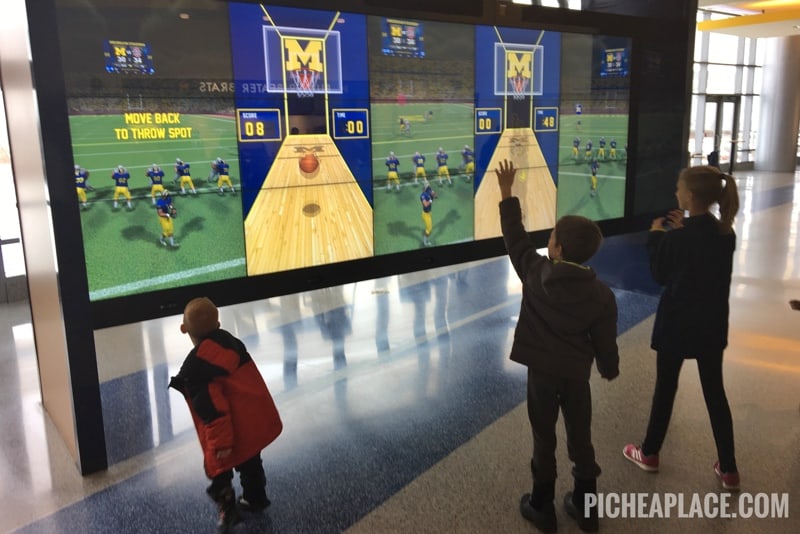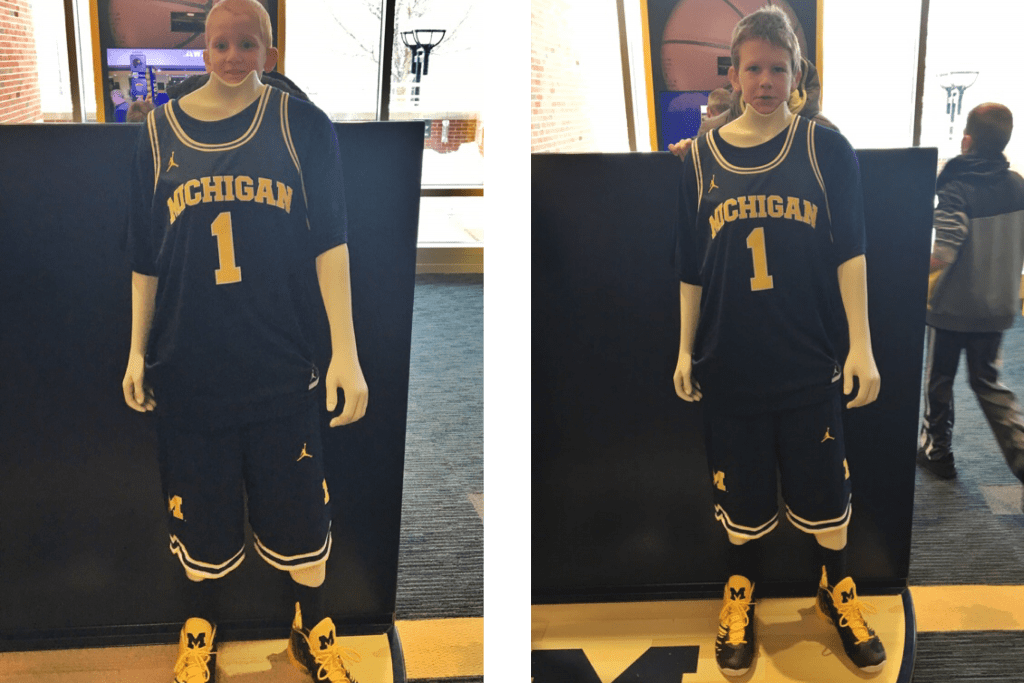 Enjoy the Extra Perks
We got to test drive the new 2018 Mazda CX-9 for a week in December, courtesy of Mazda. #drivemazda
The fact that the game happened to be during the same time period that we were test driving the new 2018 Mazda CX-9 made my husband thrilled. He loved driving to Ann Arbor in style!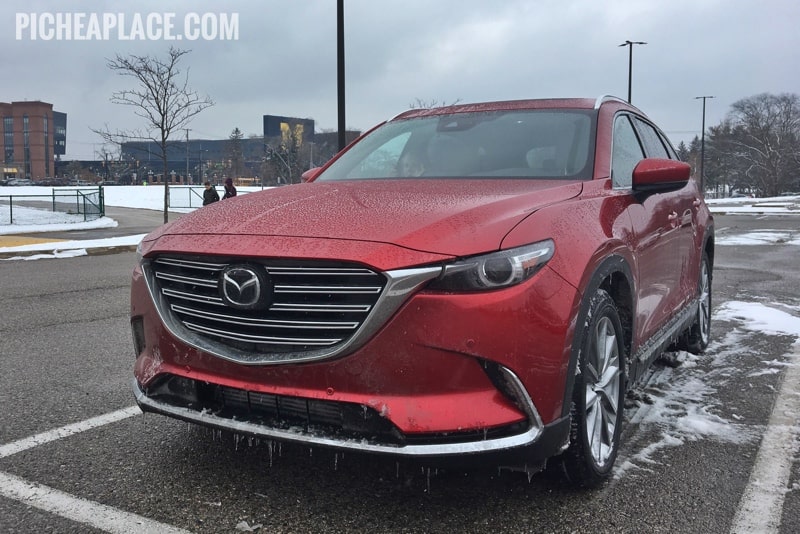 When I got home later that night, he was all abuzz about the game and the car… from the lane assist technology to the comfortable ride and smooth handling on icy and snow-covered roads, he didn't want to give the car up at the end of the test drive!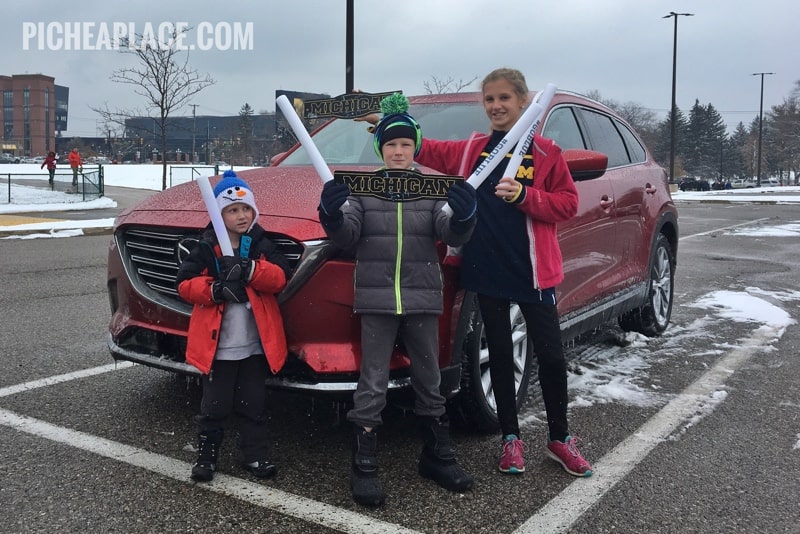 Even my almost-11yo couldn't stop talking about all the awesome features of the CX-9… her favorites included the heated seats (first two rows!), the XM radio, and the blind spot alerts.
Experience Gift Ideas for Kids
Our kids' experience gifts differ from year to year (and even child to child). Some years they're bigger (like a trip to a basketball game) while other years they're smaller (a one-on-one date with mom or dad). Sometimes we gift individual experiences (one of the kids is getting a trip to Cedar Point this year) and other times we do family experience gifts (like a zoo membership or family vacation).
Here are some experience gift ideas for kids:
swimming lessons
sports camps
museum passes
tickets to a local theater show
weekend getaway
sporting event
science center memberships
camping gear (+ reservations for a campsite)
bowling alley gift certificate
movie theater tickets
train ride into big city
skiing trip
What we love about all the different experience gift ideas for kids is that we can tailor them to fit our budget and our family. Plus, they are almost always clutter free gift ideas for kids that they'll be talking about for years to come!
More Gift Ideas for Kids
Are you looking for additional gift ideas for kids?